The first and most important thing to do before designing a wardrobe is to determine what type of clothing will be stored in the wardrobe. For example, if you intend on storing winter clothes such as coats and sweaters, then your wardrobe needs will be different than if your wardrobe is for summer clothes such as tank tops and shorts.
Once you have determined how you plan on using the space for clothing storage, it's time to choose the right environmentally sustainable materials for building a new wardrobe. A great option is oak because it can hold up against temperature changes much better than other woods, but ultimately the choice is yours depending on your preferences. If you are looking into buying a customized wardrobe then consider the following before talking with the designer.
Choosing Your Wood Type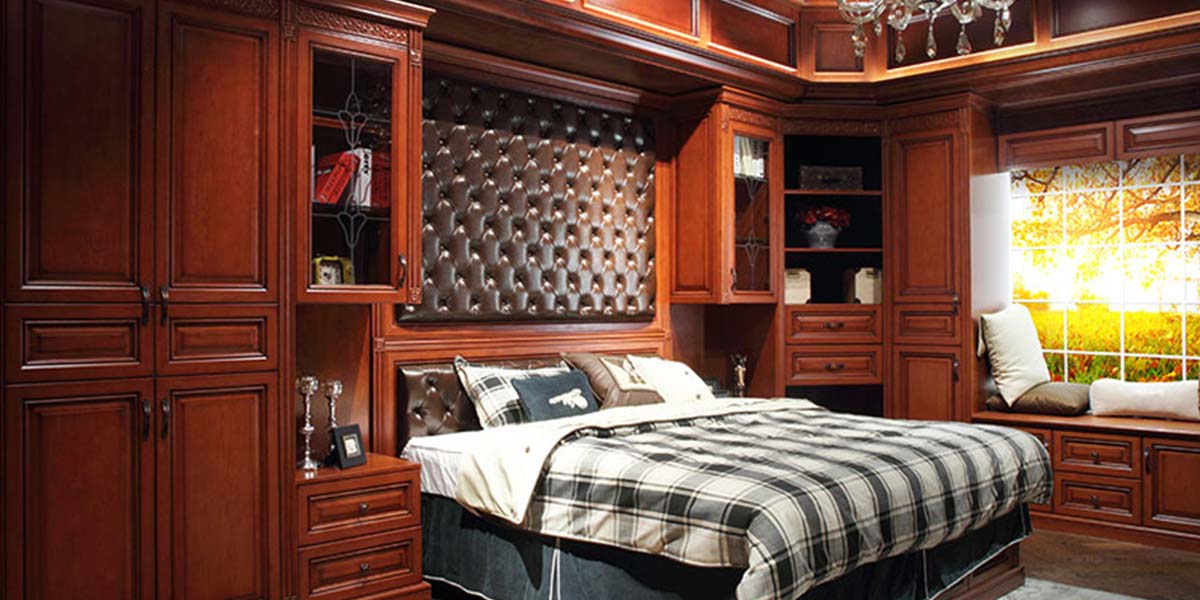 The first step in designing a wardrobe is choosing which type of wood you want to use. Real wood, also known as hardwood, works perfectly for wardrobes. Typically, oak works best because it holds up against temperature changes very well, but depending on personal preference this may not matter so much.
Once you have decided on what type of wood you want to use for your wardrobe construction, pick out some nice stain colors and you should be good to go. An important note about staining is that if you are using oak, it's really up to you because the natural color of oak looks great whether stained or not. You can also use plywood which is resistant to chemicals and also able to withstand high impact. MDF can also work for you but it is lighter and tends to crack under high pressure.
Storing Your Clothing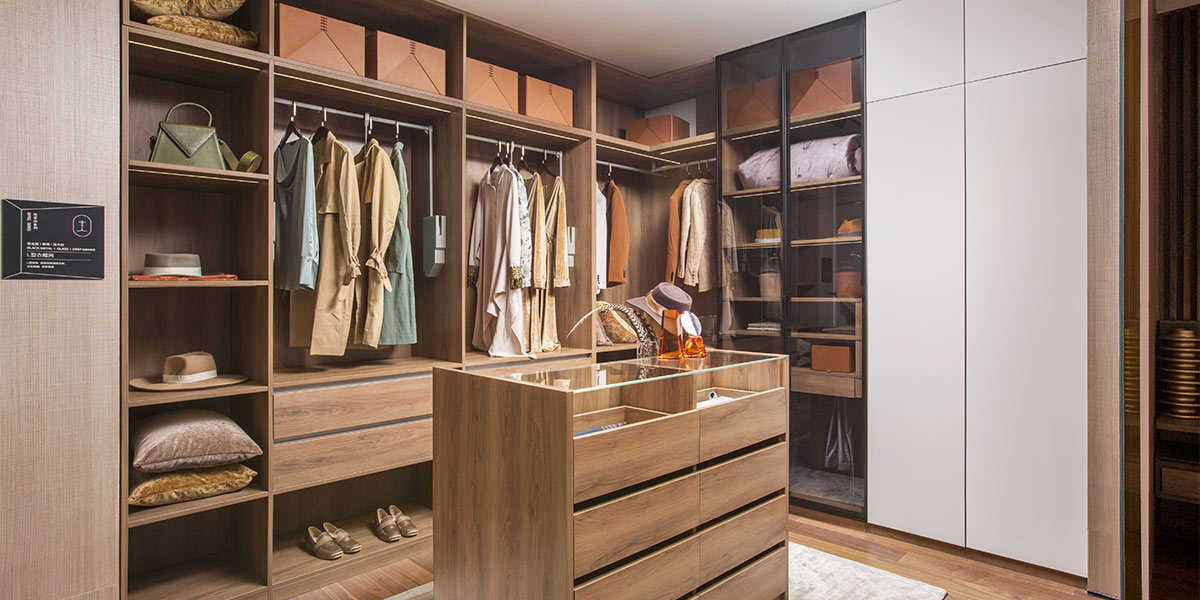 The next step in designing your wardrobe is figuring out what functional accessories you want to use for storing clothes. Popular choices are shelves and drawers, but there are many other options that can be just as functional. Depending on the type of clothing and accessories you intend on storing in your wardrobe, you can choose what works for you.
Wardrobe dividers come in handy when it comes to separating different kinds of clothing. You do not want to mix everything together as you might have a hard time finding one particular item when you need it. Hangers can be used to organize shirts and dresses and a trouser rack is perfect for putting away your trousers and shorts. You can also use hooks for hanging caps, coats and scarves. The secret is to ensure that everything has its own place so as to achieve a certain kind of harmony in your wardrobe.
Trying On Your Wardrobe
The final step in designing your wardrobe is to try out the wardrobe with your intended clothing. If you're doing something like storing tank tops and shorts then obviously this won't be applicable, but for winter coats and sweaters you need to make sure that everything fits correctly after assembling the wardrobe. There are usually different ways to put together things like storage shelves, drawers, and racks so if one doesn't work perfectly don't be afraid to swap it out for something else until it is exactly how you want it. Constructing wardrobes for your home can actually be very fun because they can let you express yourself or match up with existing decor easily.
Tips to Design a Good Wardrobe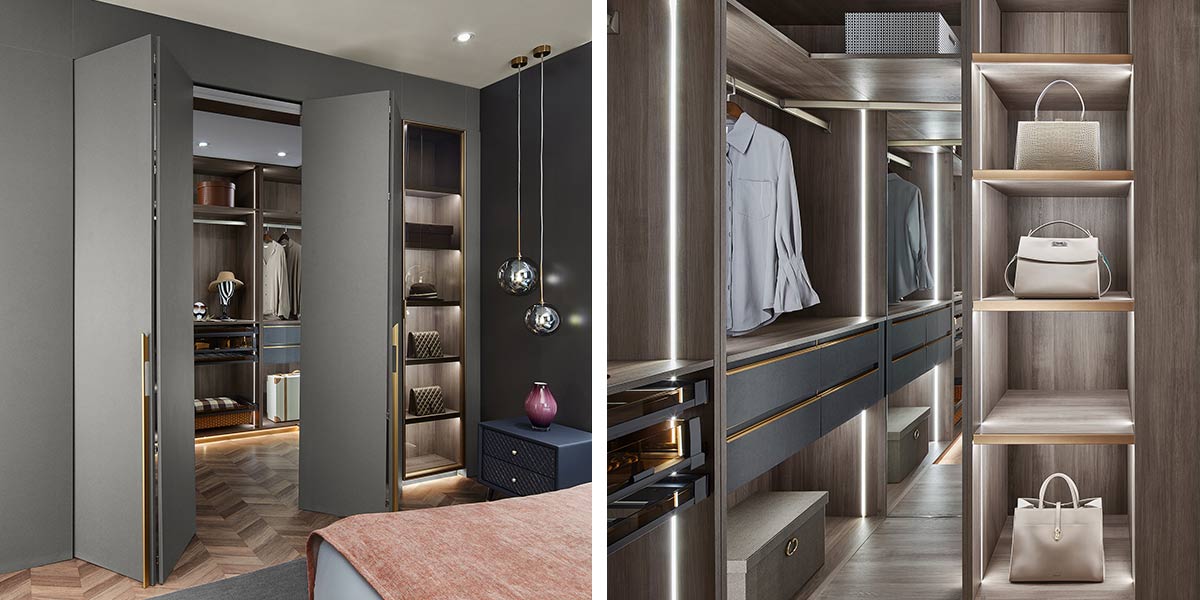 Designing a good wardrobe is not an easy task. It is time consuming and expensive, but it is worth the investment. There are some tips that can help you have a good wardrobe once finished with designing it. Here are some design tips for creating a good wardrobe:
1) Have a theme: Your wardrobe will be more organized if they follow a theme or color scheme. Make sure your clothes match each other before putting them together in the closet.
2) Consider off-season items: Make sure to include both summer and winter clothing as part of your wardrobe. You never know what the weather will be like from one day to another so it would be best to have both options just in case.
3) Use your face shape and skin tone to determine colors: Not everyone can wear all colors. If you want a color to stand out, make sure the color goes along with your hair and skin tone. Aim for three colors that go well together while using one accent color for variety.
4) Organize items by type of clothing: Put all pants or skirts together in one section, then shirts next to it followed by dresses. Fold sweaters and other such items neatly then stack jackets on top of each other if you haven't used them yet this season. Keep folded items like shorts, robes, and bathing suits at the bottom of the closet so they don't get dirty from the rest of the clothes.
5) Use closet dividers or other drawer organizers: Clothing can get messy and wrinkled if you just throw them in a pile. This will help keep your clothing organized and wrinkle free. Using dividers will help divide tops from pants, skirts, etc.
6) Know what to do with out-of-season clothing: Donate, repurpose, update or store items that are not in season. You can update last year's styles by either donating it to a local thrift shop or selling it on a site like Ebay . If you're storing items for next season, make sure they are kept neatly in an area where there is low humidity and direct sunlight exposure. In the winter you can make sure to keep your out of season clothing in a plastic storage bin or cardboard box in the basement.
7) Organize outfits in advance: If you plan on what you will wear for the week on Sunday night, then Monday morning won't be so hectic when trying to decide what to wear. You might want to include accessories like belts, ties and scarves that go with each outfit so you don't have to spend time searching for that item when dressing yourself.
8) Make sure they are current styles: Keep up with current fashion trends so your wardrobe still looks good no matter how old it is even if it is several years old. Just because something was popular two seasons ago doesn't mean it is in style anymore. Look online for the latest trends in clothes and accessories so you don't go out and buy something that is no longer fashionable.
9) Wardrobe storage: When designing a good wardrobe, make sure to give yourself enough space for all your clothes and shoes by making sure there is proper closet space or floor/drawer space in the room you will be using to store things in.
Conclusion
Designing a wardrobe takes time before it can be finalized. Don't rush into this task unless you want to end up with an unorganized mess of clothing that doesn't match any other items in your closet. You may think it looks fine at first but after a few days of wearing them, they will lose their attractiveness to you. Make sure to take your time and give yourself a day or two to look over what you have put together before making the final decision on if it is a design that will work for you. For more information on wardrobes and other forms of storage around the house, check out our website.