Flexible and profitable mode. Add OPPOLIA to your supplier list to earn more income.
Custom Furniture Industry
Best Investment with high return
Home furnishings are a must for home sellers and residents. As people desire uniqueness these days, custom-made furniture is a big hit. It is the best time to start and grow your business!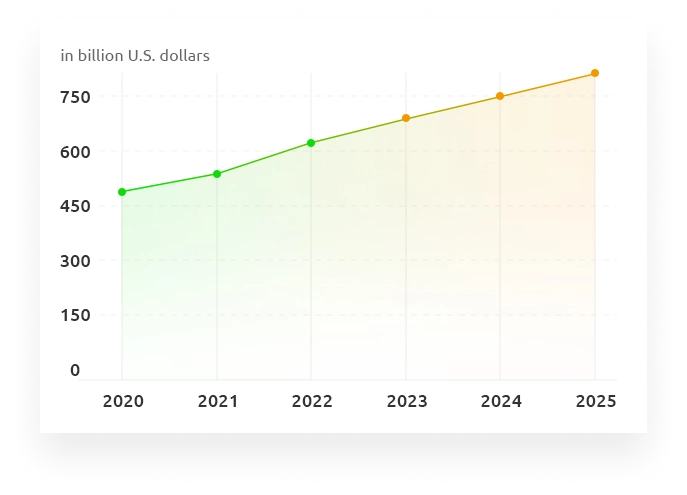 Value of the furniture market worldwide from 2020 to 2025

By 2025, the kitchen cabinets market will be valued at over USD 160 billion. And it will register a CAGR of 6% in the forecast period.(Source:Mordor Intelligence)

Since 2000, the furniture market has grown rapidly, with a value of 530.1 billion USD by 2021.
The Master of Custom Furnishings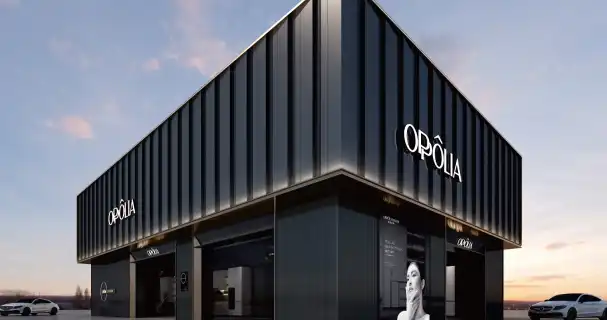 Top Cabinetry Brand

-The world's leading manufacturer of custom interiors
-28 years experience in custom cabinet industry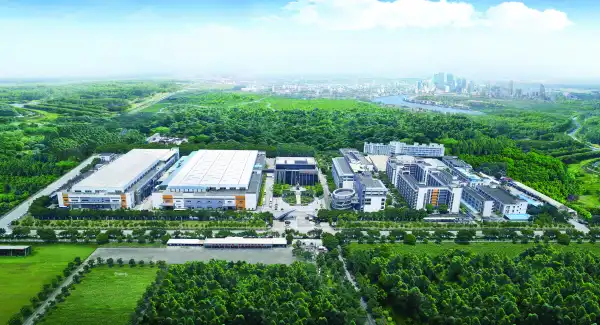 Production Capacity

- factories covering 2,000,000 m² of area
- 2020 annual production reached 4,000,000 sets of cabinets
Design & Technology
- Italian design team leading the trend - Maximize efficiency with professional tools (CAXA, 3D Home)
OPPOLIA Global Partnership
Easy to Succeed in Business
Global Partnership refers to the cooperation between OPPOLIA and local companies(construction, building, interior design). We offer more flexible and affordable solutions than franchising. Come and expand your business or start a new one with us.
Low Investment
No stockpile needed Flexible to run the business
High Profit
Direct factory purchases, more profit Pricing depends on your local market
Business Development
A wide range of products for full house Expand your business with OPPOLIA
How OPPOLIA Global Partner Works?
As an angent between OPPOLIA and customers, no matter you are construction company, trade company, interior designer or contractor, you can do it.
How Does OPPOLIA Support Your Business?
How Can You Become A Global Partner?
◆ Showroom≥50㎡

◆ Ability of sales and interior design

◆ Experience in interior design/construction/home decoration/cabinets retail industry ≥1 year

◆ Brand dealer fee:3,000 USD
Make Inquiry & Pass Evaluation of OPPOLIA
Sign Contract & Get the Dealership
Improve Your Team by OPPOLIA Support
OPPOLIA Worldwide Service Centers
OPPOLIA has 2,500+ service centers in mainland China and 20+ service centers overseas, and the number continues to increase.
What Do the OPPOLIA Partners Say?
"There were several investment opportunities that caught my attention, but Oppolia really stood out. The global partner is an extraordinary way to cooperate. Definitely, we're going to get along!"
"The work-life balance was essential to me because I was looking for a way to have flexibility with my young family and to leave the corporate world. The Oppolia partner really caught my attention. A great way to earn money while still having a life."
"Great work and impressive professionals! It is truly a worthwhile way to expand our business. Hopefully, we will succeed together!"
Mr. K Design Studio Owner
Here are latest product designs for your reference. Check one-stop solution for whole-house furnishing.