Master Bedroom Closet
This is grey melamine finish large master bedroom closet design. The overall tone of the walk-in closet is clean. There are some details revealing a refreshing feeling of nature, making people feel like being in the jungle. The dark grey door design is simple, classy, and personal, creating a calming and elegant style of bedroom.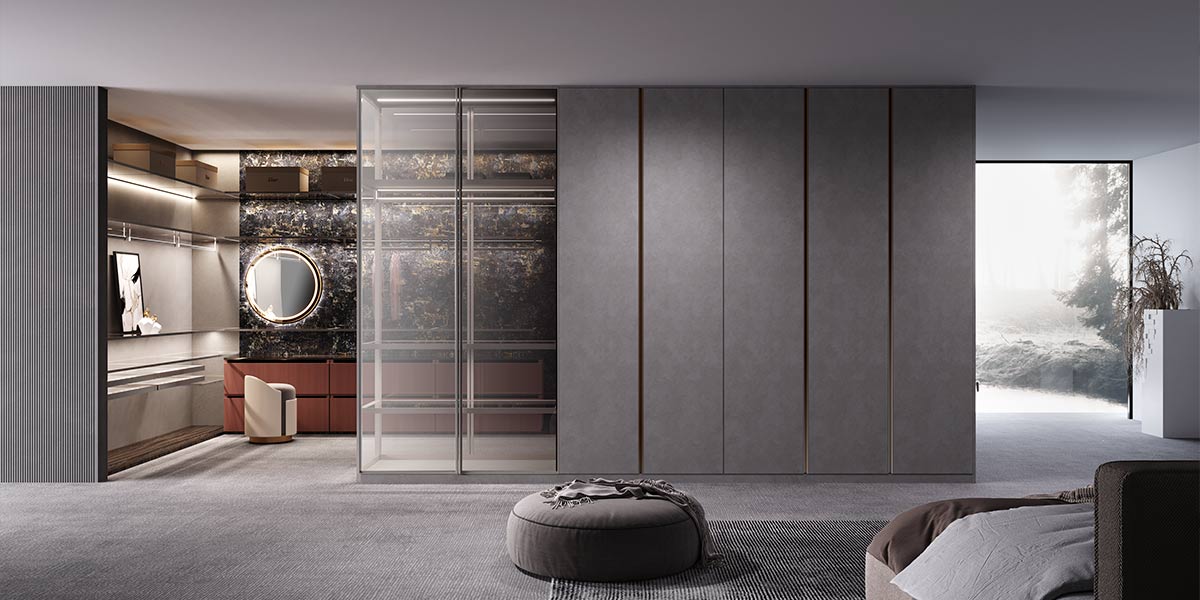 The bedroom closet is an integrated structure. The upper cabinet can store storage boxes for unusual items, keeping the bedroom neat and tidy. In the middle of the cabinet, you can hang shirts, coats, and other short tops. A small compartment can store light clothes such as scarves. As for the lower cabinet, you can fold the pants in half and hang them on the clothes rail. In all, the partition of the closet is clear. For a master bedroom, the closet design is minimalist and luxurious, full of a high-end vibe.