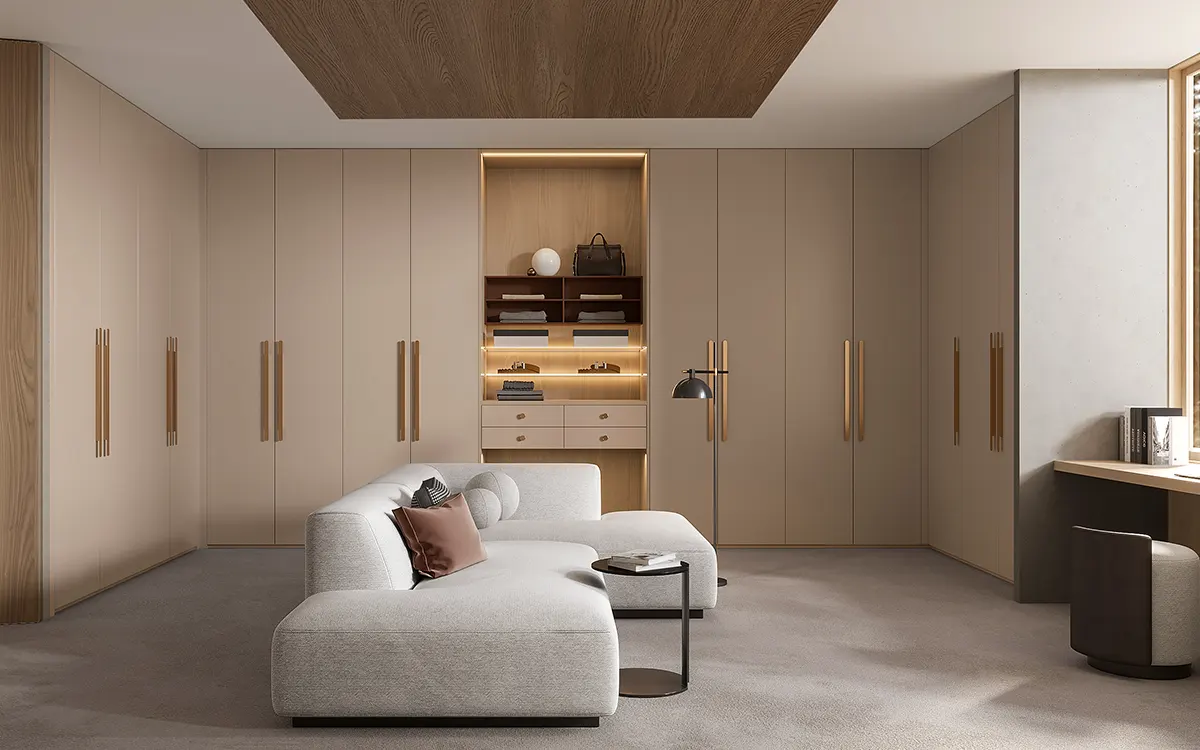 Embrace the epitome of luxury with this expansive, modern-style walk-in closet. The closet is nestled within three walls, designed to accommodate a large room, creating an immersive dressing experience. The room features a mix of hinged and glass door wardrobes and an open closet, providing many storage solutions.

The hinged door wardrobes are cloaked in a matte warm beige lacquer, reflecting a subtle sense of sophistication. The light wood melamine finish of the cabinet carcass exudes a calming, organic vibe. Each door is adorned with modern long square brass handles, adding a contemporary flair to the overall aesthetic.

Opposite the wardrobes, a dressing table awaits, complete with a chair for comfortable preening sessions. Adjacent to the dressing table, a floor-to-ceiling mirror enhances the room, providing a full-length view that is indispensable for any fashion enthusiast.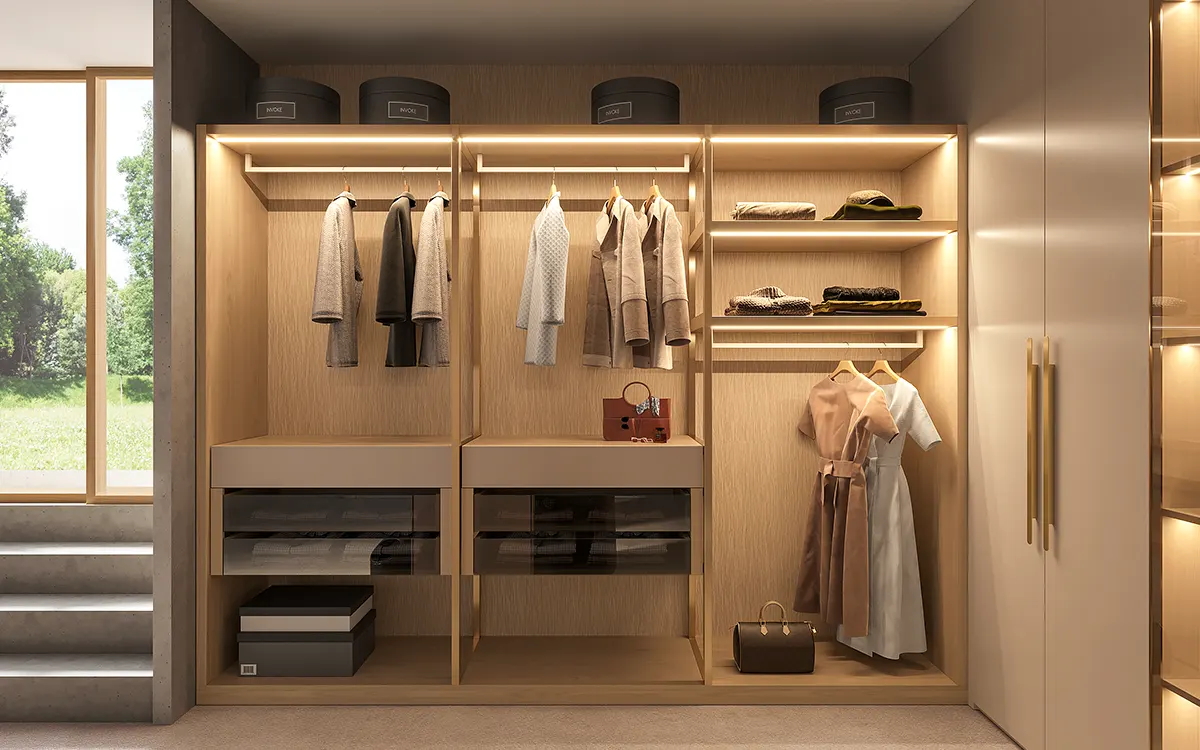 Not to be overlooked, the glass door wardrobes and open closet cabinets elevate the room's charm, each equipped with integrated lighting. This feature not only illuminates the stored items for easy accessibility but also adds a dramatic radiance to the room, creating a captivating ambiance.
Overall, this large, modern luxury-style walk-in closet perfectly balances functionality and aesthetics. It offers a tranquil dressing environment while serving as a stylish, fashionable addition to your home.