Introducing our exquisite blue green kitchen cabinets – the epitome of modern elegance and functionality. Designed for contemporary homes, these cabinets boast a handleless design that ensures a sleek, minimalist look while providing easy access to your kitchen essentials.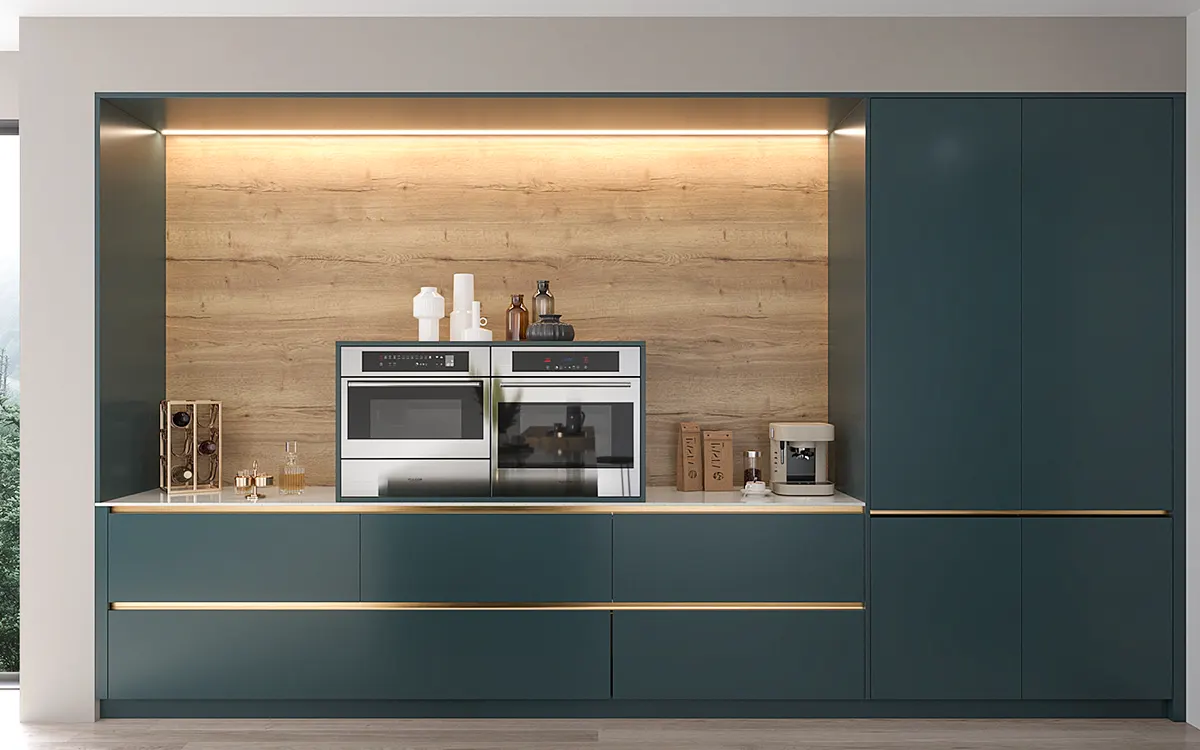 With brass built-in J pulls seamlessly integrated into the cabinet doors, these cabinets blend sophistication and practicality.
Our blue green kitchen cabinets have been meticulously crafted to suit an L-shaped kitchen layout with a kitchen island. The matte blue-green lacquer finish on the cabinet doors adds a touch of luxury and provides durability and resistance to wear and tear.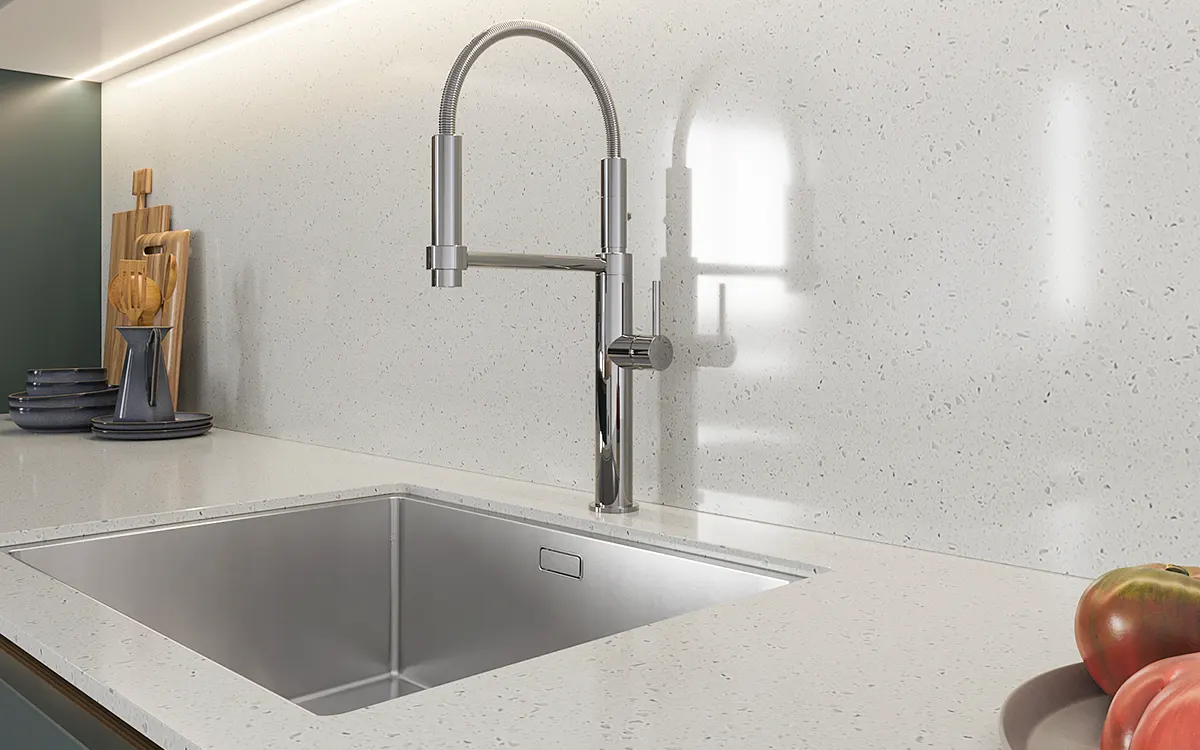 Complementing the striking blue-green hue, the pristine white quartz countertop infuses an air of refinement, elevating the overall aesthetic of your kitchen.
The innovative design of the kitchen extends to the kitchen island, which features an extended wood bar top that comfortably accommodates seating. This versatile addition transforms the kitchen island into a cozy dining area, perfect for casual meals or entertaining guests.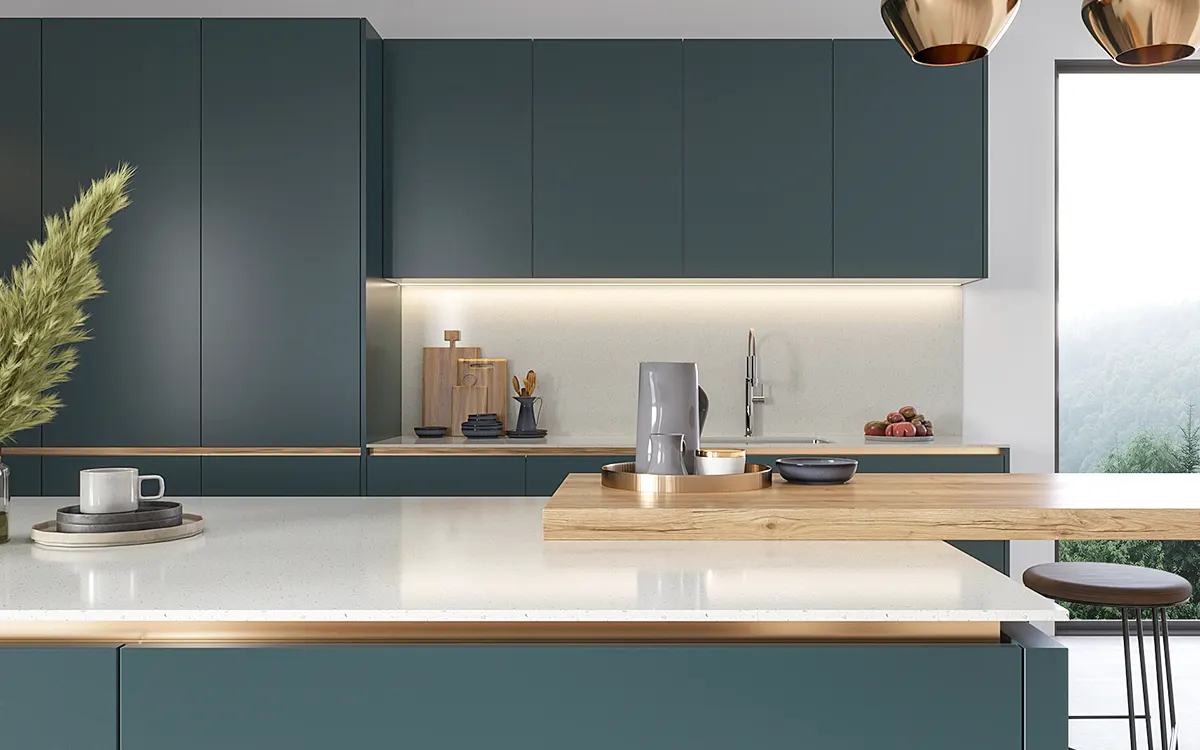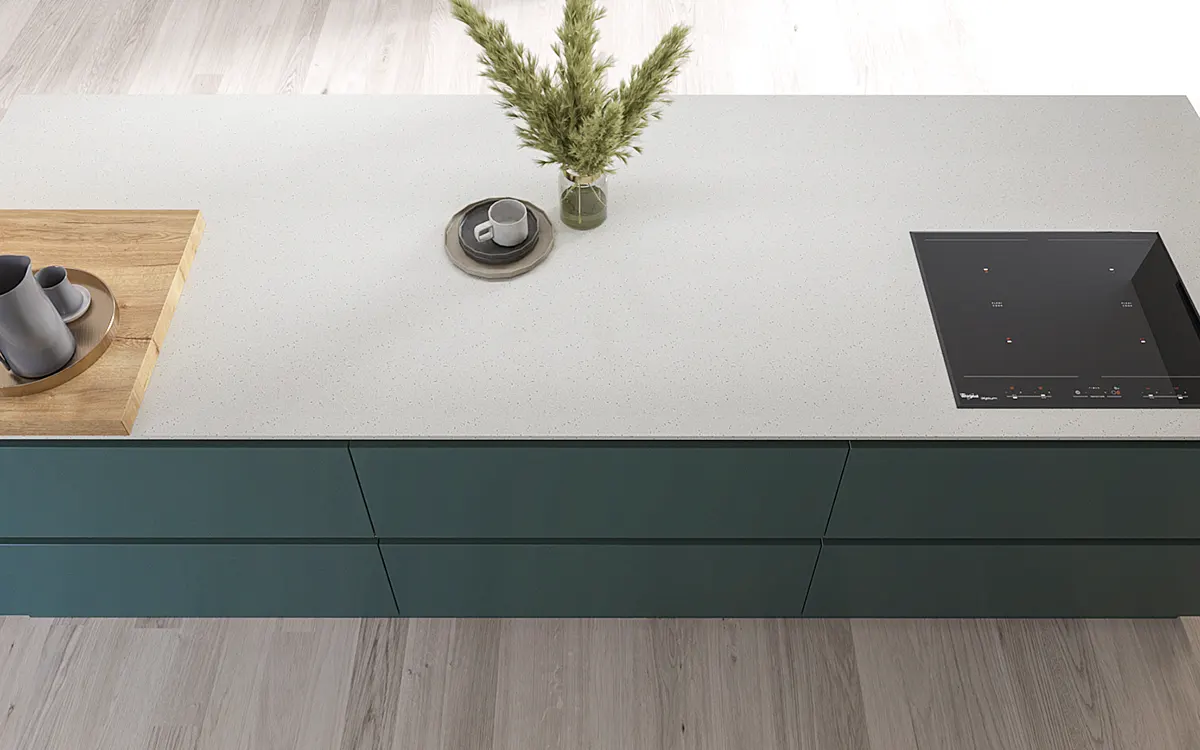 Upgrade your kitchen space with our modern style kitchen cabinets and experience the perfect fusion of style, functionality, and durability. Your dream modern kitchen awaits.