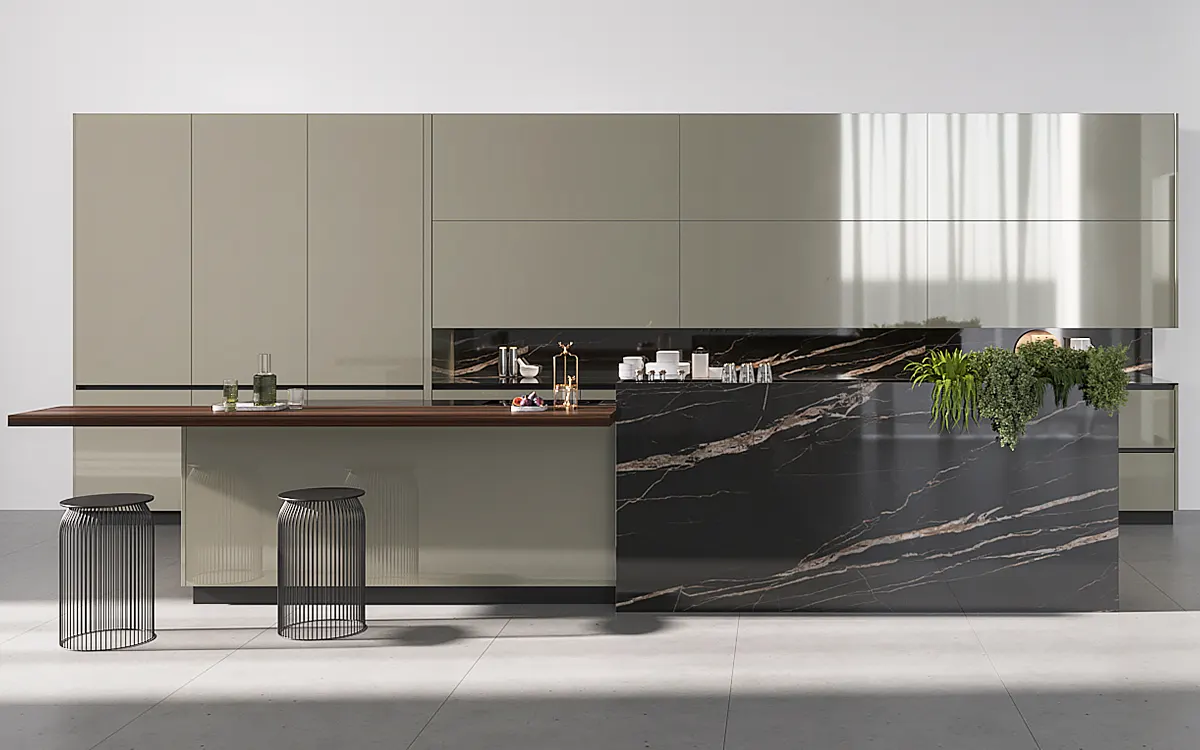 Introducing our luxurious champagne kitchen cabinets, the epitome of contemporary elegance and style. This stunning L-shaped kitchen layout features a large kitchen island that is both functional and visually appealing. The high gloss metallic champagne lacquer finish on the cabinet doors exudes sophistication, while the sleek handle-less design adds a modern touch to your culinary space.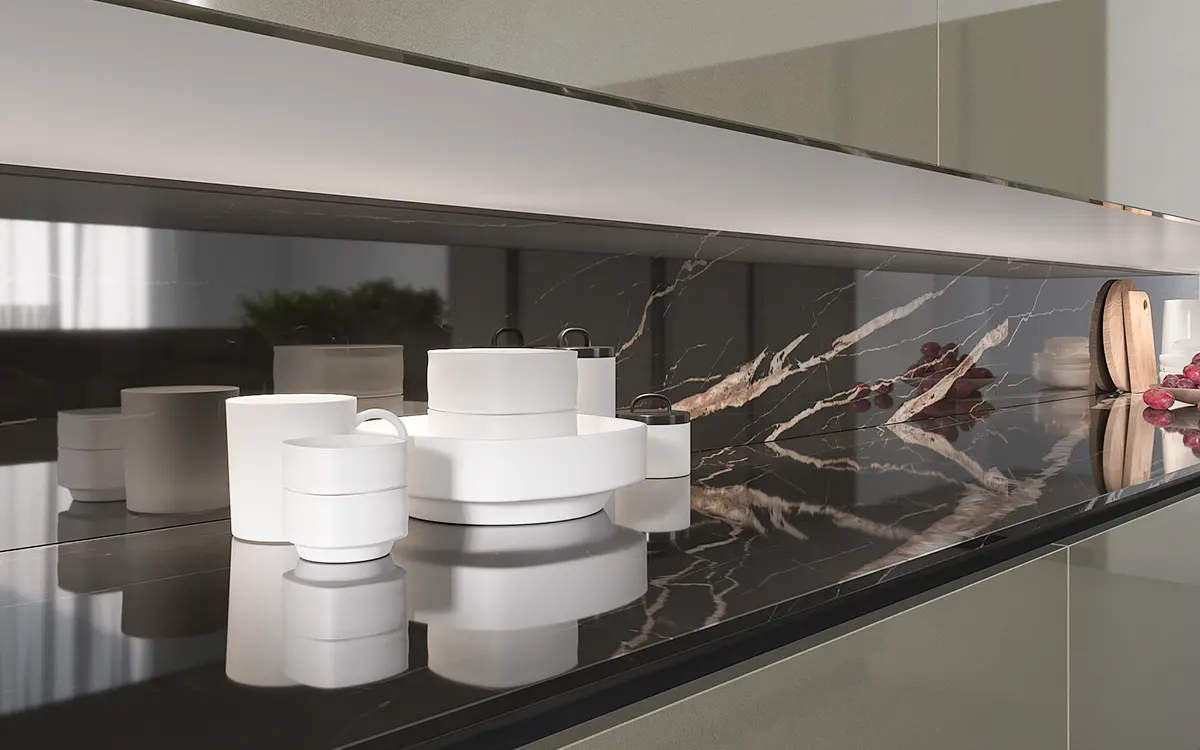 The kitchen countertop and splash are black sintered stone with dramatic gold veins, which adds depth and visual interest to the overall design. This exquisite design element adds a touch of luxury to your kitchen and ensures durability and easy maintenance.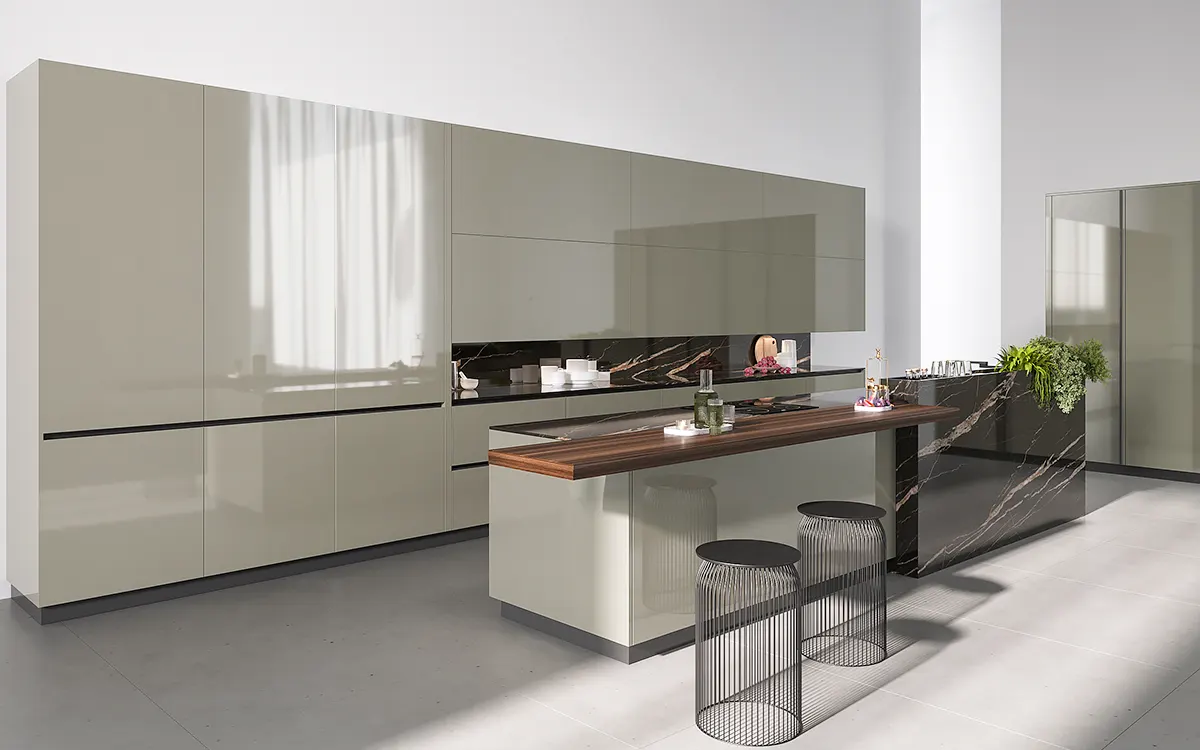 The champagne kitchen cabinets are also thoughtfully designed to cater to your entertainment needs. The extended floating oak bar top on the left front of the kitchen island provides comfortable seating for two, allowing you to enjoy a glass of wine or a quick meal with your loved ones. On the right side of the kitchen island, a higher waterfall countertop with the same dramatic gold veining black finish adds an extra layer of luxury, making it the perfect spot for showcasing your culinary masterpieces during gatherings.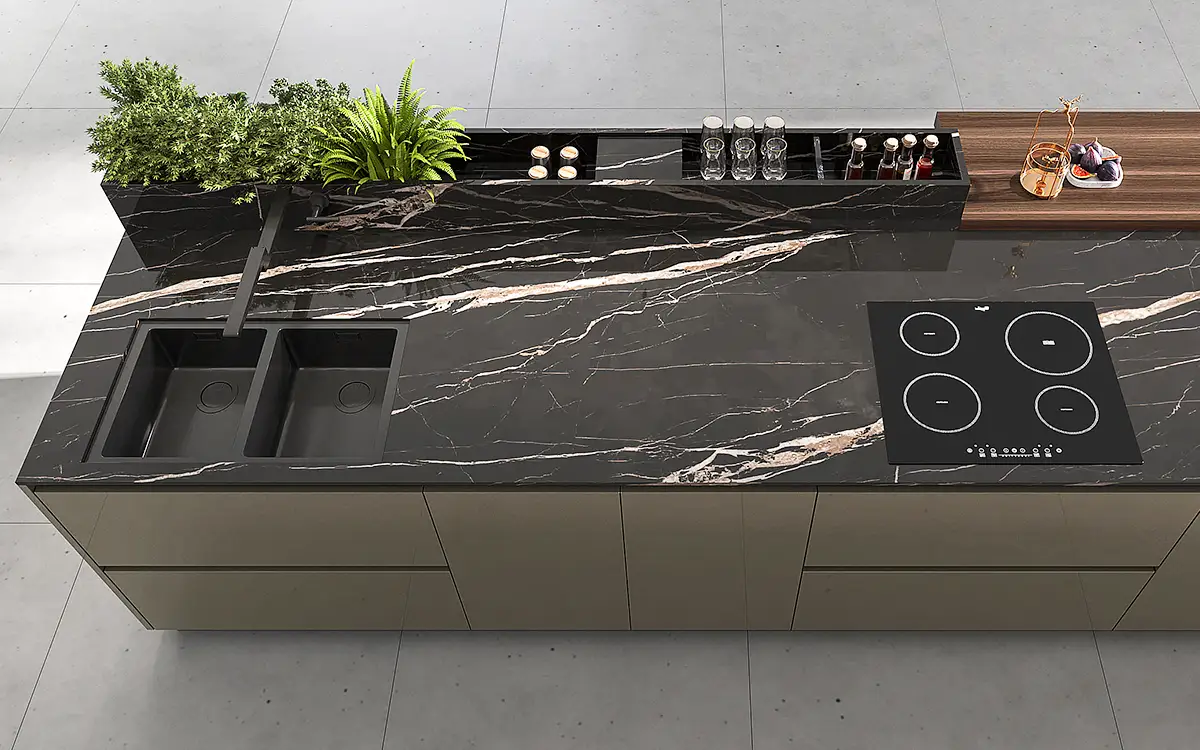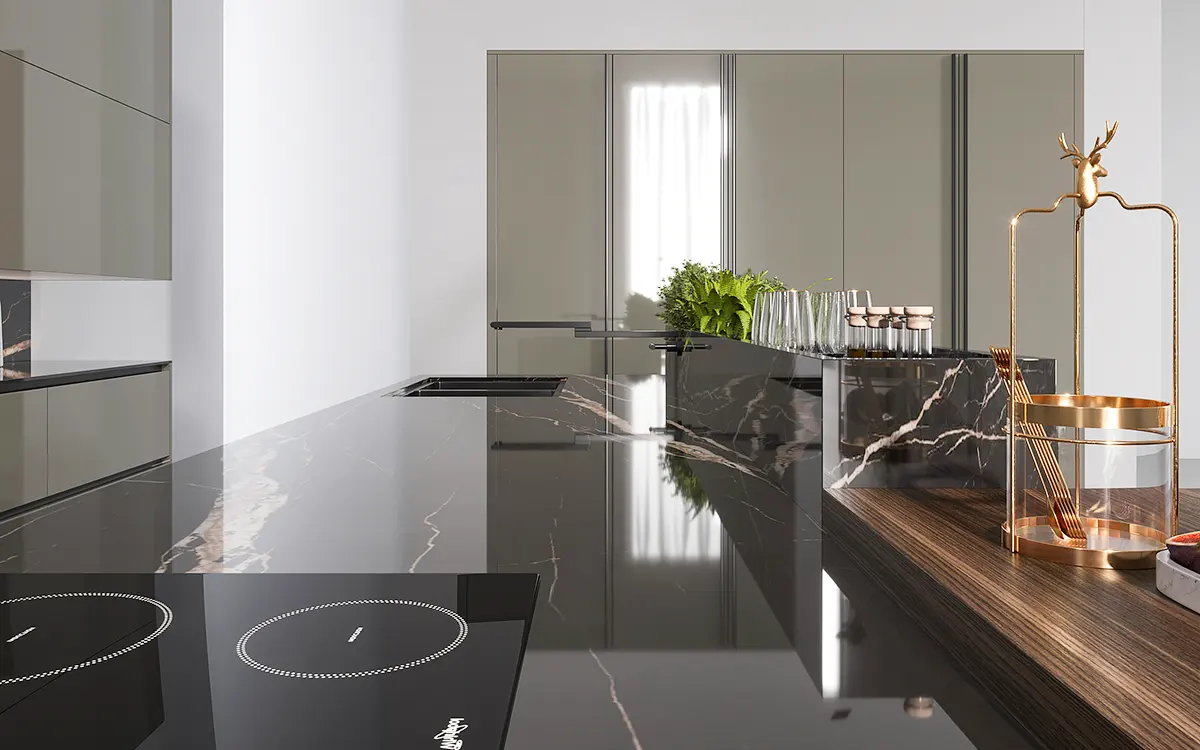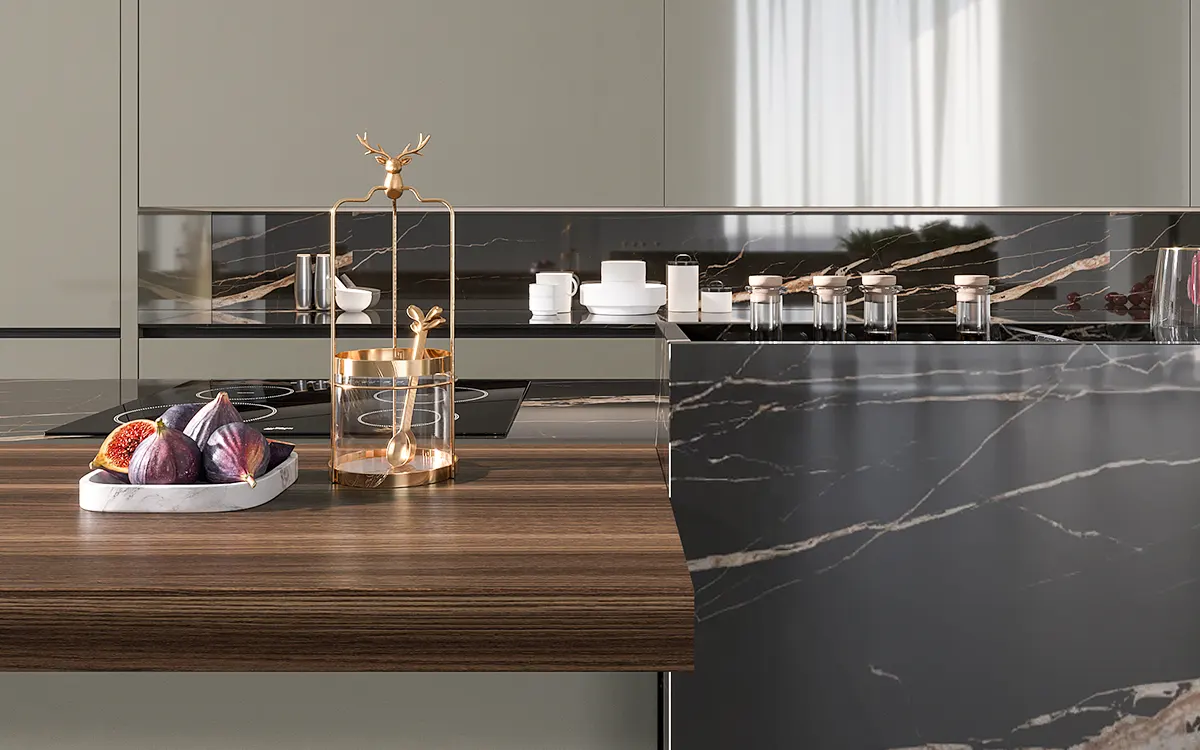 Upgrade your kitchen experience with our champagne kitchen cabinets and make a statement that reflects your personality and refined taste and appreciation for the finer things in life. Don't miss the opportunity to transform your kitchen into a space that exudes contemporary elegance, sophistication, and unparalleled style.