Charcoal Grey Kitchen Cabinets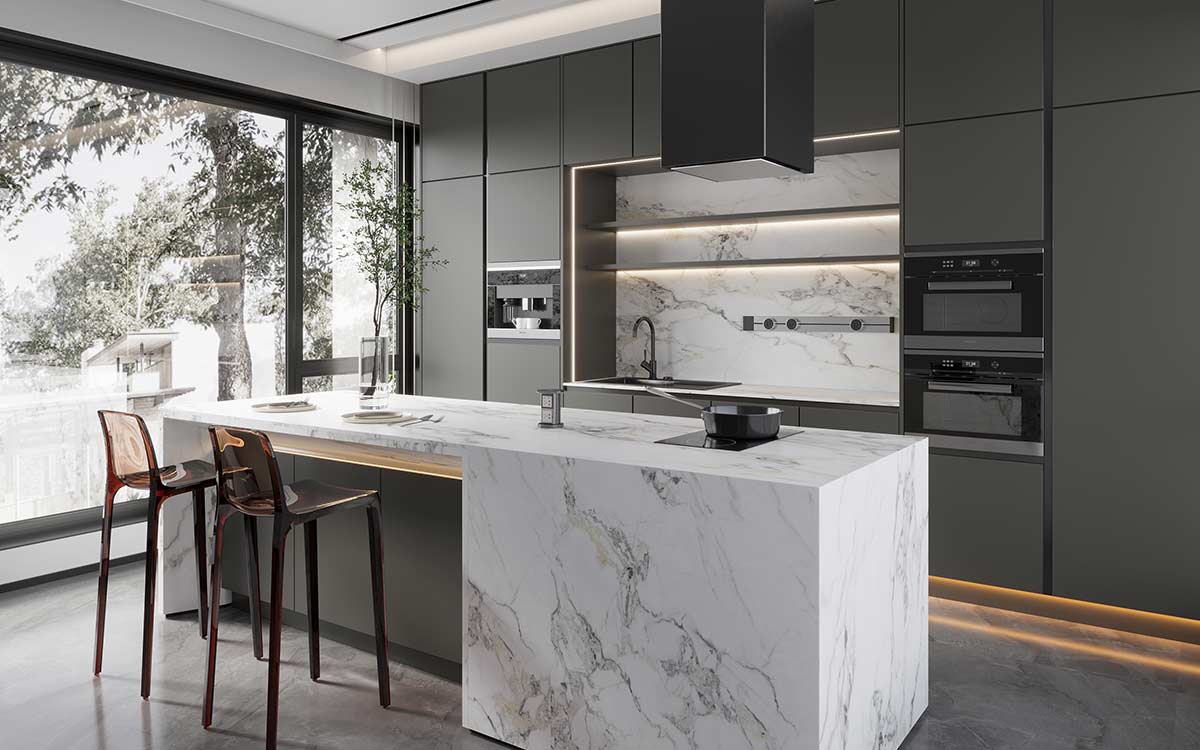 The charcoal grey kitchen cabinets are paired with a white veined backsplash, countertop, and island, creating a dramatic outlook with strong contrast. It is a timeless option to choose gray kitchen cabinets with white countertops, which effortlessly brings a contemporary style kitchen.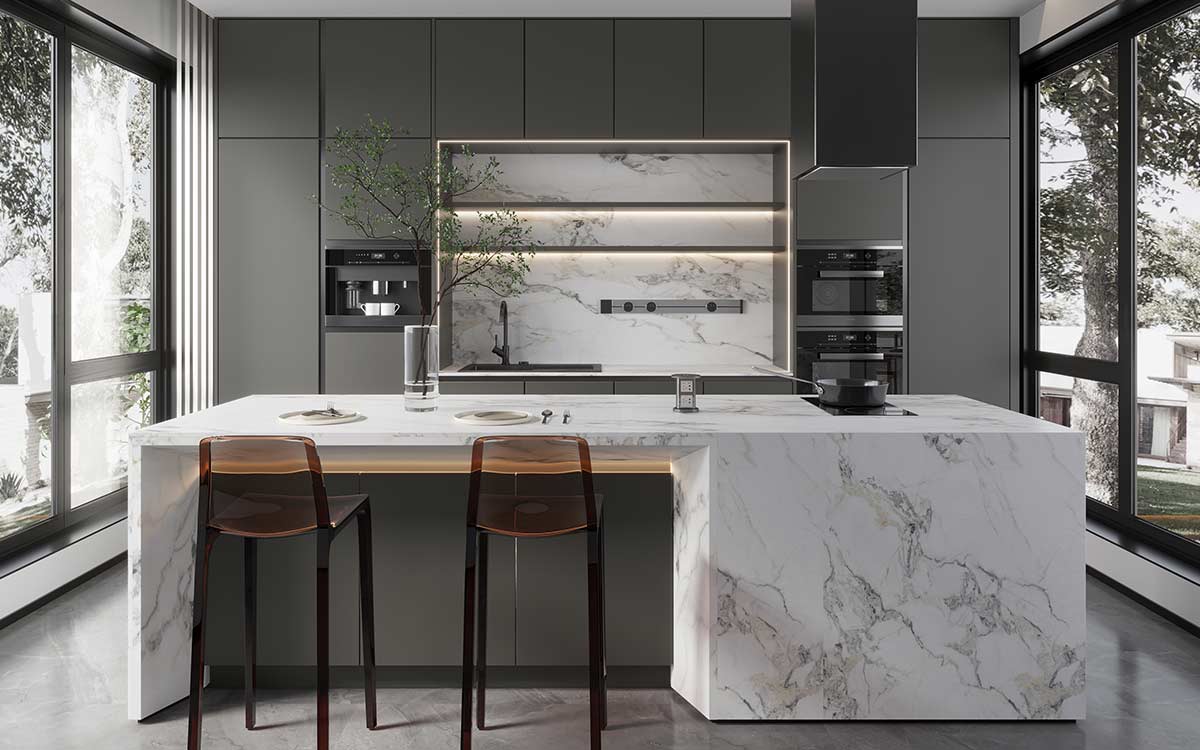 The cabinet doors are handleless in a minimalist and sleek look. And there are marble-like veinings on the white countertop, adding a luxurious appeal to this grey kitchen. With a wide opening window, white walls, and ceilings around the charcoal grey cabinets, the kitchen look spacious and bright, although in a dark color. And there are seatings on the kitchen island, making it a family-friendly and pleasant kitchen. Not only for cooking, but people can also have meals, drinks, and entertainment in the kitchen.