Cream Interior Design – Living Room, Dining Room and Kitchen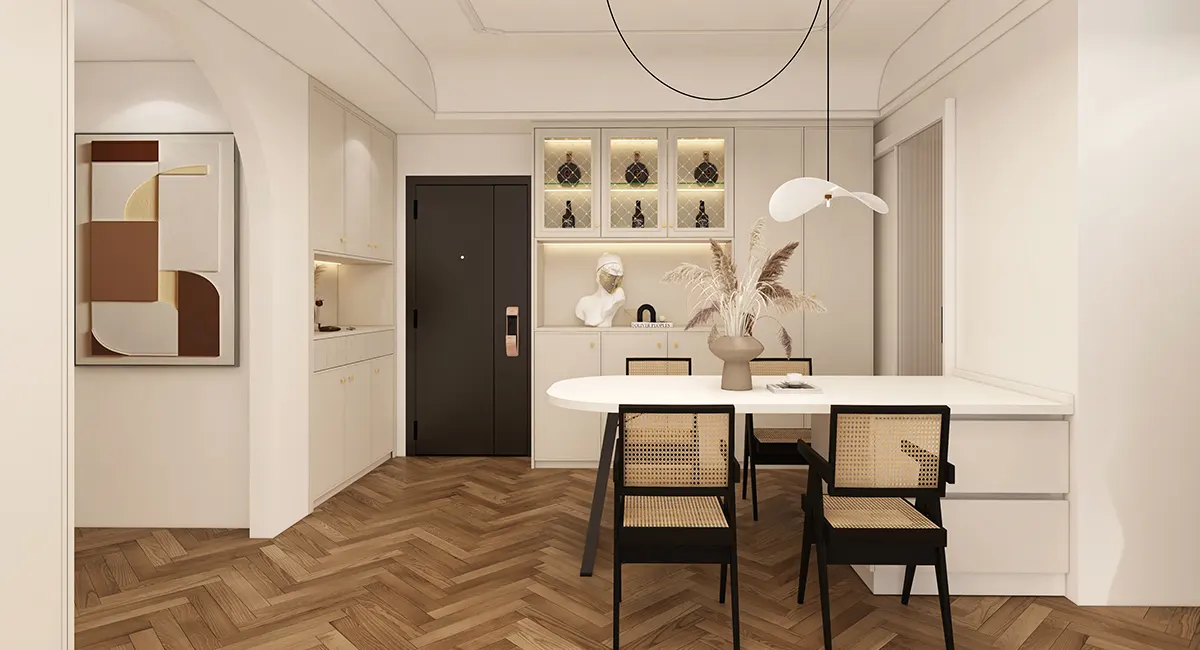 Upon stepping through the modern-style black armored door, you're immediately greeted by a large wall of fitted shoe cabinets on your right. Their matte off-white lacquer finish harmonizes with the surrounding cream theme. To the left, dining room cabinets in the same finish form a visual balance. This is an apartment with cream interior design.
The dining table is cleverly positioned against the wall as a subtle partition from the living room. The space is an elegant mix of creaminess and warmth, with the living room wall units painted soft, creamy. A large black TV screen provides a stark yet complementary contrast, and the surrounding cabinetry is a tasteful fusion of closed doors, open shelves with an elegant archway, and slatted drawers, all contributing to the neoclassical aesthetic.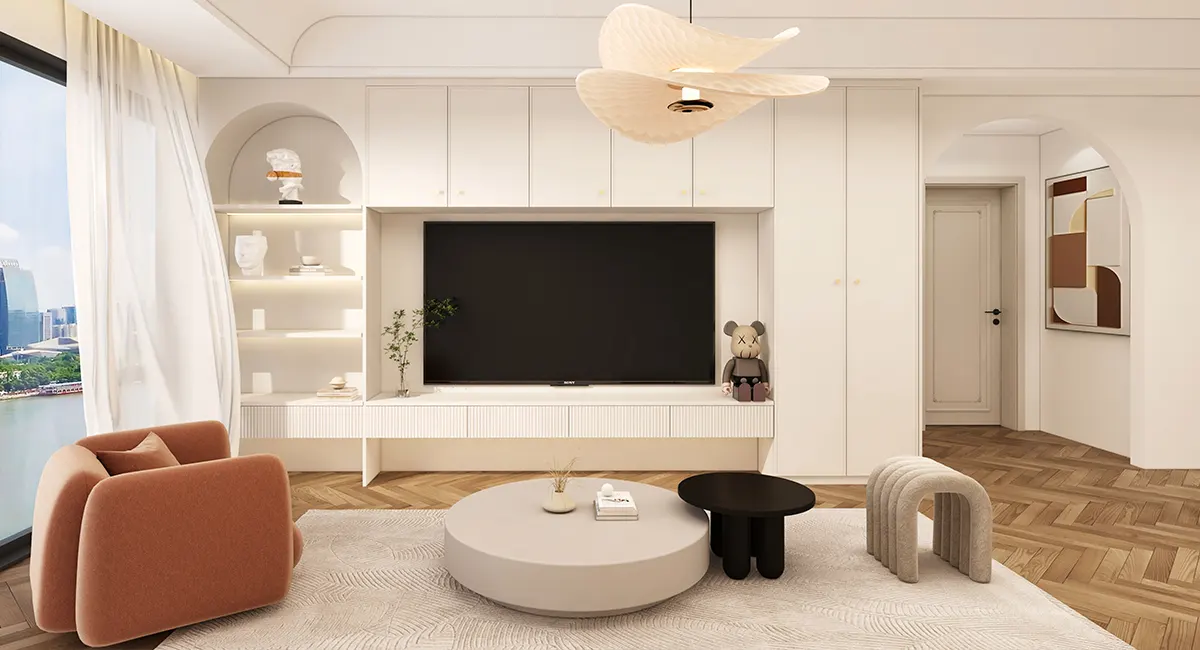 Sheer white voiles billow at the balcony glass doors, adding a touch of romance and softening the natural light that floods the room. The open, airy design continues seamlessly throughout the apartment, which houses seven bedrooms. Each room is a testament to thoughtful design and comfort, equipped with bespoke fitted wardrobes, bedside tables, and units.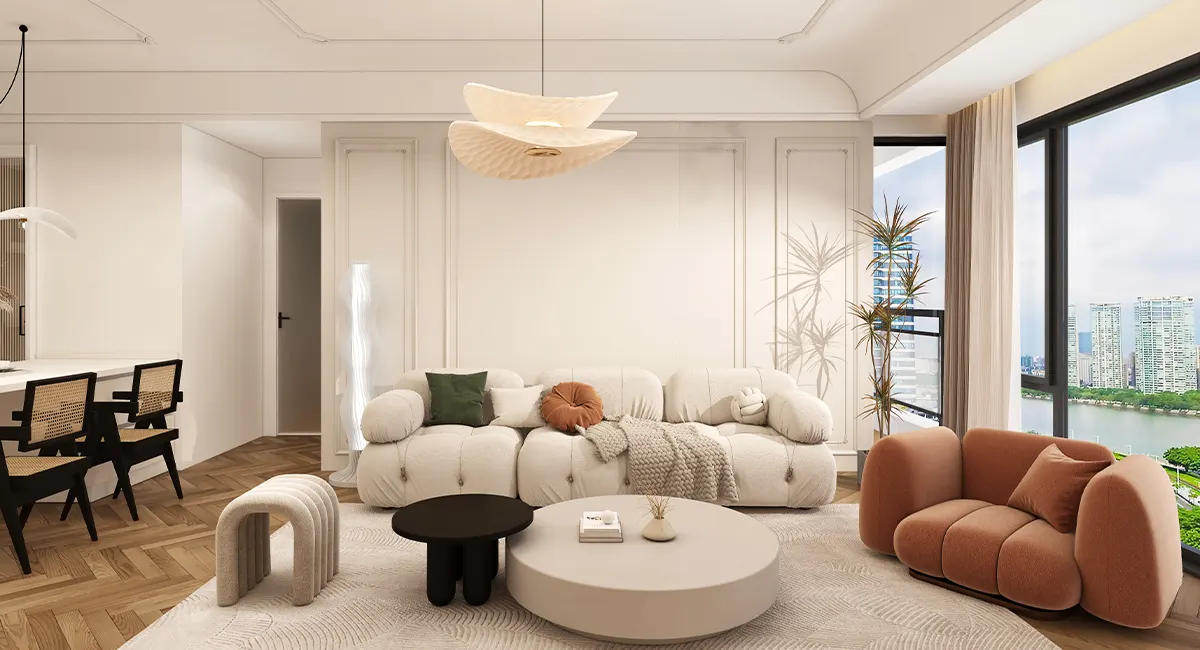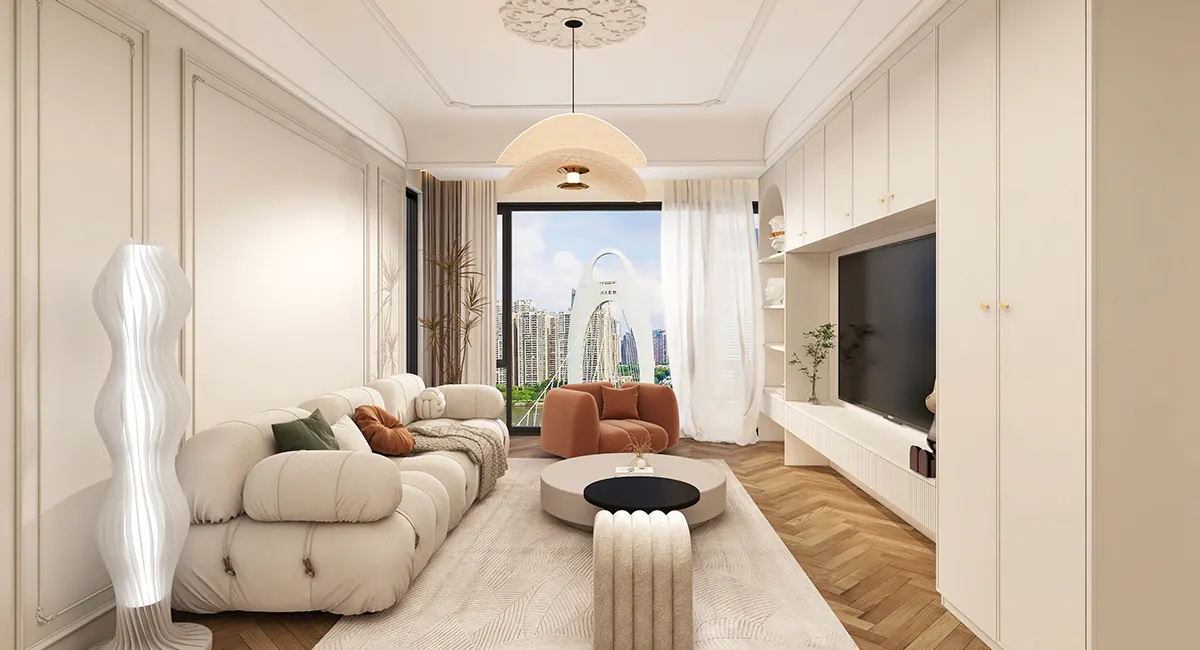 This modern kitchen is a study in sleek simplicity. The kitchen cabinets, designed in an efficient L-shaped layout, are finished in a matte light grey lacquer that adds a touch of sophistication. They are equipped with minimalist metal dot knobs, providing functional elegance. The countertops are of white quartz, their white hue beautifully contrasting the grey cabinetry.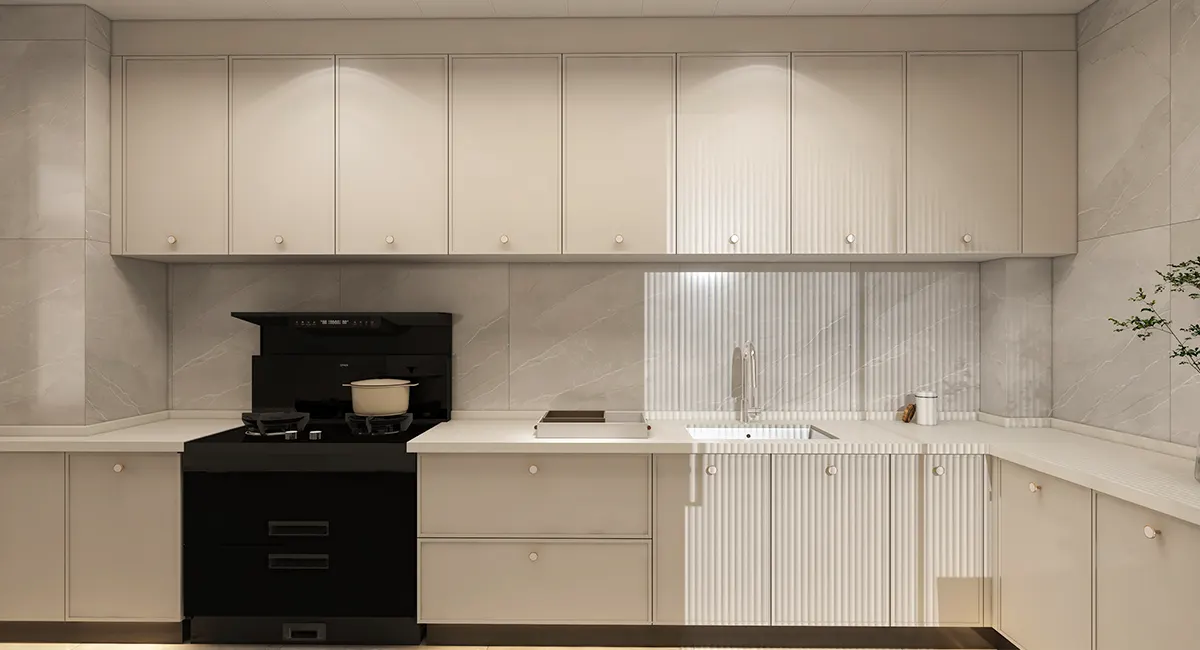 The Bedrooms
The wardrobes are a mixture of white, beige, and light gray, their recessed integrated handles enhancing the overall minimalist aesthetic. The color scheme remains consistent, contributing to a cohesive and serene atmosphere. The result is a luxurious and comfortable living space that perfectly encapsulates the elegance and sophistication of neoclassical design.
Master Bedroom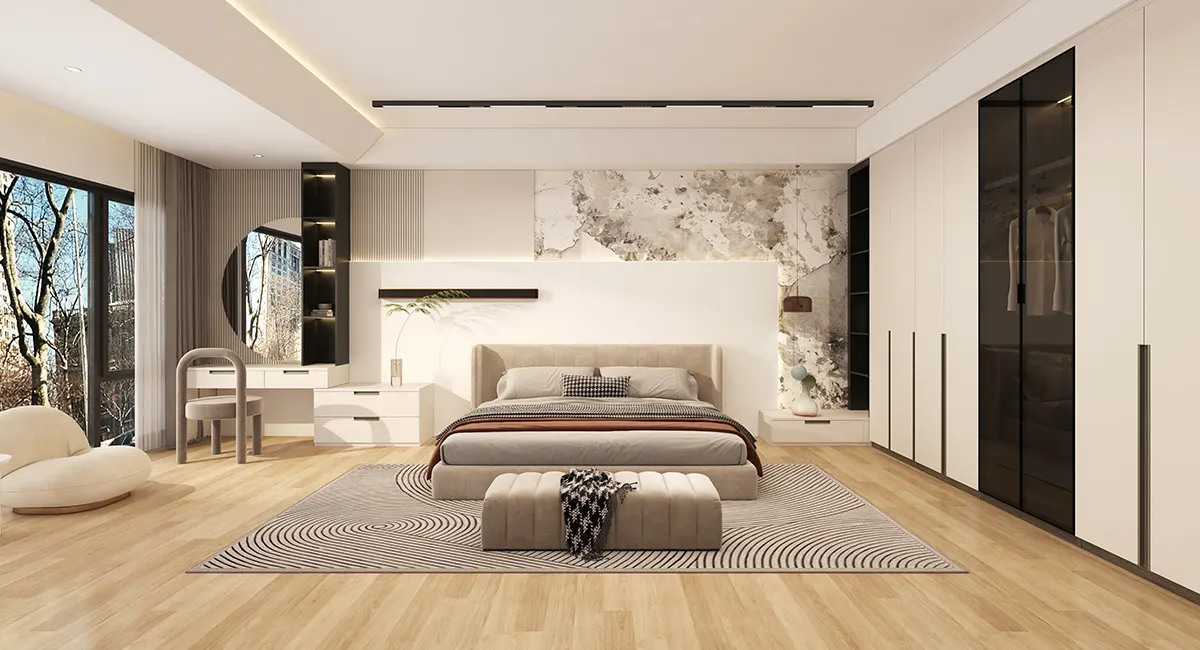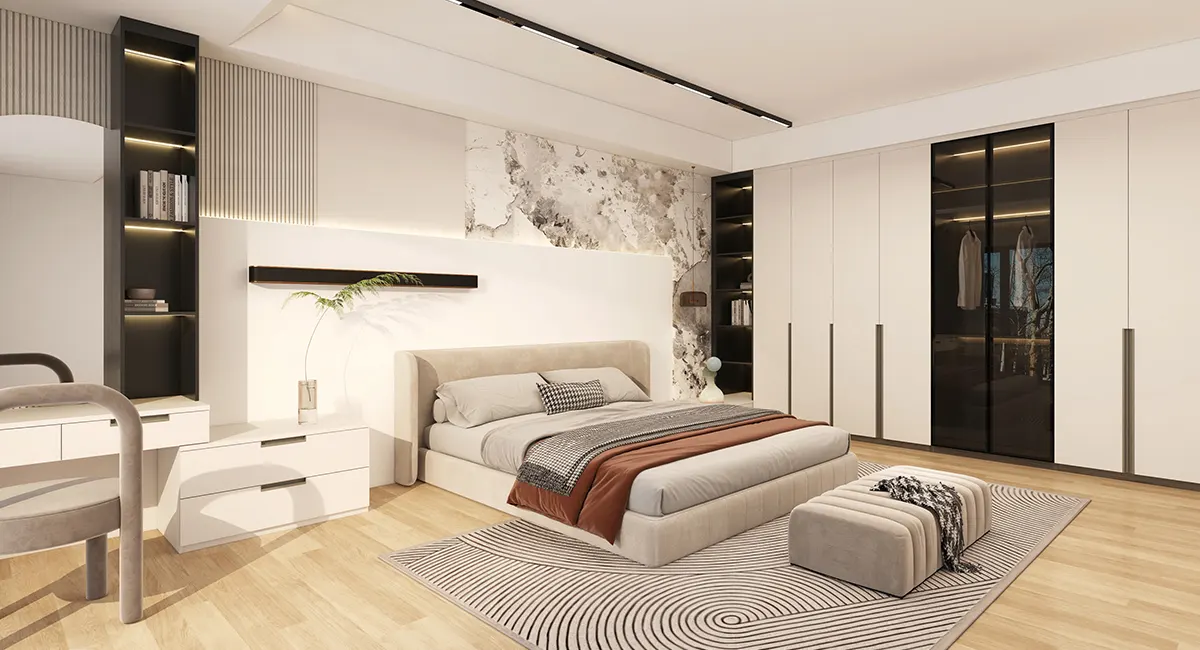 Bedroom 2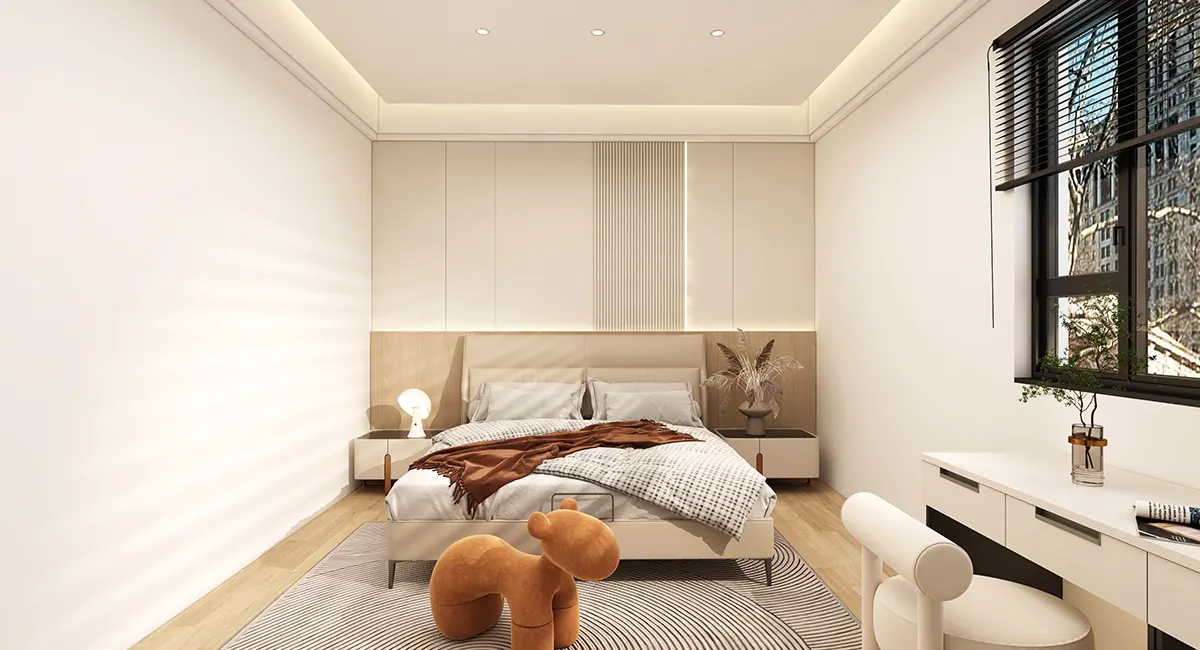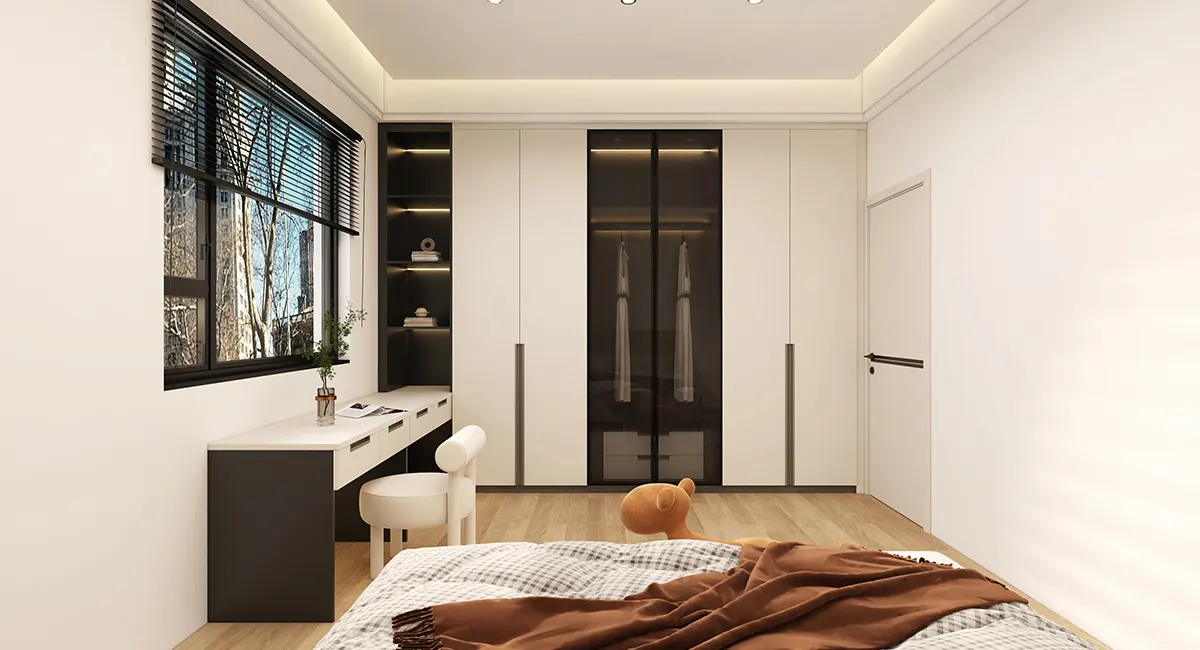 Bedroom 3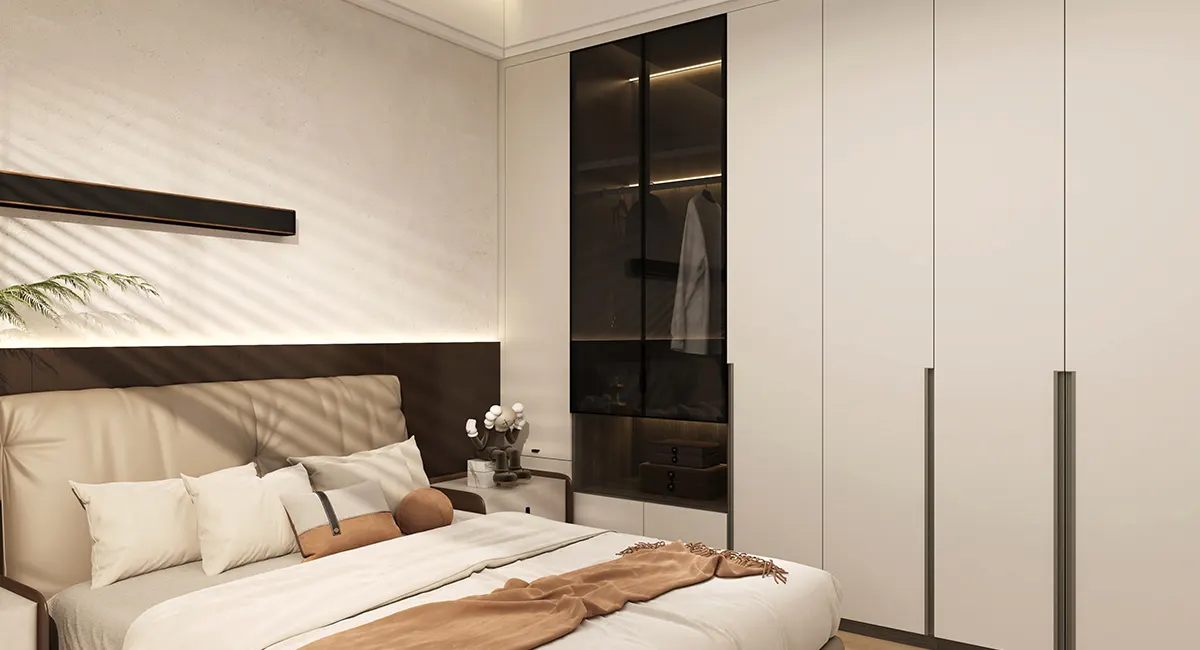 Bedroom 4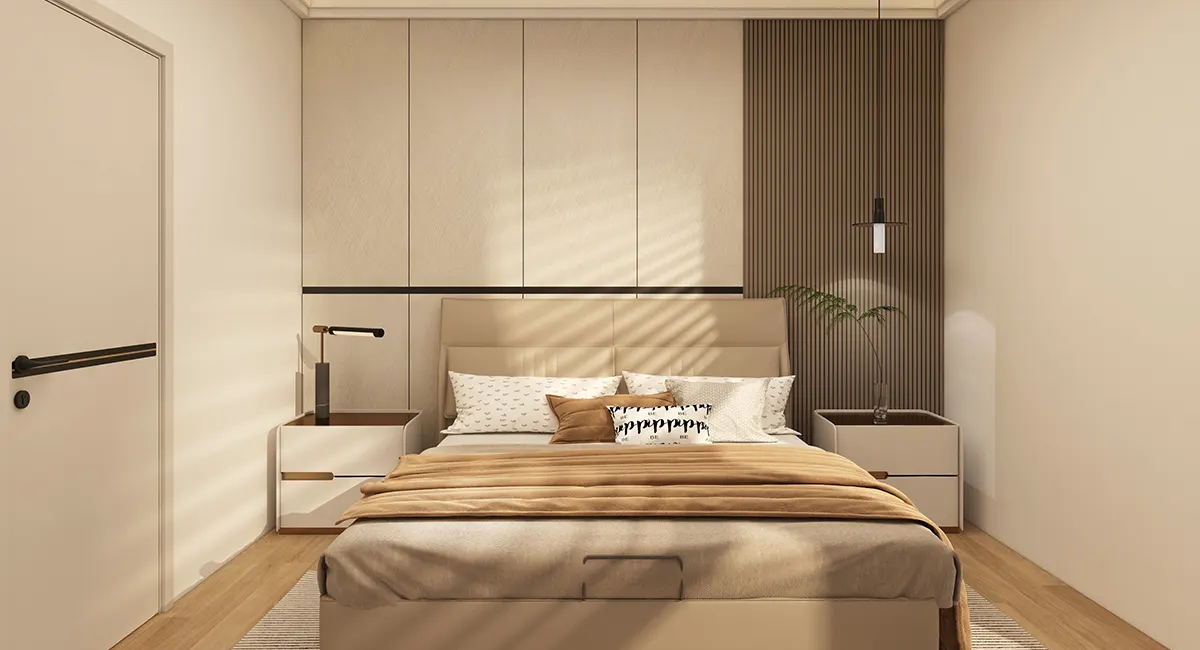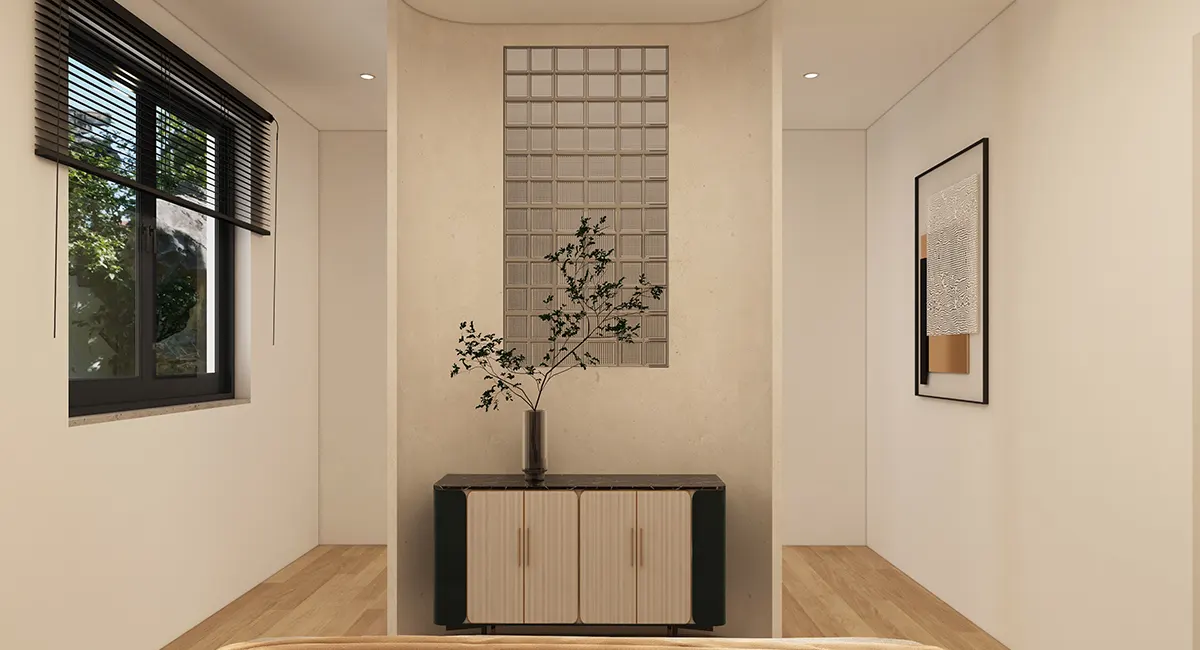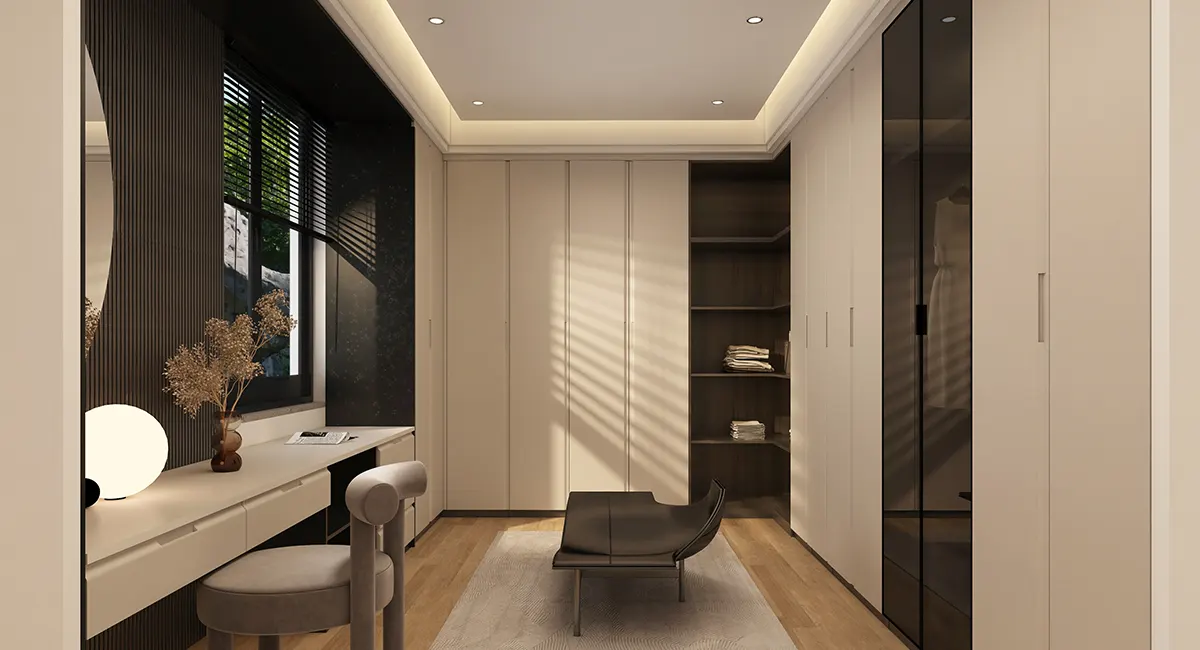 Bedroom 5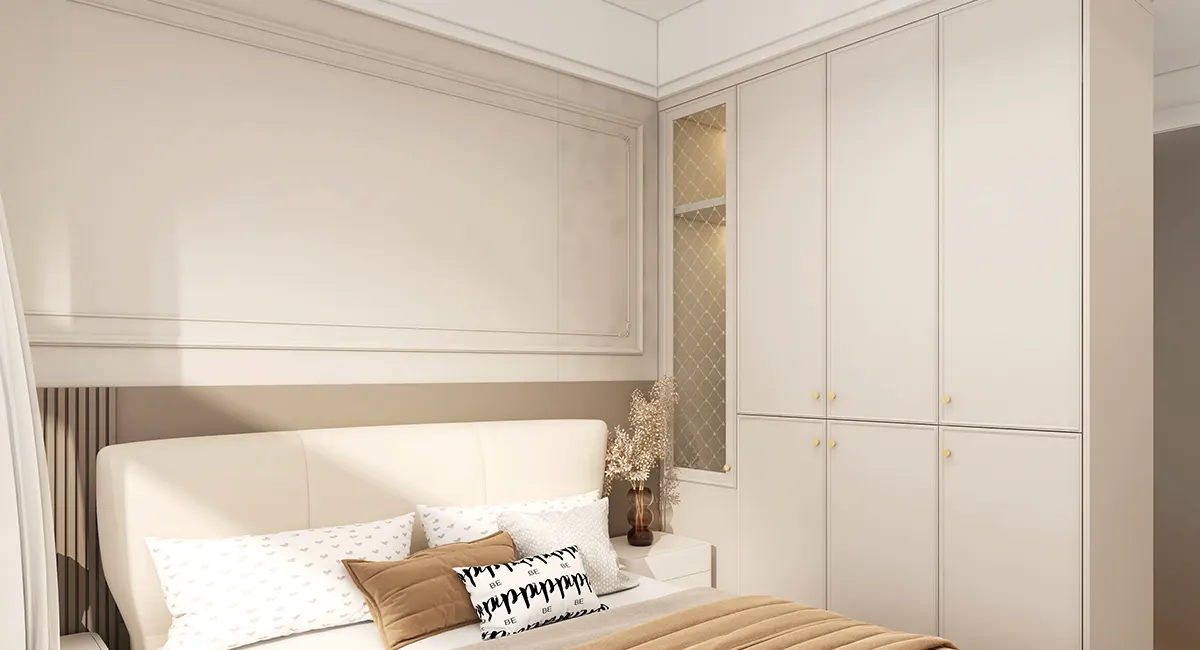 Girl's Bedroom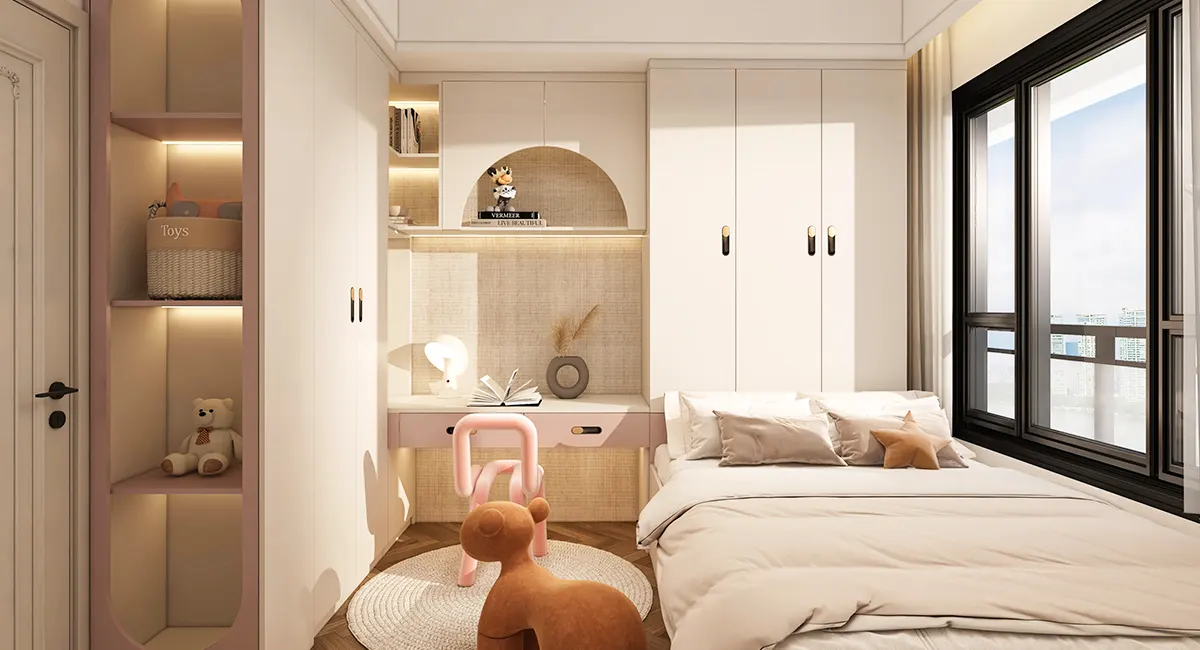 Boy's Bedroom