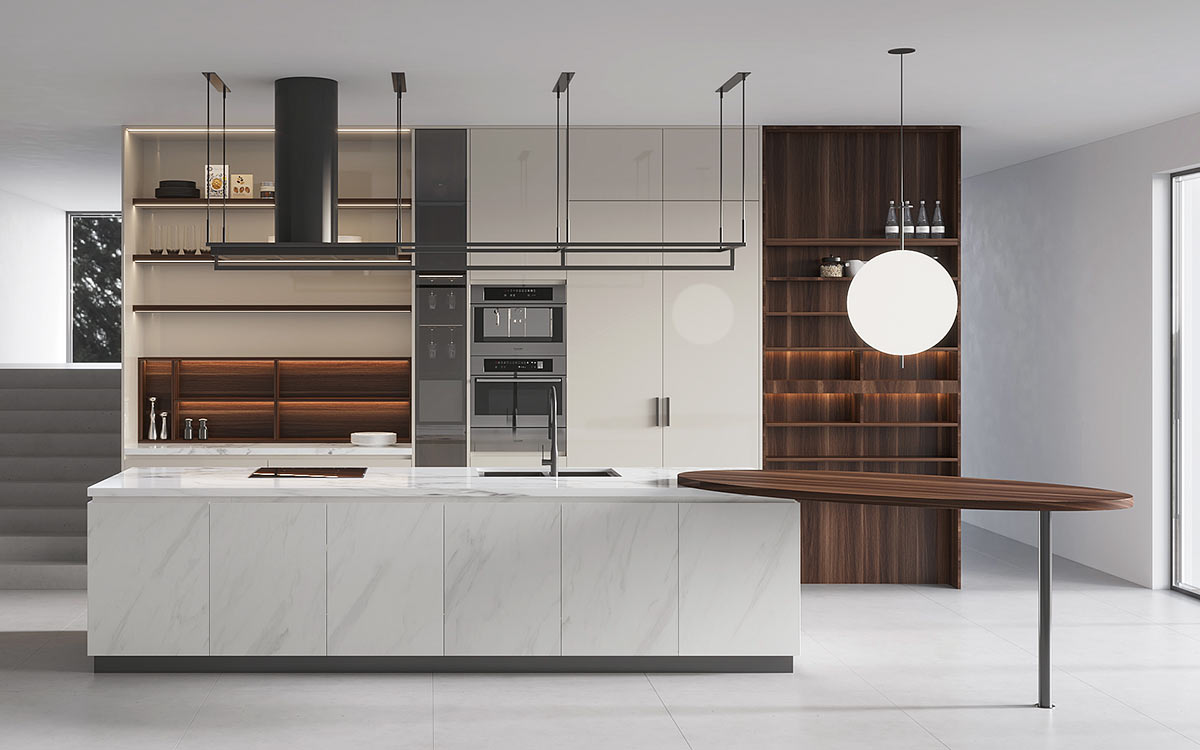 Introducing our stunning cream kitchen cabinets, the perfect choice for those seeking a contemporary galley kitchen design with a minimalist touch. These luxurious cabinets are designed to create an inviting and functional space, blending seamlessly with your home's modern and minimalist aesthetic. With their handleless design and gloss cream lacquer finish, these wall and high cabinets exude sophistication and elegance, making them a must-have addition to any contemporary kitchen.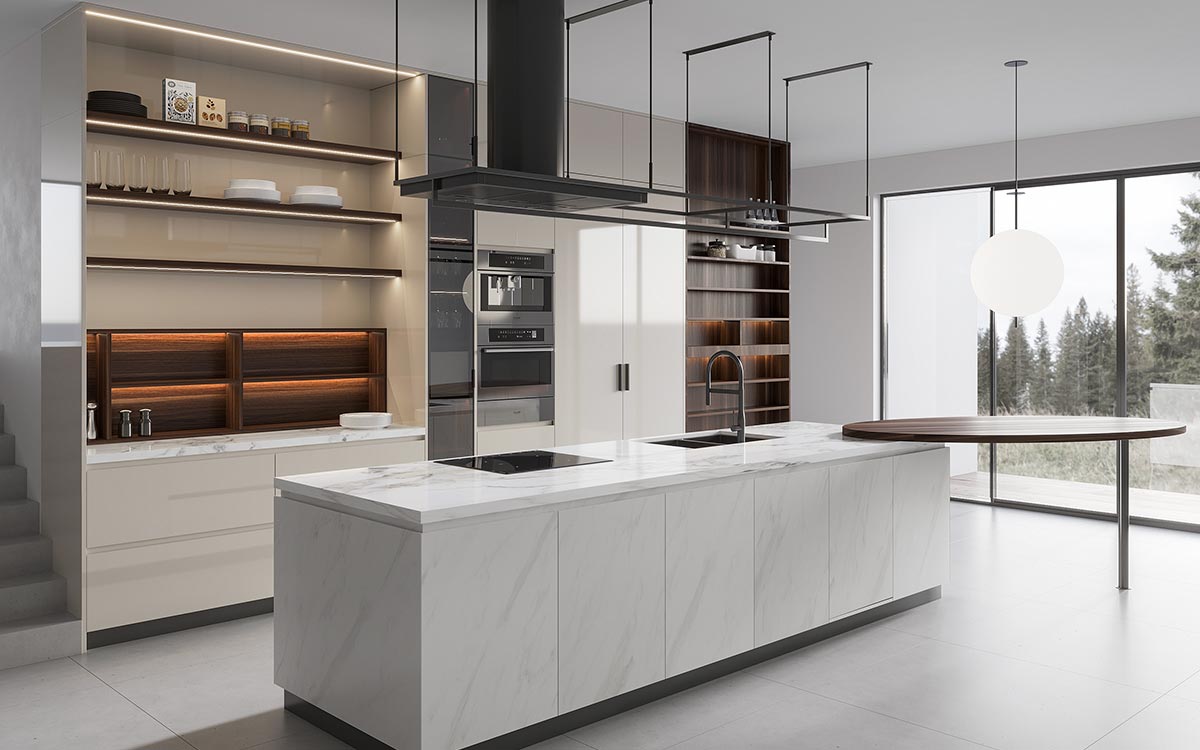 Our cream kitchen design is not only visually striking, but it also offers practical solutions for your everyday needs. The natural wood tone open shelving design has integrated lighting, ensuring your kitchen remains bright and efficient even during the busiest times. This feature perfectly complements the white melamine finish island cabinets with marble-like grey veining, adding a touch of luxury to your kitchen space.
The white countertop with grey veining effortlessly pairs with the cream kitchen cabinets, creating a harmonious overall look. The kitchen island takes functionality to a whole new level. It incorporates a large round dining table attached to one side, making it an ideal space for family gatherings or entertaining guests.
In conclusion, our cream kitchens perfectly combine modern design, minimalism, and functionality. They offer unparalleled sophistication and practicality, making them the ideal choice for homeowners seeking to elevate their kitchen design. Take the chance to transform your kitchen space with our exceptional cream kitchen cabinets.