Custom Casement Window
Our custom casement windows feature a modern slim frame for a minimalist yet stunning outlook. The colors and styles are various, including grey, black, white, and wood effect finishes. The casement windows can easily complement any home decor style. The quality aluminum, glass, and glue material ensure the windows can endure sun, wind, and rain for many years. And the aluminum frame and double-glazed glass are easy to keep clean with a tight wipe.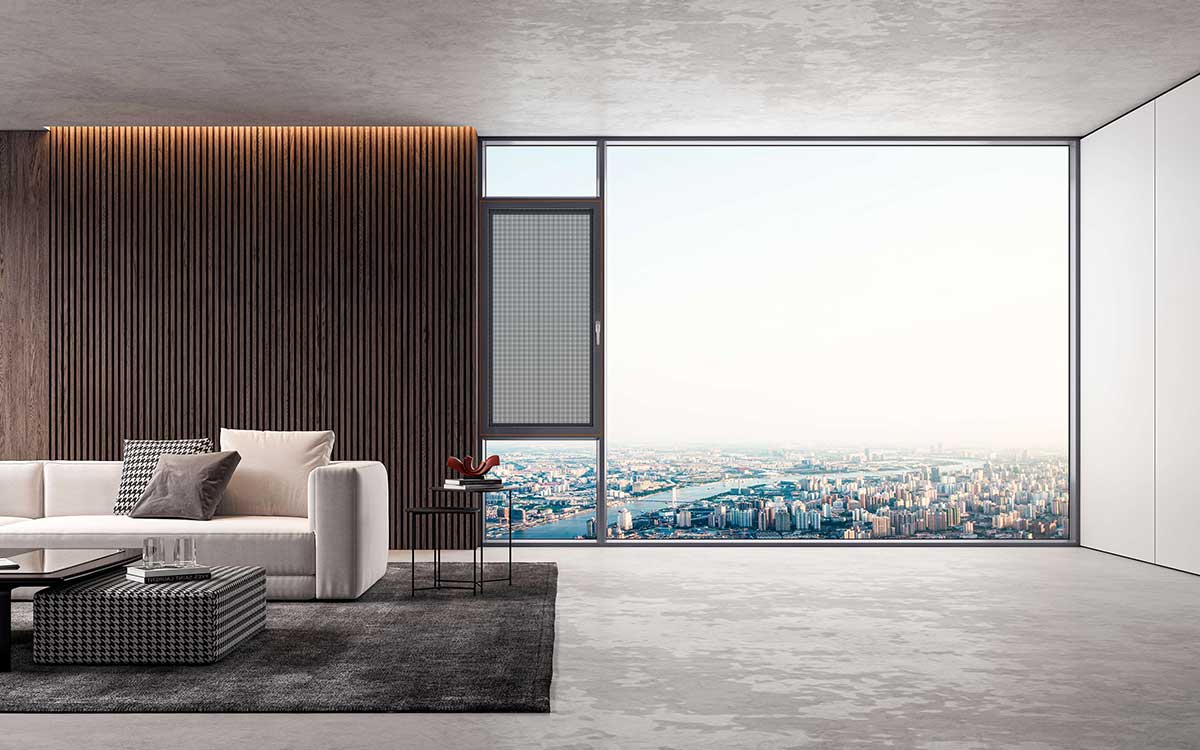 Applicable scenarios: various high-end residential balconies, bedrooms, living rooms, etc.
Product Features:
Flush design: The frame is flush inside and outside, and the screen frame and glass frame height are flush.
Slim design: The frame is slim design in a minimalist style. The profile structure is an asymmetric multi-stage design with a super slim surface, simple and fashionable.
Contrast color: Orange is available for the open seam and diagonal stripe.
Durable profile: The profile features a glue injection process, and the sealing and connection are more durable.
Drainage: Floor drain design. There is a 10mm ultra-high drop water retaining barrier, and the waterproof function is better.
Floor opening: The product can be designed as a floor opening with a glass guardrail, which will have better permeability and a better view.
Product Configuration:
Main wall thickness: 1.8mm
Insulation strip: import 24+14.8mm
Standard hardware: imported brand
Standard glass: 5+20Ar+5
Standard screen: 0.7*12-304