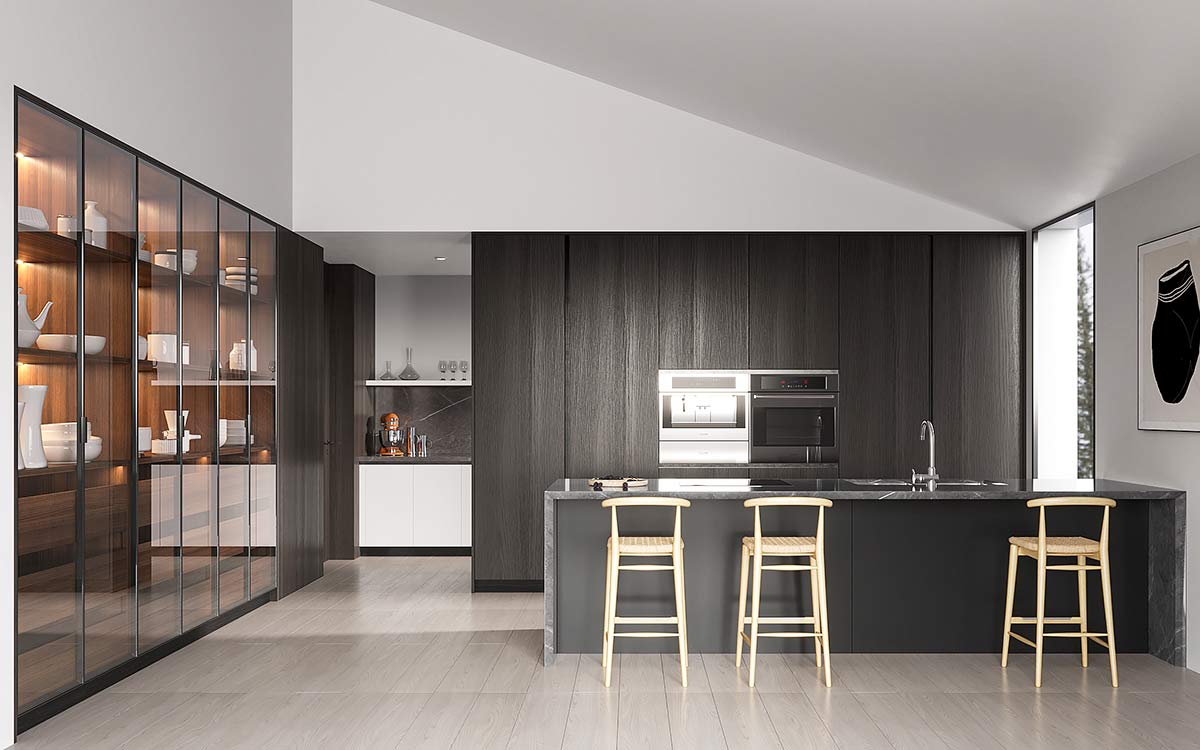 Discover the perfect blend of sophistication and functionality with our stunning dark wood kitchen cabinets. Designed with a minimalist style and a handleless design, these cabinets effortlessly elevate the aesthetics of any modern kitchen. The dark wood melamine finish on the one-wall high cabinets adds a touch of elegance, while the glass door cabinets with integrated yellow lighting provide both visual interest and practicality.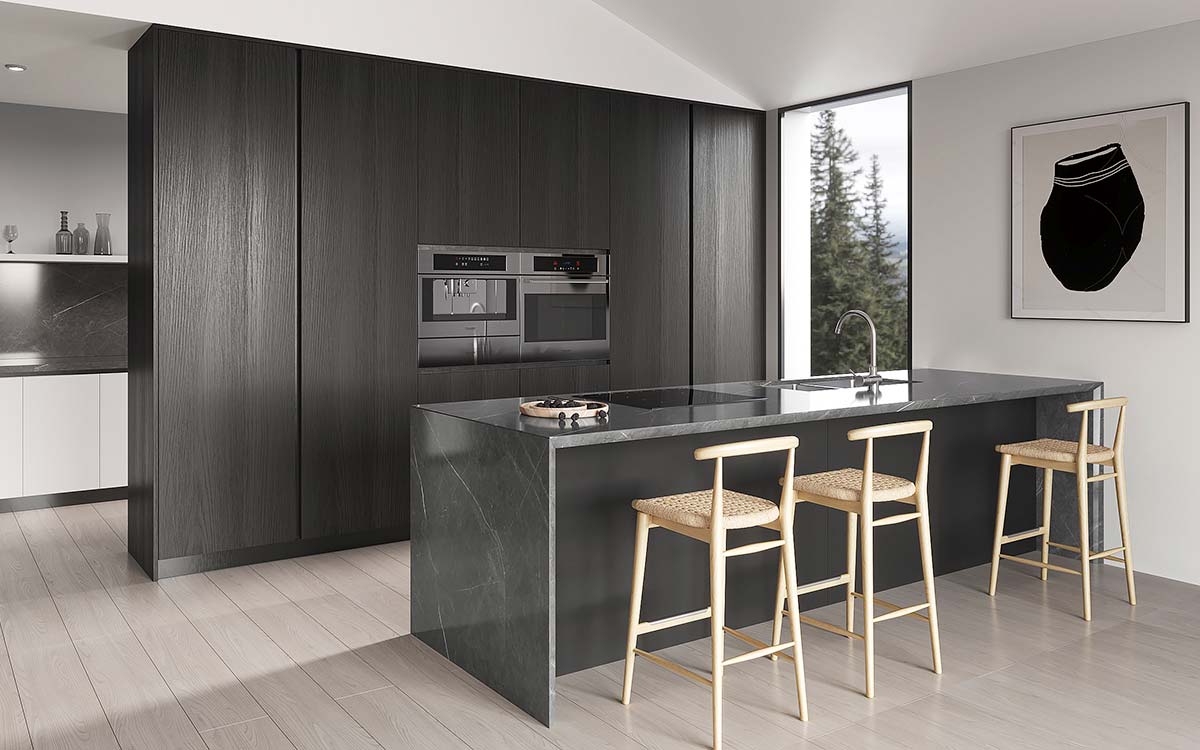 The dark wood kitchen design feature a kitchen island with dark grey cabinets and a mid-grey waterfall countertop. This striking centerpiece not only offers ample storage and workspace but also serves as a stylish dining area. The over hanging countertop comfortably seats three, allowing you to enjoy casual meals and conversations with family and friends.
These dark wood kitchen cabinets are not only visually appealing but also provide a seamless user experience. The handleless design offers a sleek, uncluttered look, while the yellow lighting in the glass door cabinets creates a warm and inviting atmosphere. With plenty of storage space and an on-trend color palette, these cabinets are the ultimate solution for those seeking a chic and functional kitchen design.
Upgrade your culinary space with our dark wood kitchen and experience the perfect blend of form and function. Transform your kitchen into a stylish and efficient workspace that will be the envy of all who enter. Don't settle for ordinary when you can have extraordinary with our dark kitchen cabinets.