Introducing the epitome of contemporary luxury, this double island kitchen cabinet exudes sophistication and elegance with its unique L-shaped layout and double islands.
 The long wall cabinets boast a sleek matte white lacquer finish, while the shorter wall cabinets captivate with their two-tone copper and dark grey finish.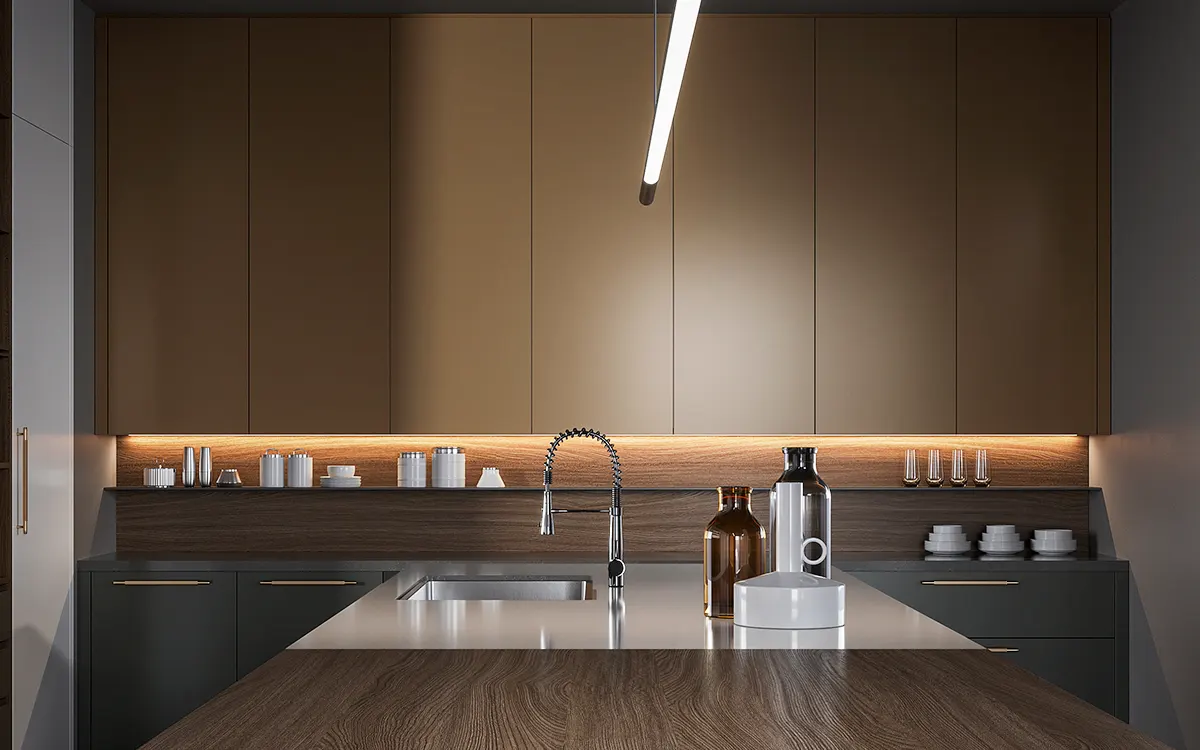 The open shelving design, crafted in a rich walnut finish, is skillfully integrated with a state-of-the-art lighting system, making your kitchen both functional and visually stunning.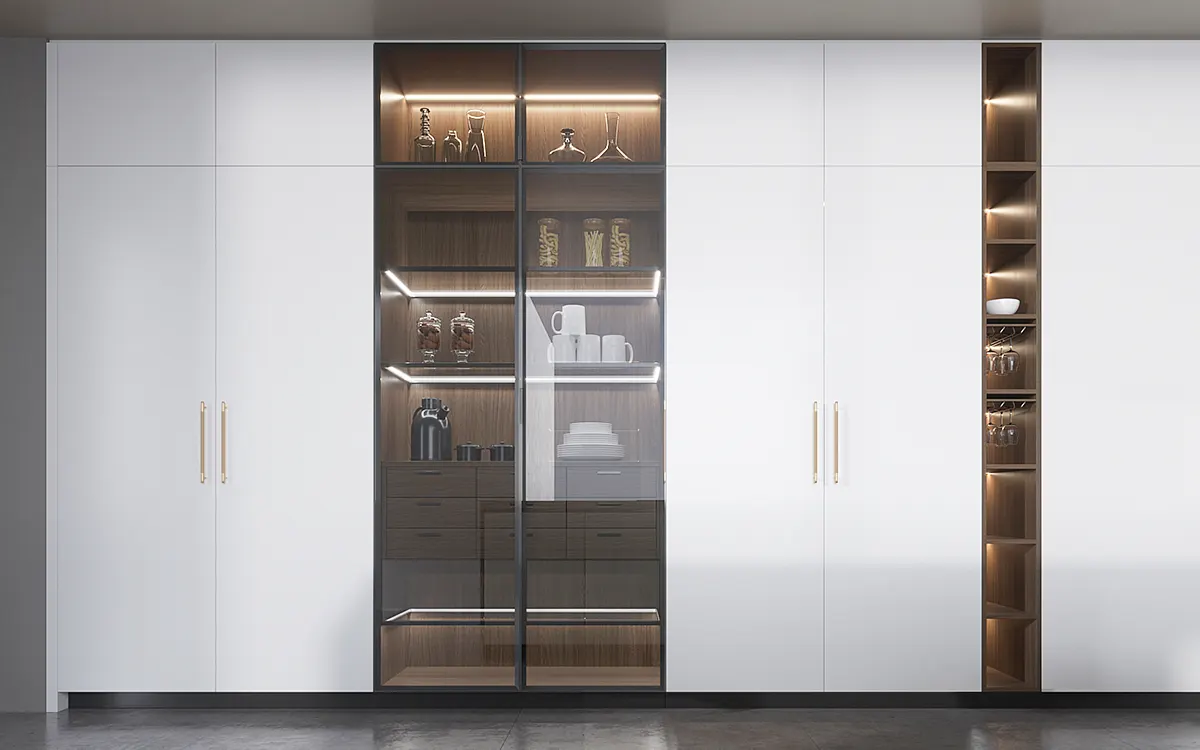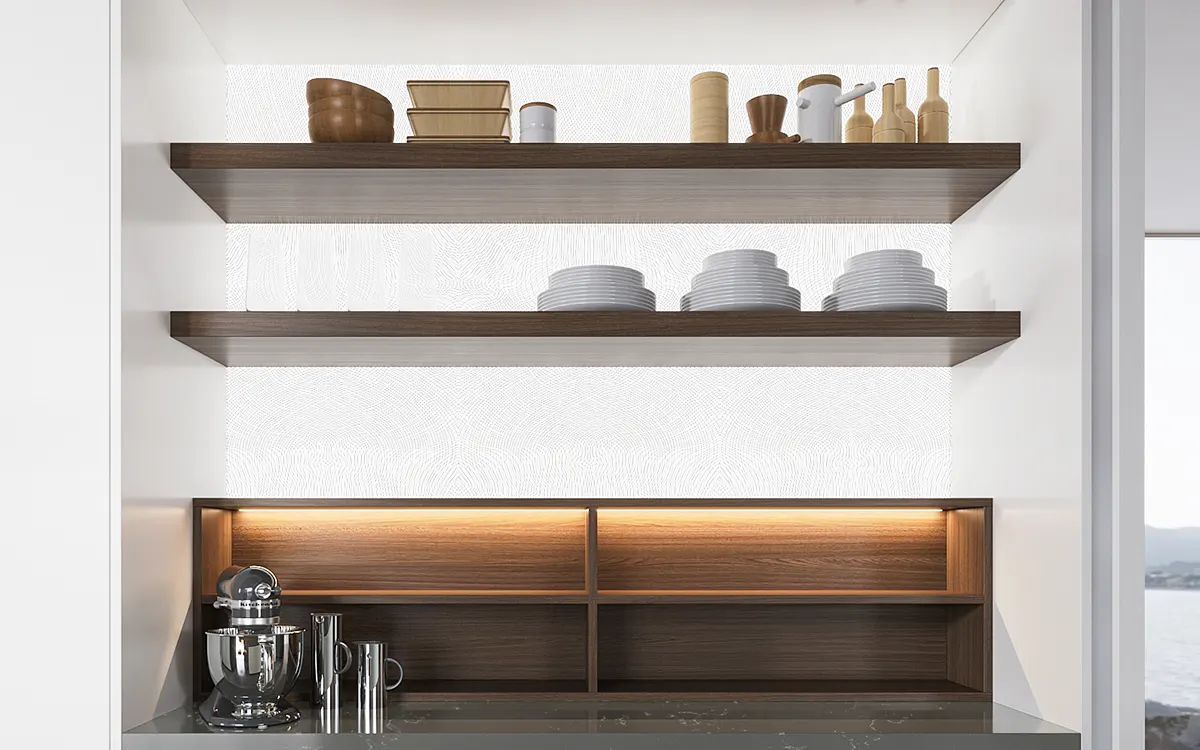 The two islands, seamlessly joined by a beautiful walnut table in the center, offer ample space for meal preparation and casual dining. With two comfortable seats, this central area becomes the perfect spot for hosting intimate gatherings or enjoying everyday family meals.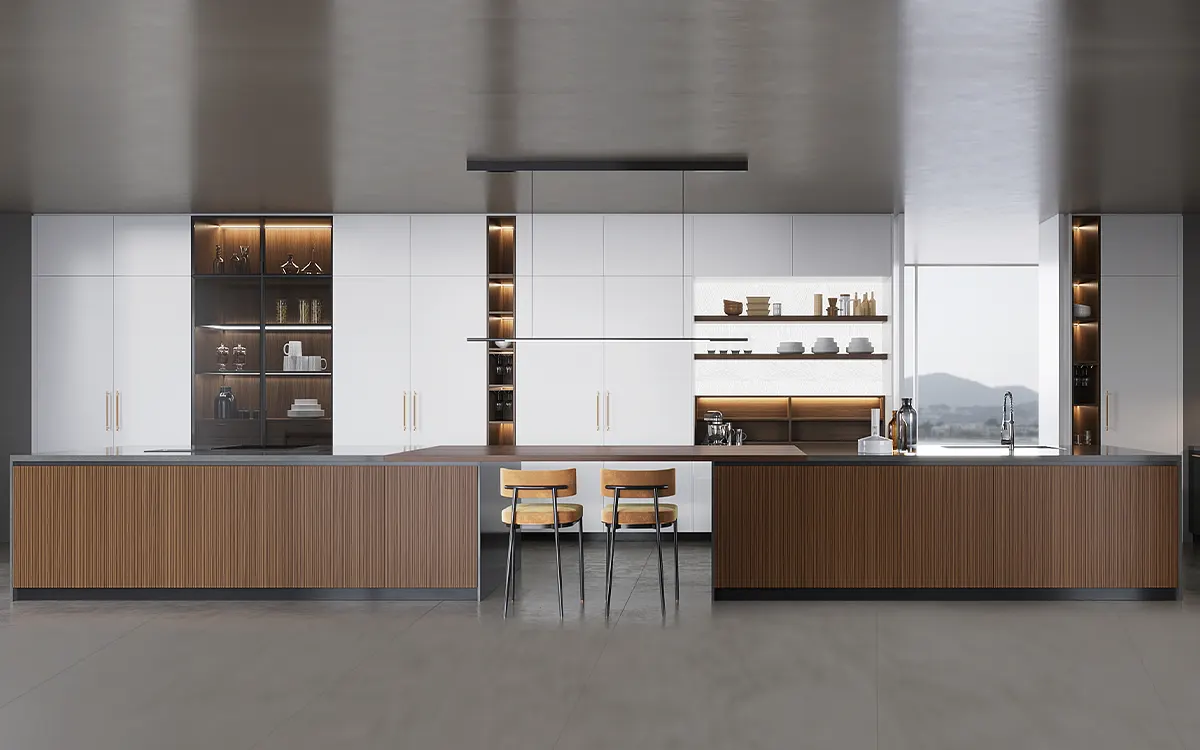 The taupe quartz stone countertops add a touch of refined elegance, while the island cabinets display a stylish melamine finish with a walnut slats effect, effortlessly blending with the overall design.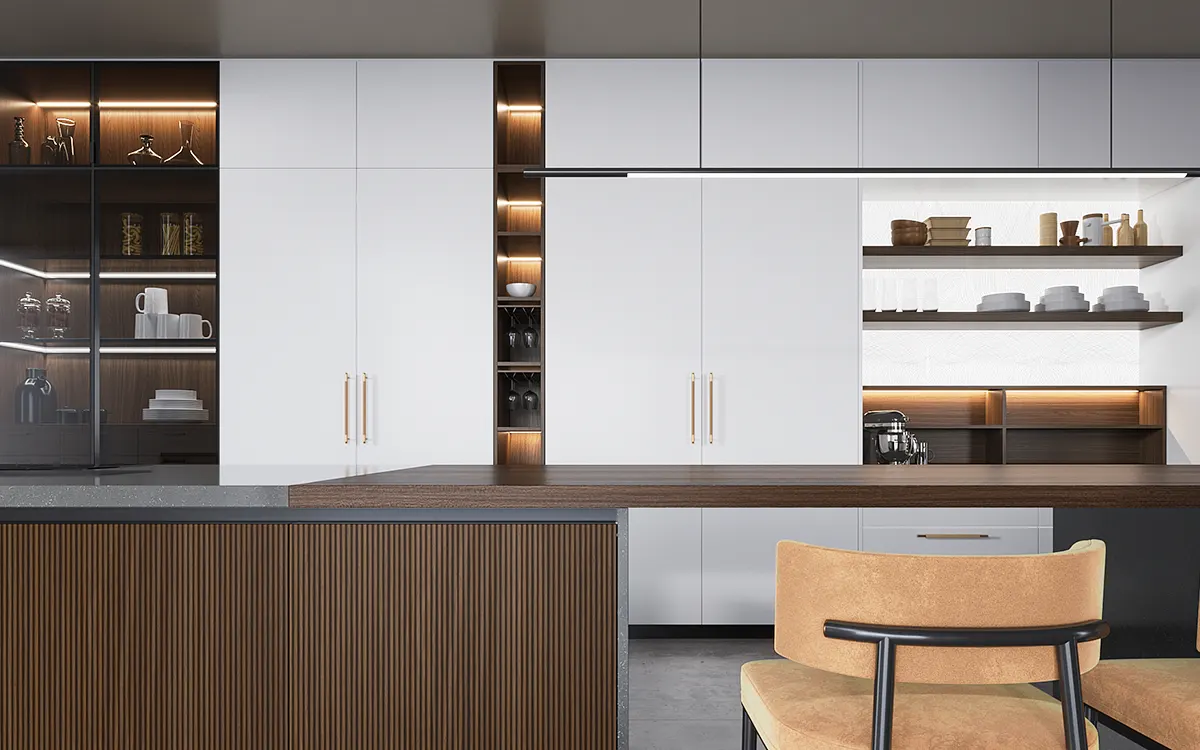 Every aspect of this double island kitchen cabinet has been meticulously designed to create a luxurious yet practical space that any homeowner would be proud to call their own. Experience this exquisite kitchen masterpiece's perfect harmony of style, functionality, and modern flair.