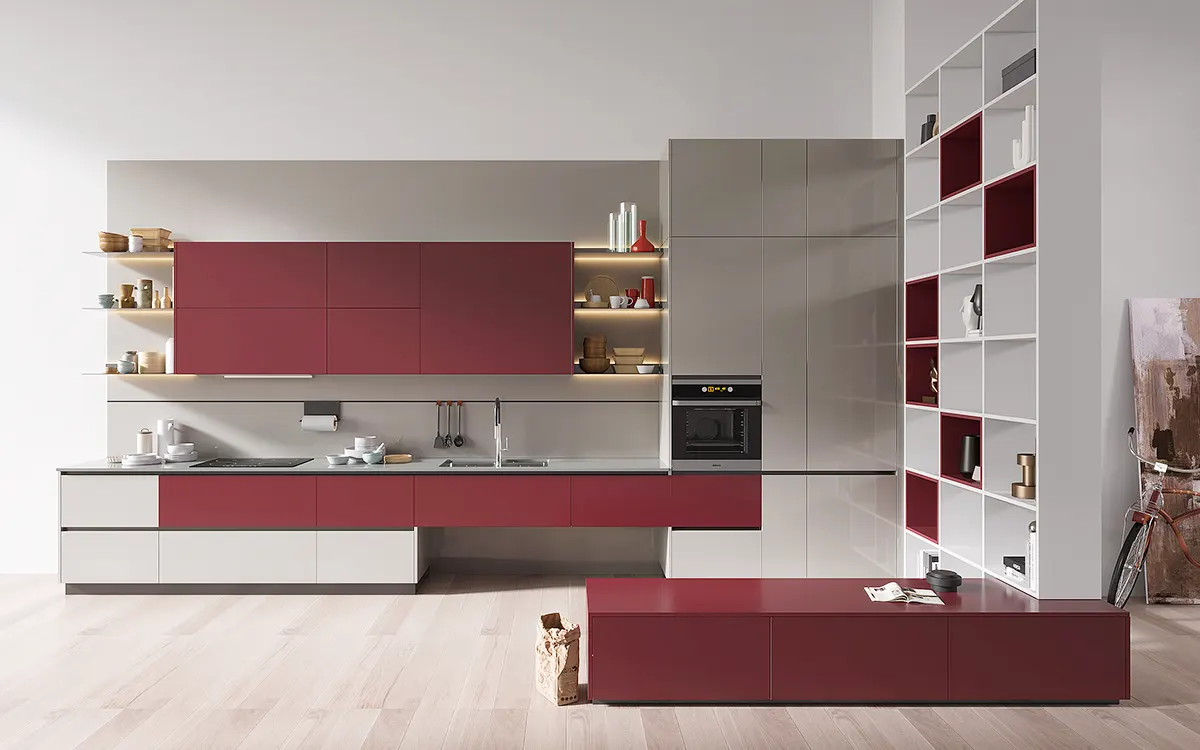 Introducing the stunning grey and red kitchen design, a contemporary masterpiece that seamlessly blends modern style and functionality into one captivating space. This exquisite handle-less design features a striking two-tone color combination that exudes sophistication and elegance, making it the perfect addition to any modern home.
The high gloss light grey and matte dark red lacquer finish cabinet doors create a visually appealing contrast. In contrast, the light grey quartz countertop adds luxury to this already remarkable kitchen. The one-wall layout boasts a variety of storage options, including base cabinets, wall cabinets, high cabinets, and open shelves, ensuring ample space for all your culinary essentials.
One of the standout features of this kitchen design is the warm yellow lighting integrated into the open shelves, which not only illuminates your prized possessions but also adds a cozy ambiance to the space. The open-design partition cabinets fitted in the wall provide additional storage while maintaining an airy, uncluttered feel.
To further enhance the functionality of this remarkable kitchen, a dark red storage bench is attached to the other side of the partition cabinets. This clever addition allows for comfortable seating while keeping the design cohesive and visually striking. The kitchen cabinets, partition cabinets, and bench come together to form a U-shaped layout, maximizing the use of space and creating an inviting atmosphere for cooking and entertaining.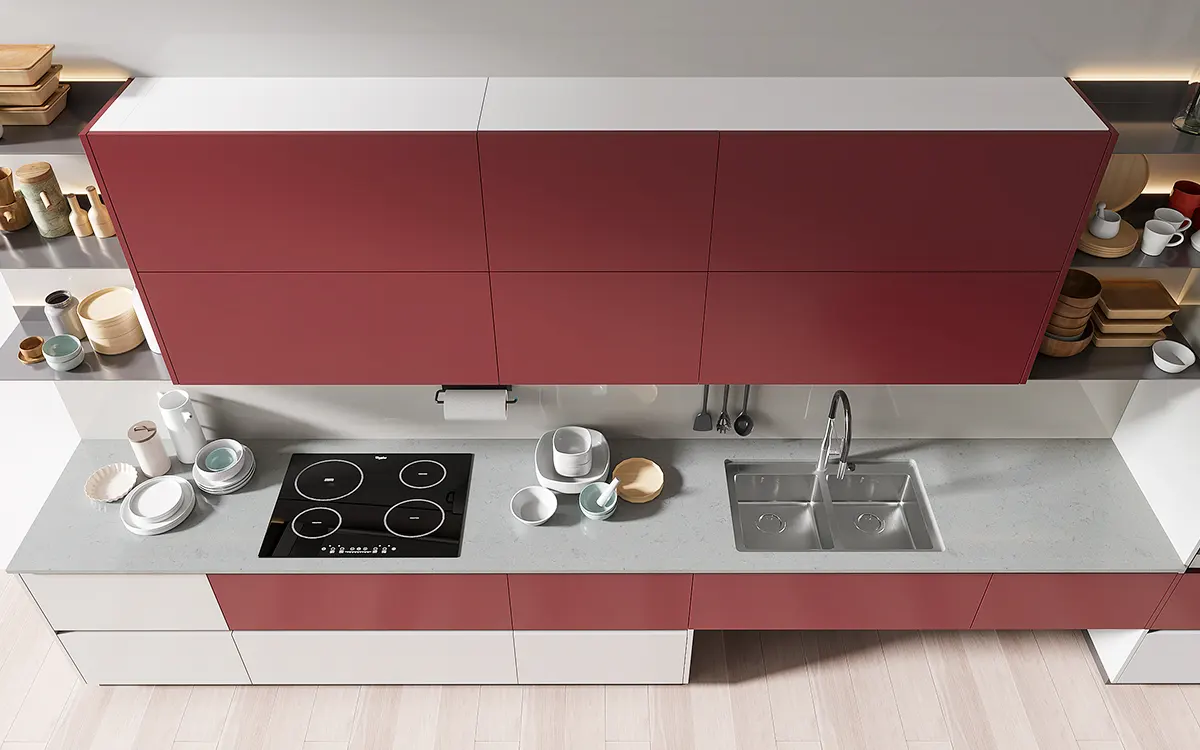 Experience the perfect blend of kitchen style, functionality, and innovation with this kitchen design. This modern kitchen design will impress even the most discerning of homeowners.