Light Grey Kitchen Cabinets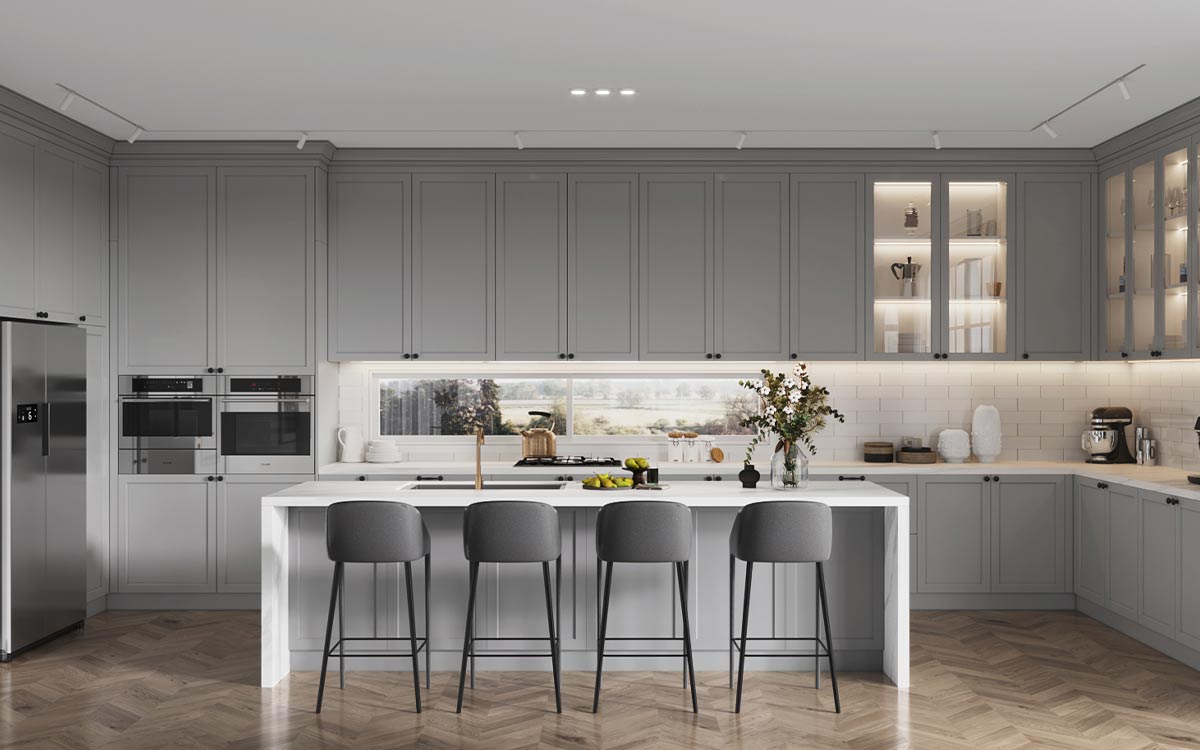 Light grey shaker kitchen cabinets are a great way to give your kitchen an elegant and modern look. With their clean lines, simple design, and neutral colors, these cabinets will bring a sophisticated and timeless feel to your space.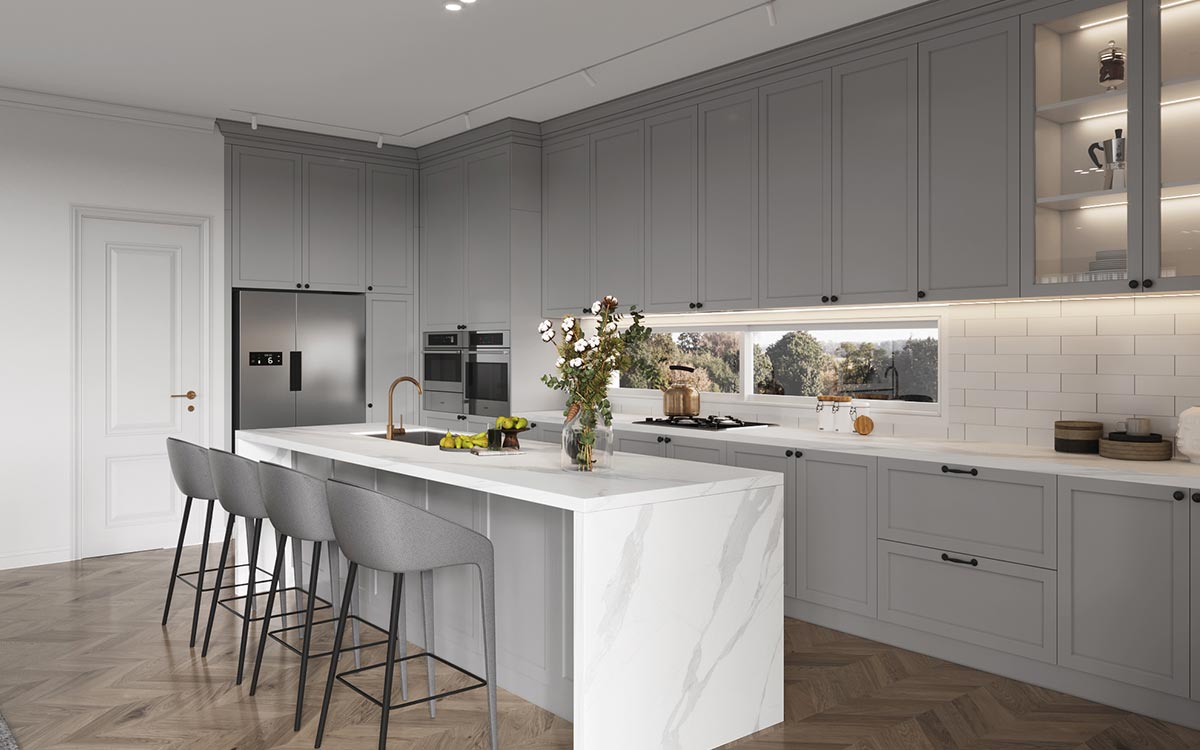 The center kitchen island has a waterfall design marble-like quartz countertop, adding a touch of beauty and luxury to the kitchen. The island features a countertop that extends down to the floor on two sides, creating an elegant and contemporary look.
The light grey kitchen is open-concept in the living room, creating a modern, open, and airy look. It is easier to move around and access items on the shelves.