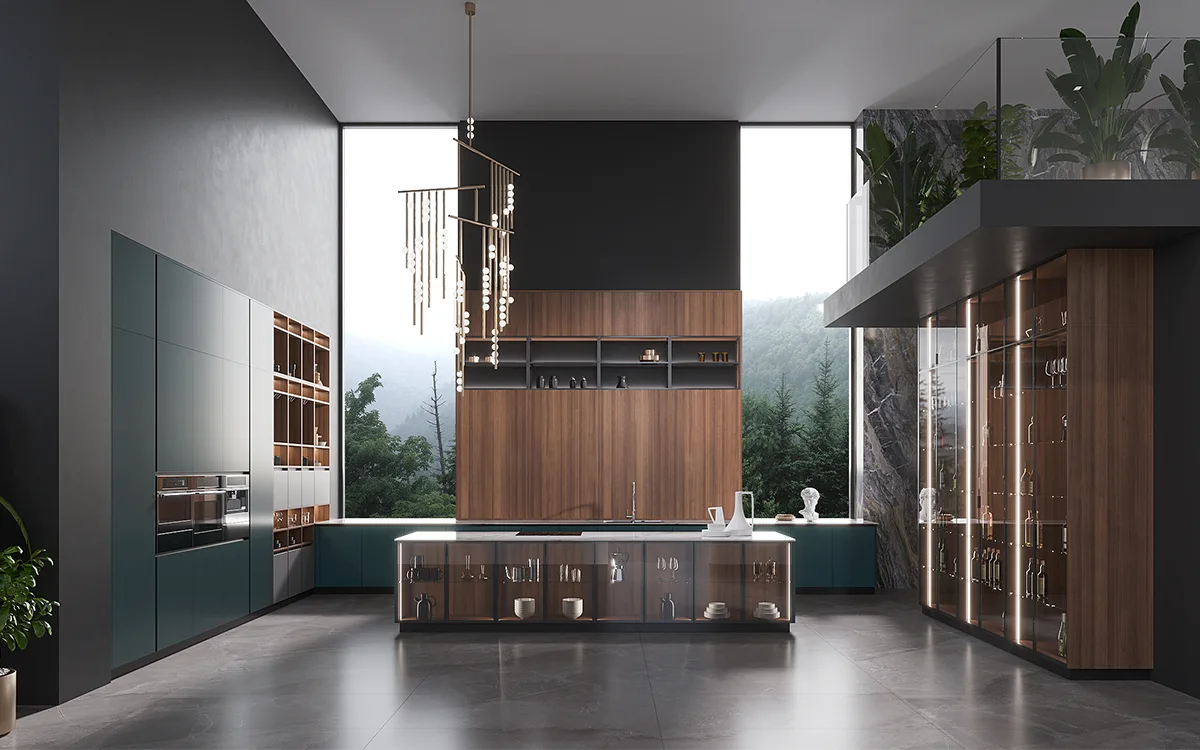 Discover luxury and sophistication with our high-end kitchen cabinets, designed to transform your culinary space into an elegant and contemporary haven. These exquisite cabinets are crafted with state-of-the-art materials and techniques, ensuring a seamless and stylish addition to any modern home. With three walls of high cabinets and double kitchen islands, this large kitchen design offers ample storage space and a striking visual centerpiece for your home.
Featuring a stunning greenish-blue lacquer finish, perfectly complemented by a medium wood tone, these high-end kitchen cabinets create a harmonious balance between warmth and modernity. The handleless design adds a sleek and minimalist touch, enhancing the overall sophistication of your kitchen space.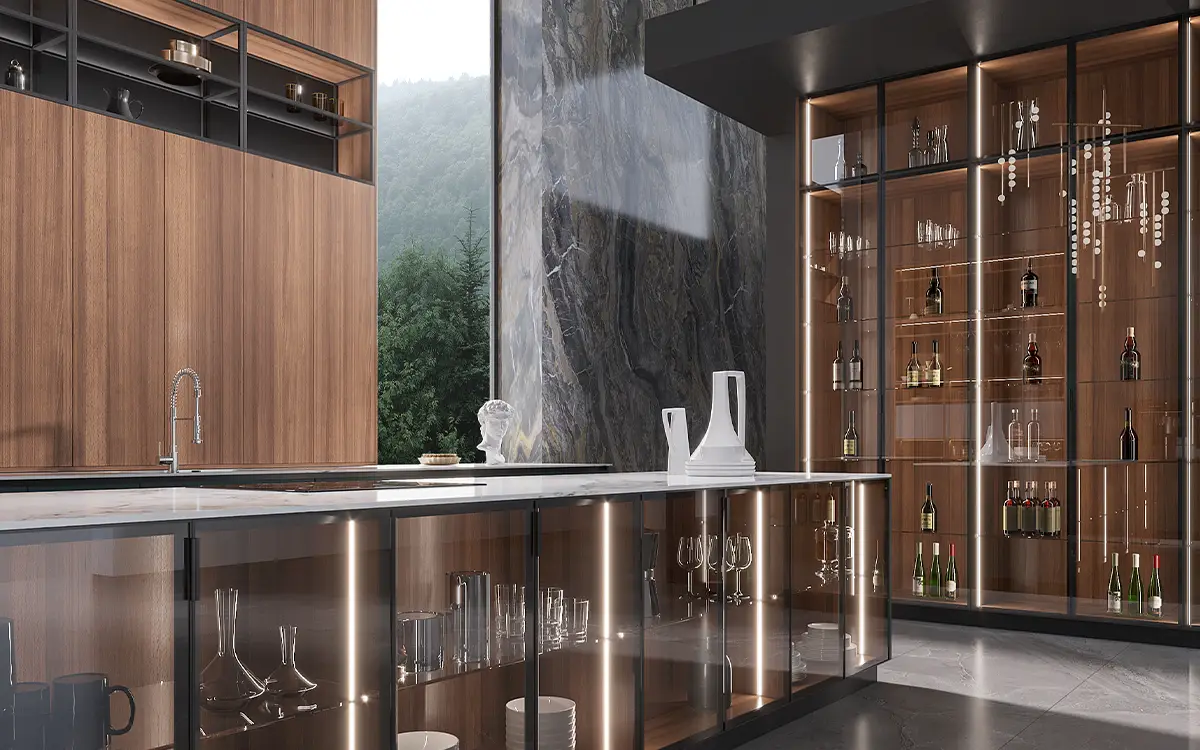 Our high-end kitchen cabinets also boast practical and aesthetically pleasing features, such as open cabinets and glass cabinets with integrated lighting. These elements provide easy access to your most-used items and showcase your beautiful glassware and dinnerware, adding elegance and sophistication to your daily routine.
Tying the entire design together is the exquisite white sintered stone countertop adorned with dramatic grey veins. This luxurious surface offers exceptional durability and performance and adds a refined and polished finish to your high-end kitchen cabinets.
Experience the perfect blend of style, functionality, and luxury with our high-end kitchen cabinets. Elevate your home and create a truly remarkable culinary space to impress your family and guests.