Frameless Kitchen Cabinets
The frameless wood kitchen cabinets are UV lacquer finish with high gloss and smooth doors. The door color looks very gentle, but the doors are durable. The wood grain texture is simple, capable, rational, and charming. This kitchen cabinets design is a color combination of glossy beige white and slightly darker natural wood tone, bringing a bright and welcoming kitchen space.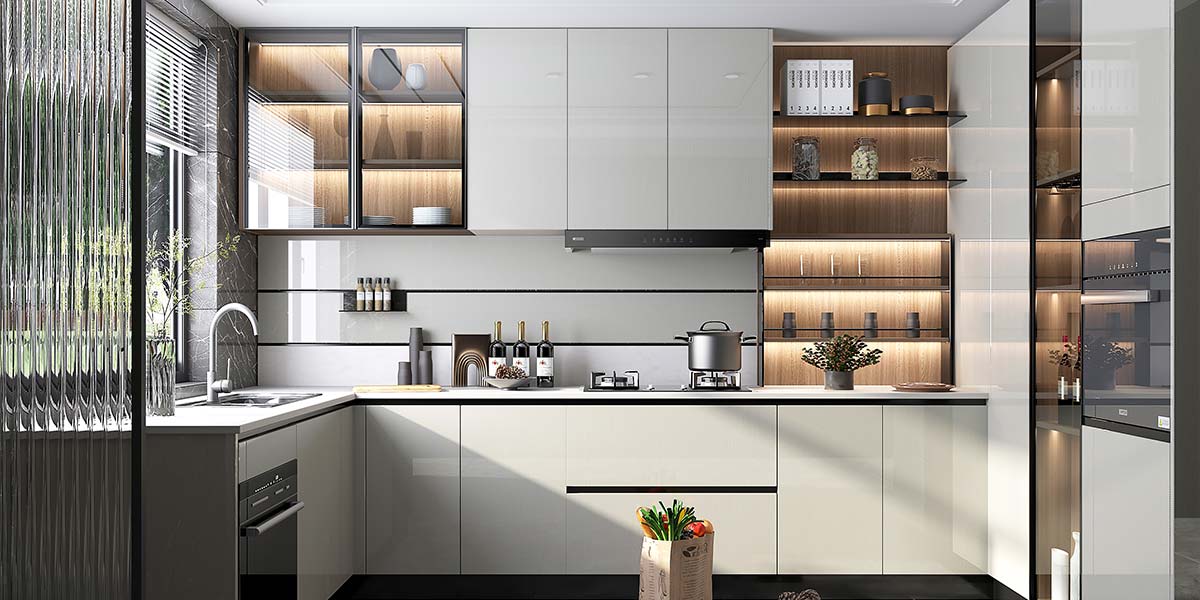 Away from the complicated decoration, this kitchen is in one wall layout, which suits apartments, hotels, and office kitchens. If the kitchen has more space, it can also be customized into a U-shaped kitchen.