Introducing the perfect blend of form and functionality with our stunning industrial kitchen design. This open-plan parallel kitchen layout seamlessly combines contemporary style with practicality, making it the ideal choice for those who value aesthetics and efficiency in a home.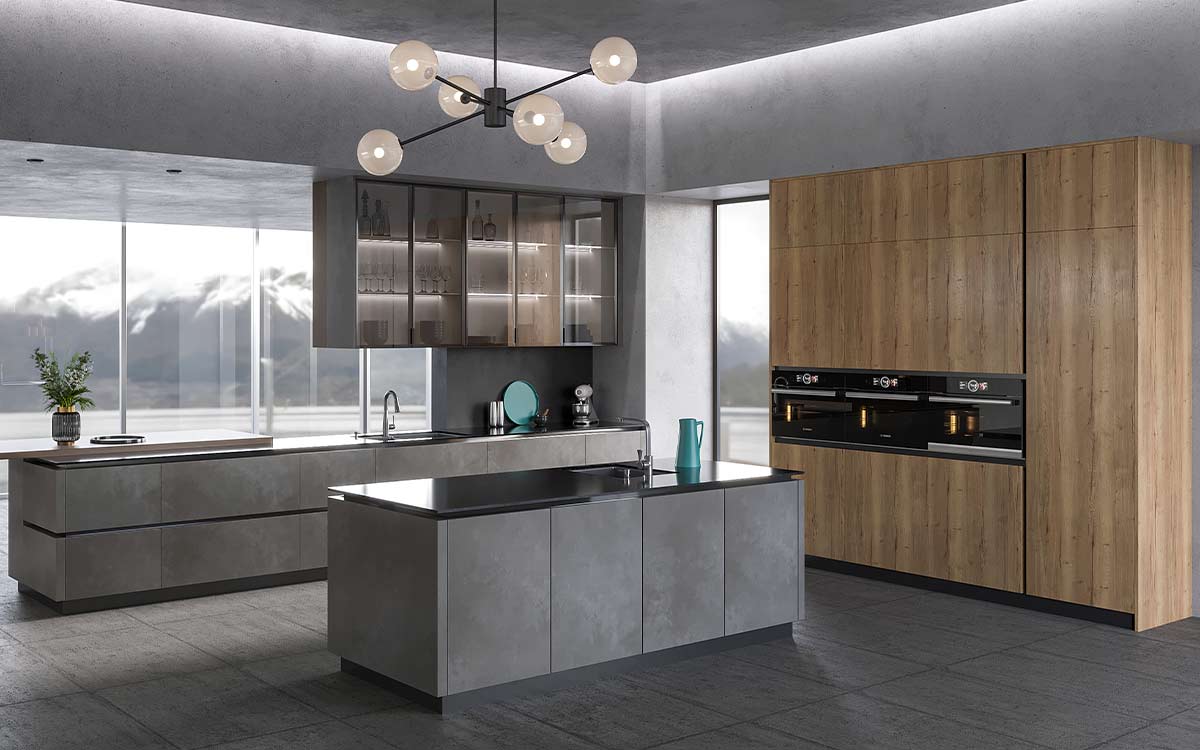 Our industrial kitchen design features a sleek and sophisticated combination of base and wall cabinets on one side and a multifunctional kitchen island and high cabinets built into the wall on the other side. The base and island cabinets are crafted with a striking grey stone effect UV lacquer finish, providing durability and a modern touch to your kitchen space.
The black quartz countertop offers a chic contrast against the grey stone effect cabinets, creating a visually striking yet harmonious balance. The front side of the wall cabinets boasts light grey tone glass doors, complementing the overall design and providing a touch of elegance.
These cabinets also have inserted lighting, making it a breeze to find what you need, even in low-light conditions. On the back side, the open wood shelves offer additional storage and display options contributing to the industrial aesthetic.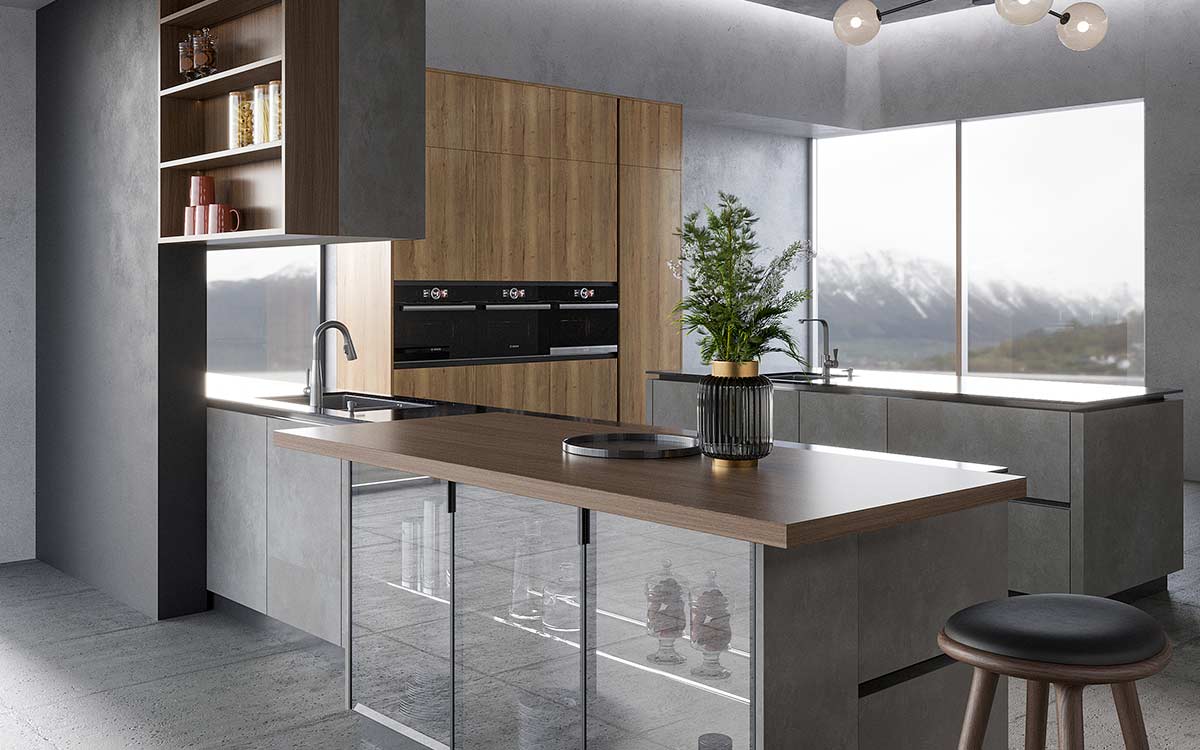 For added versatility, our industrial kitchen design also includes a wood laminate countertop over hanging on a higher level on one side of the base cabinets' countertop. It can be used as a dining table and allows you to make the most of your kitchen space, whether entertaining guests or enjoying an informal meal in the morning or afternoon.
Experience the perfect mix of style and functionality with our innovative industrial kitchen design – a modern and stylish choice for your home.