This minimalist design apartment radiates a serene, almost poetic calm in the city's heart. Every corner of this urban sanctuary is drenched in pure matte white, wood tones, and light clay tones, all meticulously synchronized to create a soothing ambiance. The custom-made cabinetry, a masterpiece of craftsmanship, is most notable for its handleless design, indicating a preference for sleek simplicity.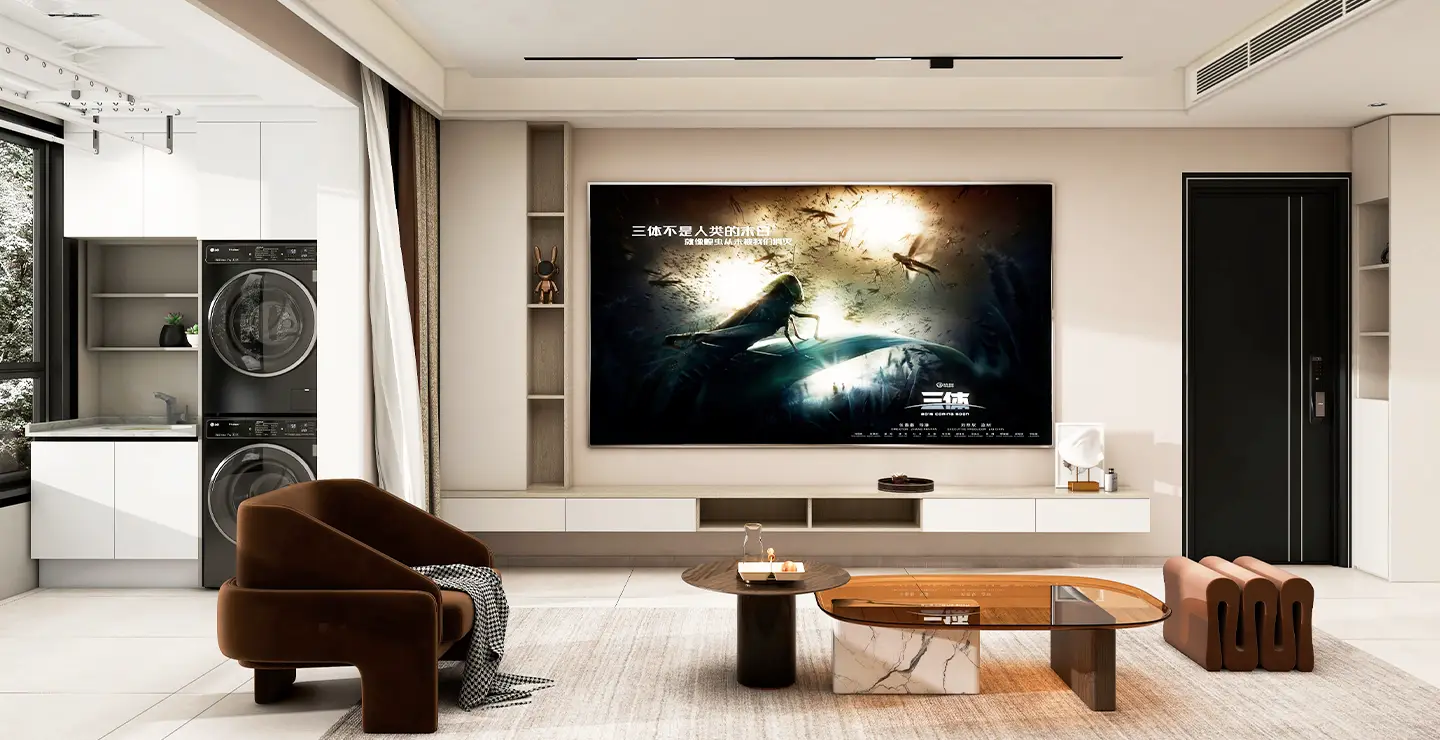 The living room seamlessly transitions into the balcony, revealing an open, unrestricted design. Here, the matte white cabinets are as aesthetically pleasing as they are practical, housing the washer and dryer. The wall-mounted TV cabinets trace an elegant L-shape in matte white and light grey, a design choice that harmonizes with the overall theme.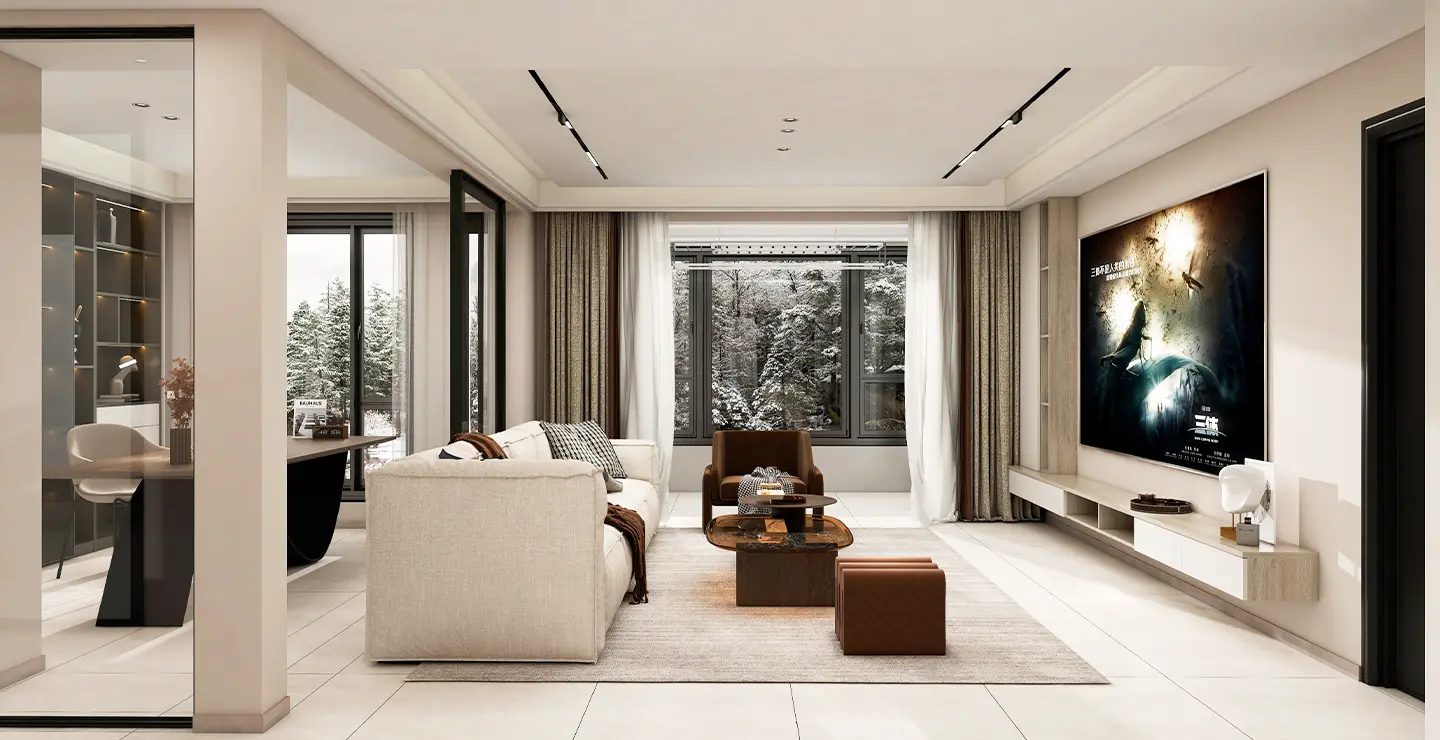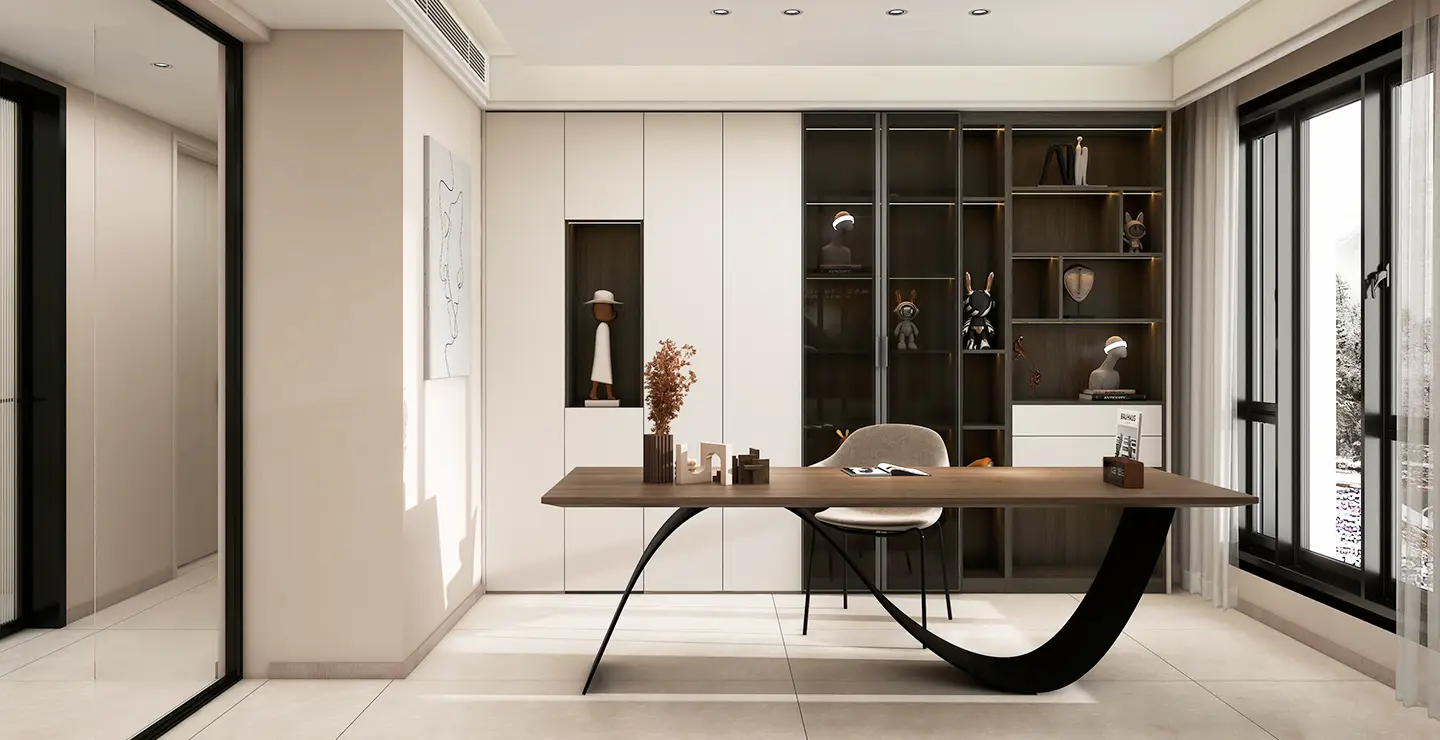 A dedicated home office features fitted white and dark wood cabinets, complemented by a large contemporary dark wood desk, a testament to the apartment's thoughtful design and functionality.
The kitchen, albeit small, is efficiently planned in a U-shape, fitted with light wood cabinets that augment the cozy feel of the space. Just outside the kitchen, a small island with an attached dining table is a testament to the apartment's smart use of space. The island, adorned in a light clay tone, features a matte black sink and tap, adding a touch of modernity. The attached table, also in clay tone, floats effortlessly, reinforcing the apartment's minimalist vibe.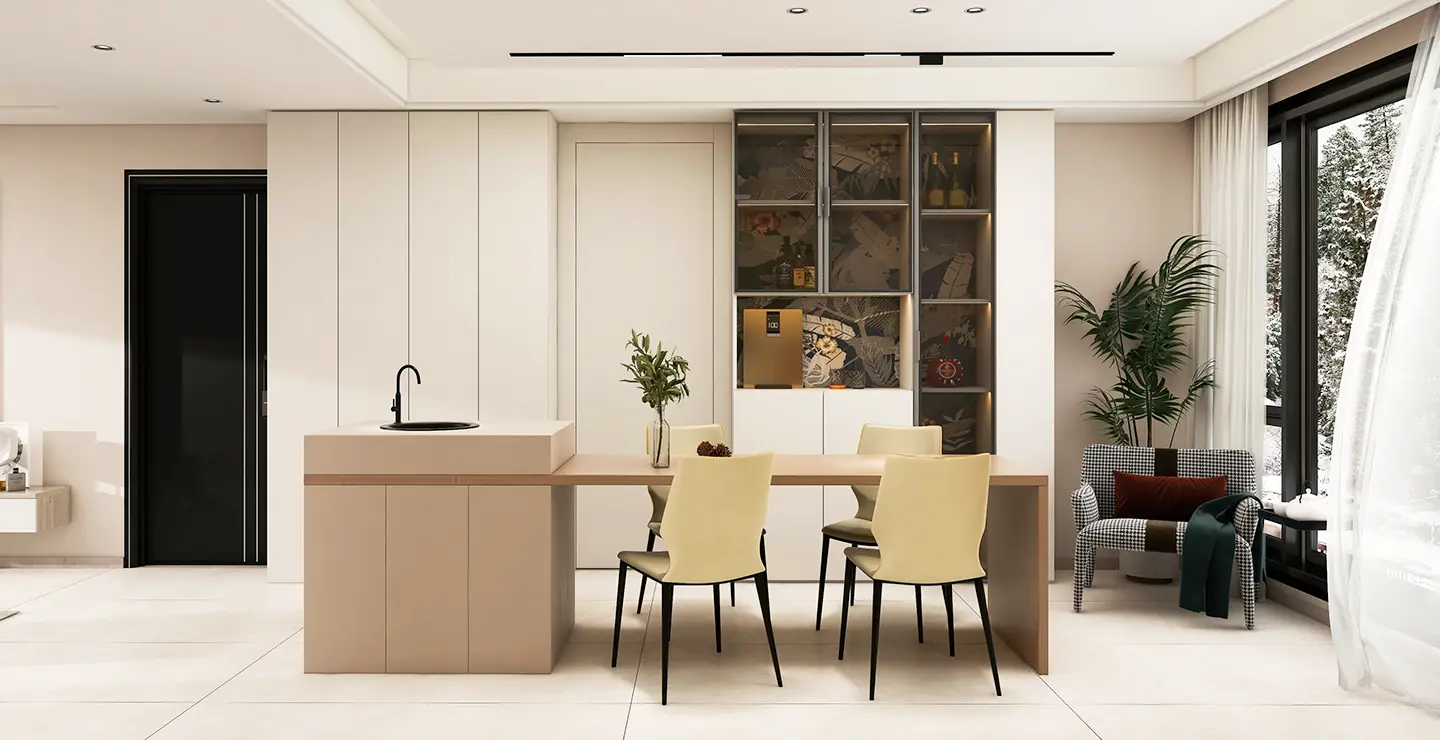 Retreating into the bedroom, the all-white, fitted wardrobes evoke a sense of tranquillity. The nightstands and desks, a white and light wood blend, further enhance the serene atmosphere. Amidst the chaos of urban living, this apartment offers a serene and uncomplicated sanctuary with its minimalist design.