Minimalist Kitchen Design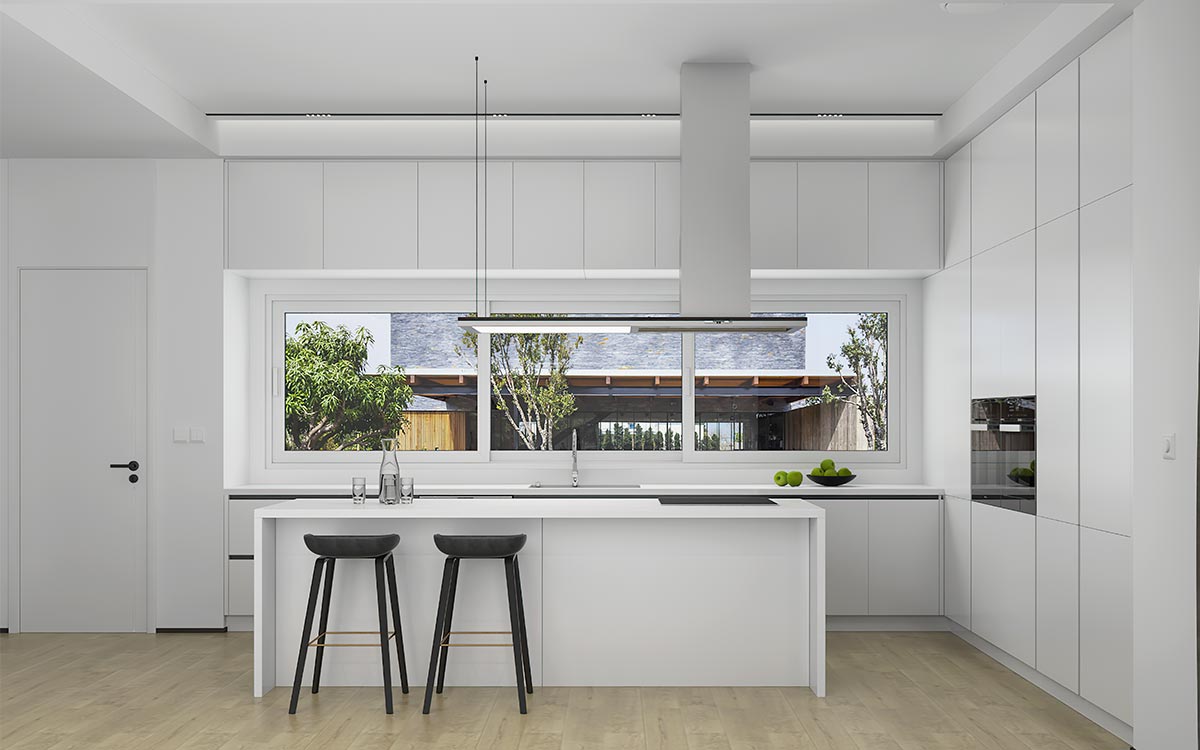 No color like white can convey minimalism so easily. Minimalist kitchen design in white makes people feel clean and simple. The cabinets, island, wall, and even the interior door are all white, using white as a unifying kitchen style.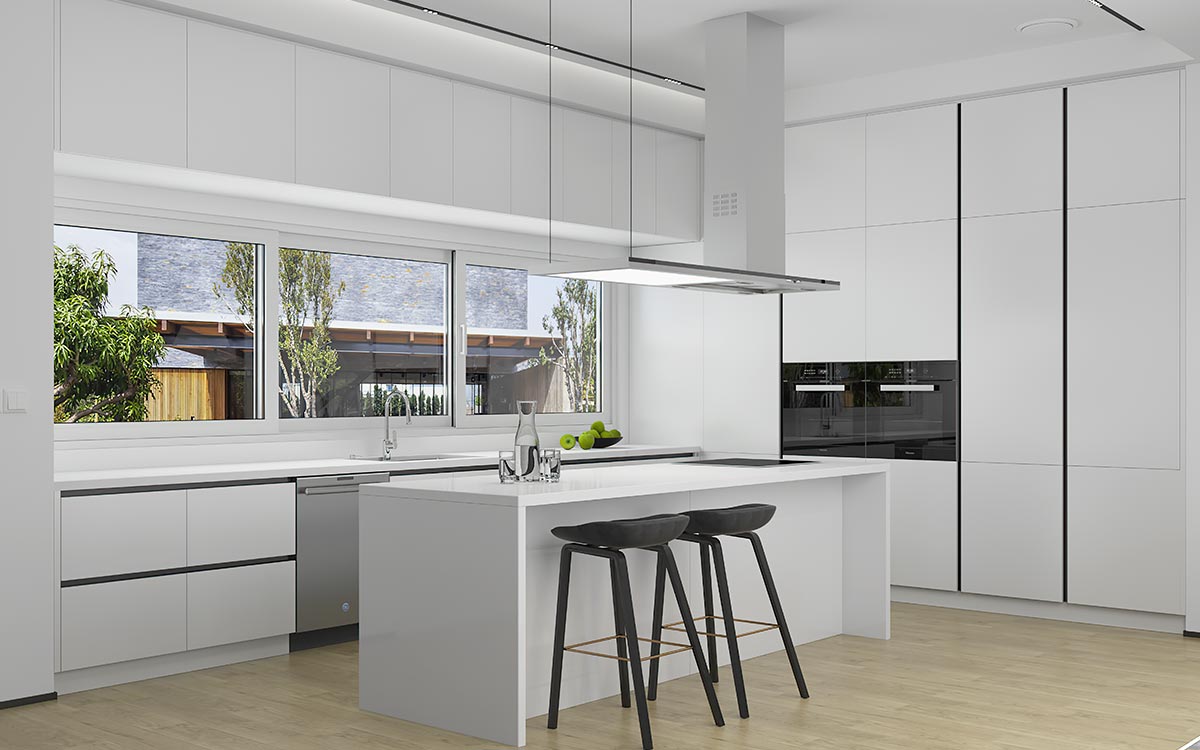 And the kitchen appliances, J-pull handles, and bar stools are in black. The contrast color design adds a sleek and contemporary feel. The kitchen furniture used in the room also plays an important part in the kitchen style. The minimalist kitchen stools well match the white island and create a modern, unified look.