Minimalist Wardrobe Design
Introducing our modern minimalist wardrobe design, seamless integration of style and functionality. This built-in wall unit is exquisitely finished in an off-white matte lacquer, offering an understated yet elegant aesthetic. The wardrobe boasts six hinged doors, lacquered to perfection, and two grey-toned glass doors that add a touch of sophistication to your space.
The wardrobe frame is beautifully contrasted in a matte black lacquer finish, seamlessly complementing the solid black minimal bar pulls on the doors. These design elements create a compelling visual narrative, embodying the essence of modern minimalism.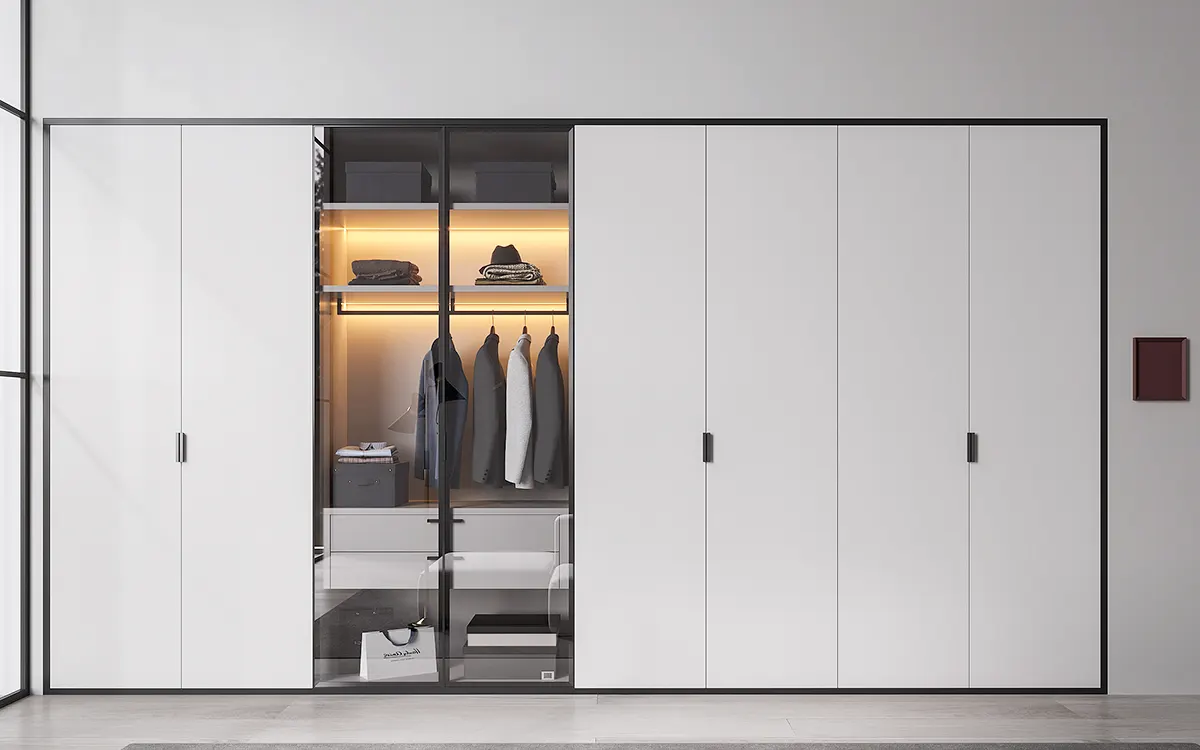 Smartly Partitioned Wardrobe
But this wardrobe is not just about looks. A thoughtful yellow lighting system is integrated into the glass doors, casting a warm and inviting glow that enhances visibility while adding an ambient touch to your room. The wardrobe's interior is smartly partitioned, offering dedicated spaces for all your storage needs.
It includes distinct areas for folding clothes and hanging garments, ensuring your outfits remain wrinkle-free and easy to access. For smaller items, such as underwear, convenient drawers are included, making organization effortless.
Experience the perfect blend of design and practicality with our modern minimalist wardrobe design, a stylish solution for all your storage needs.