Introducing our modern floating vanity, the epitome of sophistication and space optimization. This sleek, wall-mounted bathroom fixture hovers above the floor, offering a minimalistic and contemporary appeal to any bathroom space.

Crafted from high-quality wood and featuring a subtle light grey textured melamine finish, this vanity brings a touch of elegance and modernity to your interior. The countertop, a stunning black sintered stone adorned with intricate grey veins, adds a luxurious touch to the design.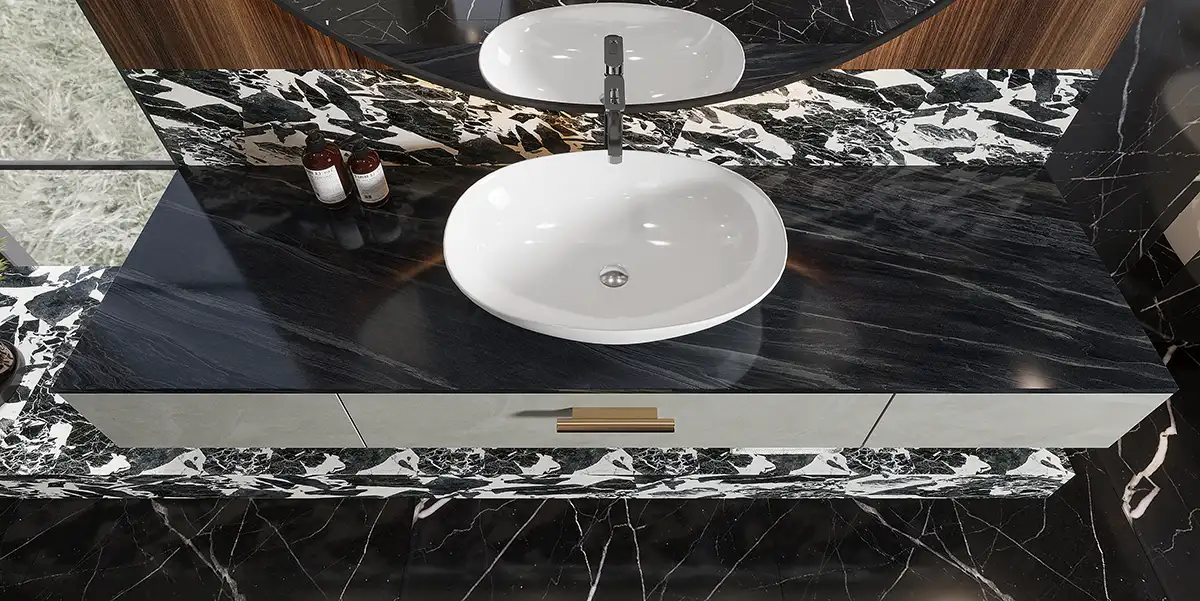 The vanity has a streamlined vessel sink, exuding a modern and sophisticated vibe. For storage, it boasts a symmetrical design with three drawers. The middle drawer features a stylish brass bar pull, while the other two offer a clean look with their handleless design. These drawers provide ample storage space, keeping your bathroom essentials organized and within reach.

Paired with a large, wall-mounted mirror, this vanity set enhances the perception of space, reflecting light beautifully throughout the room. The modern faucet fixtures complete the look, merging functionality with high-end design.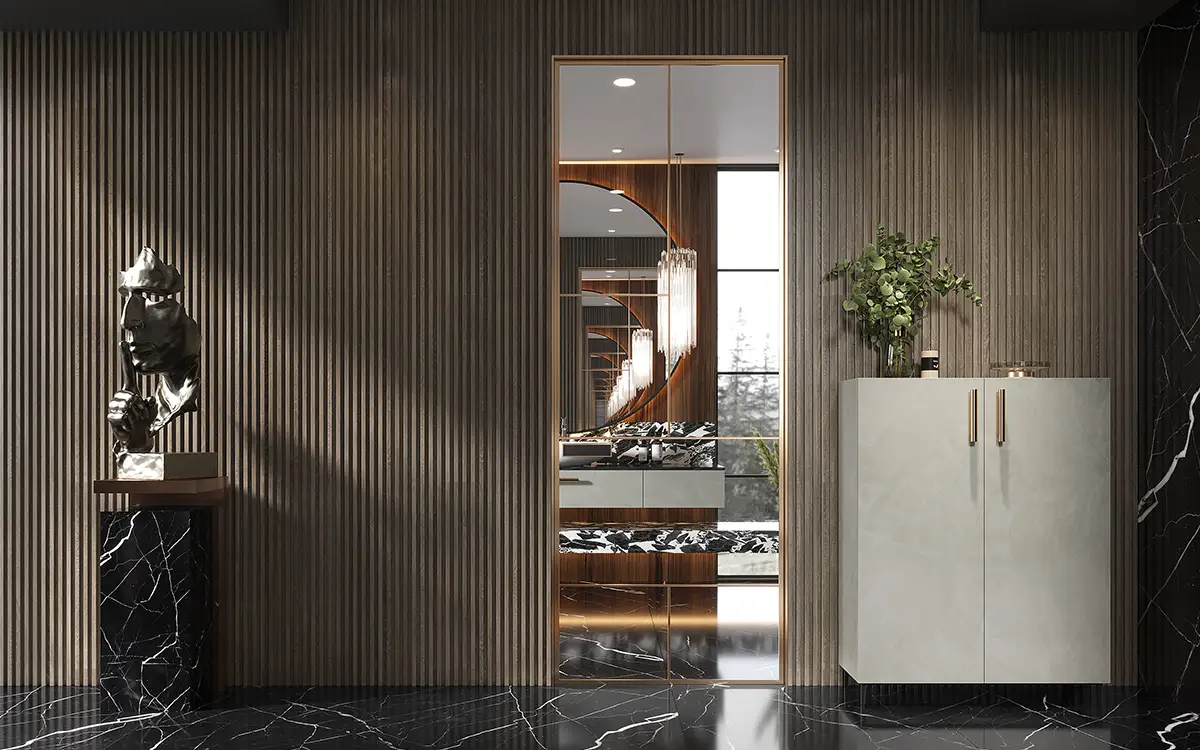 Our modern floating vanity offers a superior aesthetic and stands as a testament to innovative design, transforming your bathroom into a relaxing oasis. Elevate your bathroom décor with this stunning piece, blending practicality with an undeniable flair for design.