Modern Large Apartment Design
Introducing our luxury custom joinery for this modern large apartment design, meticulously designed to blend seamlessly with modern and minimalist interiors. This bespoke, built-in joinery solution brings sophistication and functionality into your living space.
Living Room and Home Office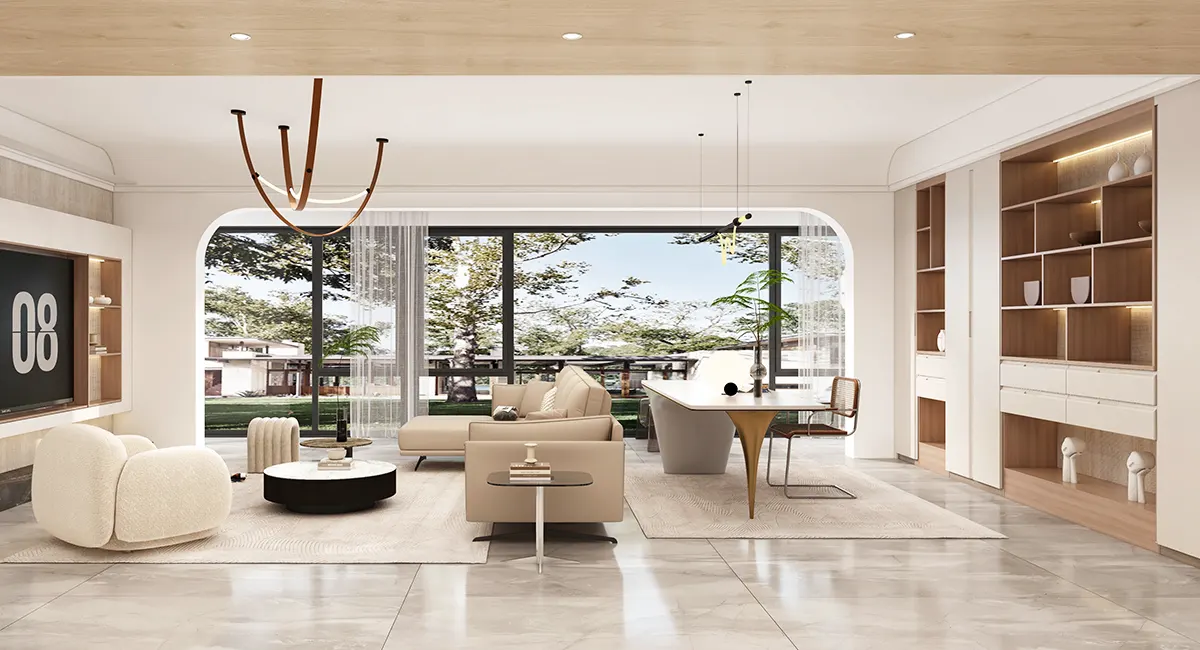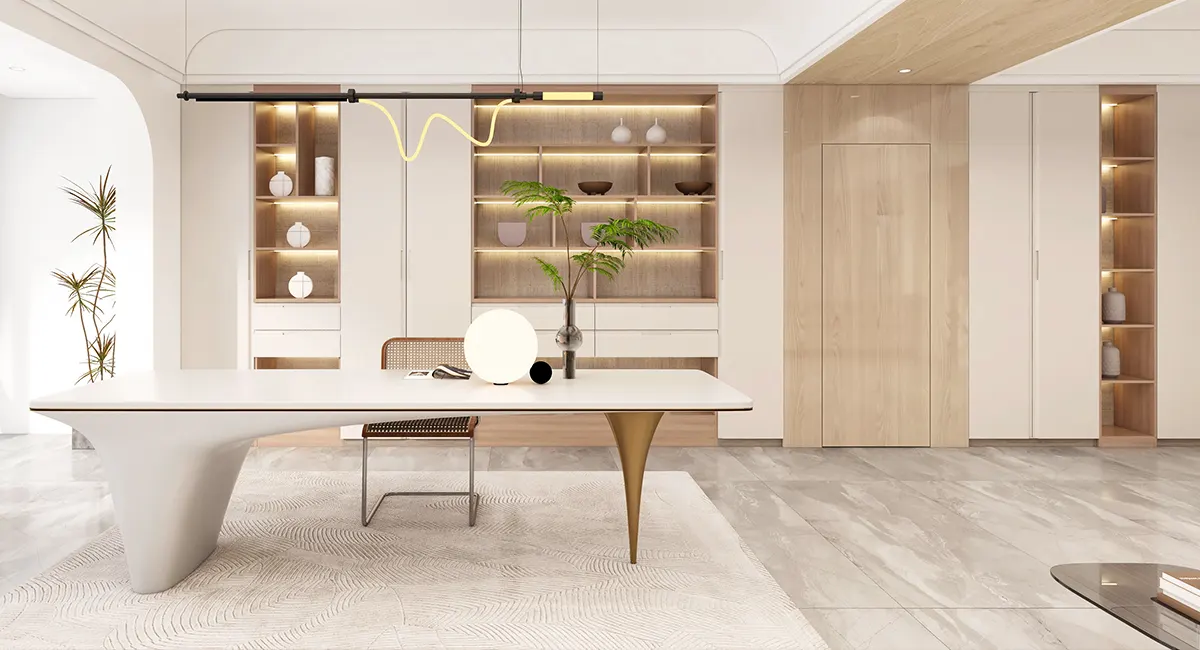 Our joinery predominantly features cabinetry in serene matte white and light wood tones, creating a tranquil ambiance that radiates through every room. The cabinets are thoughtfully equipped with warm LED lights, enhancing visibility and adding a cozy touch to your surroundings.
Dry Kitchen with Breakfast Bar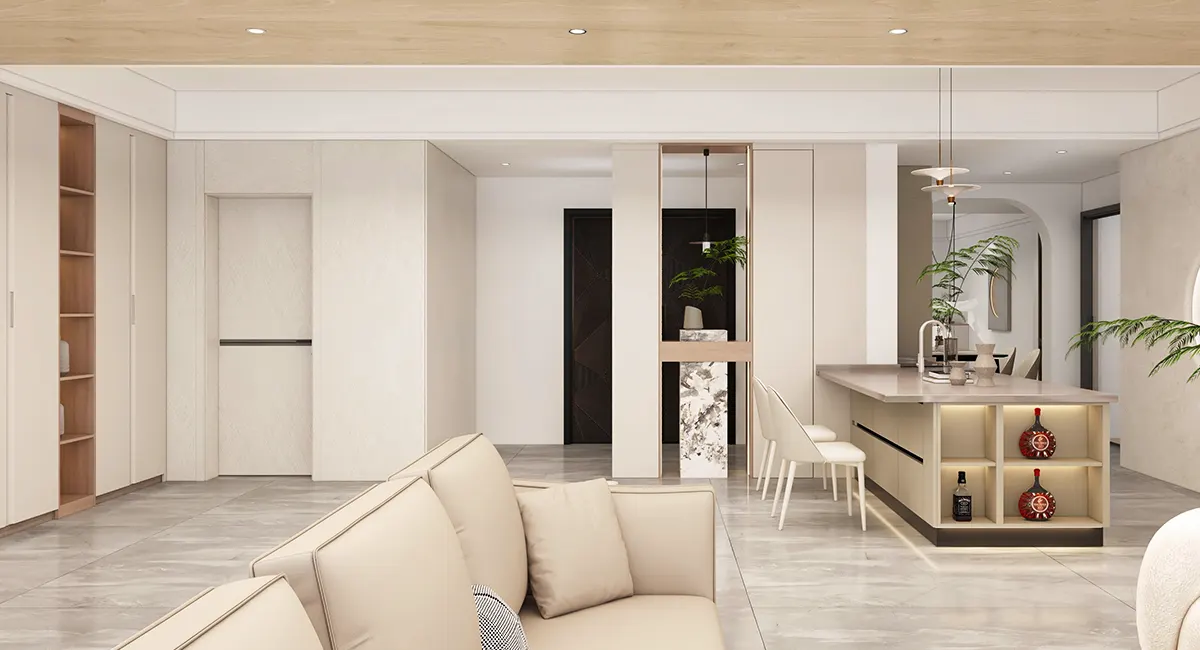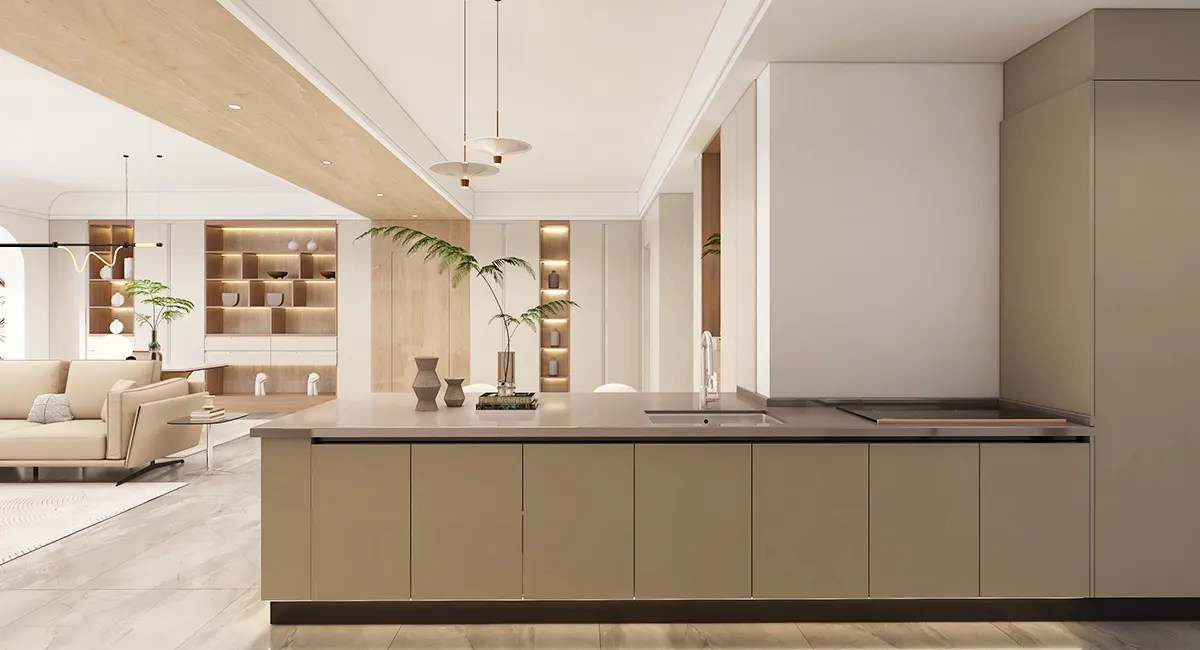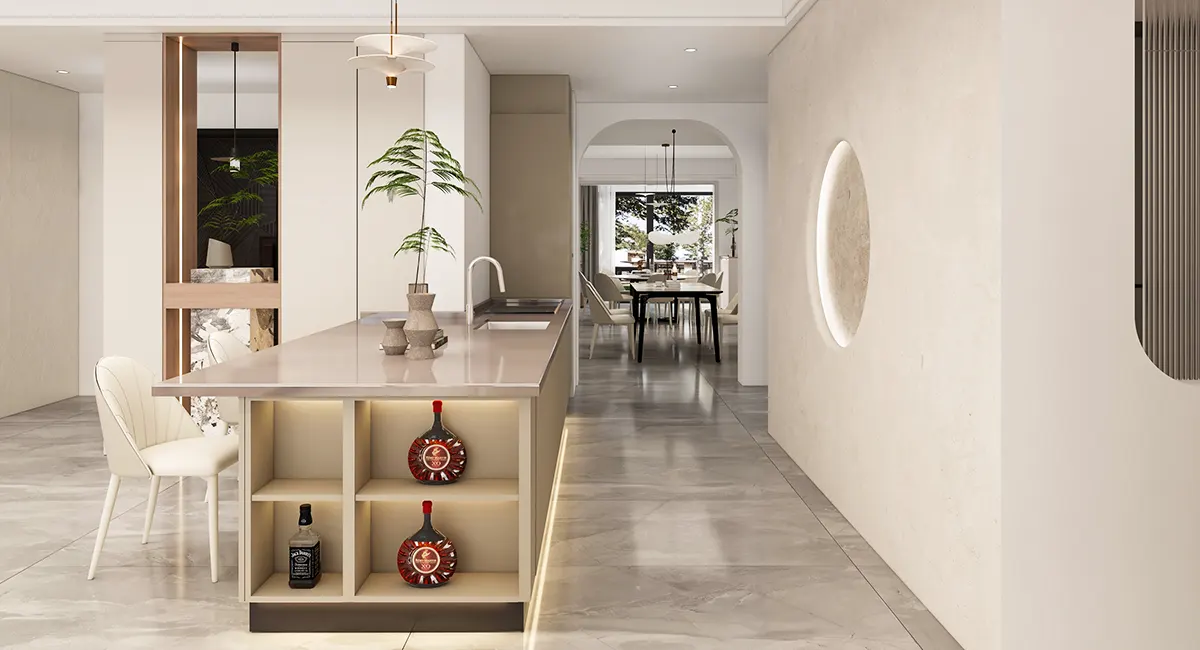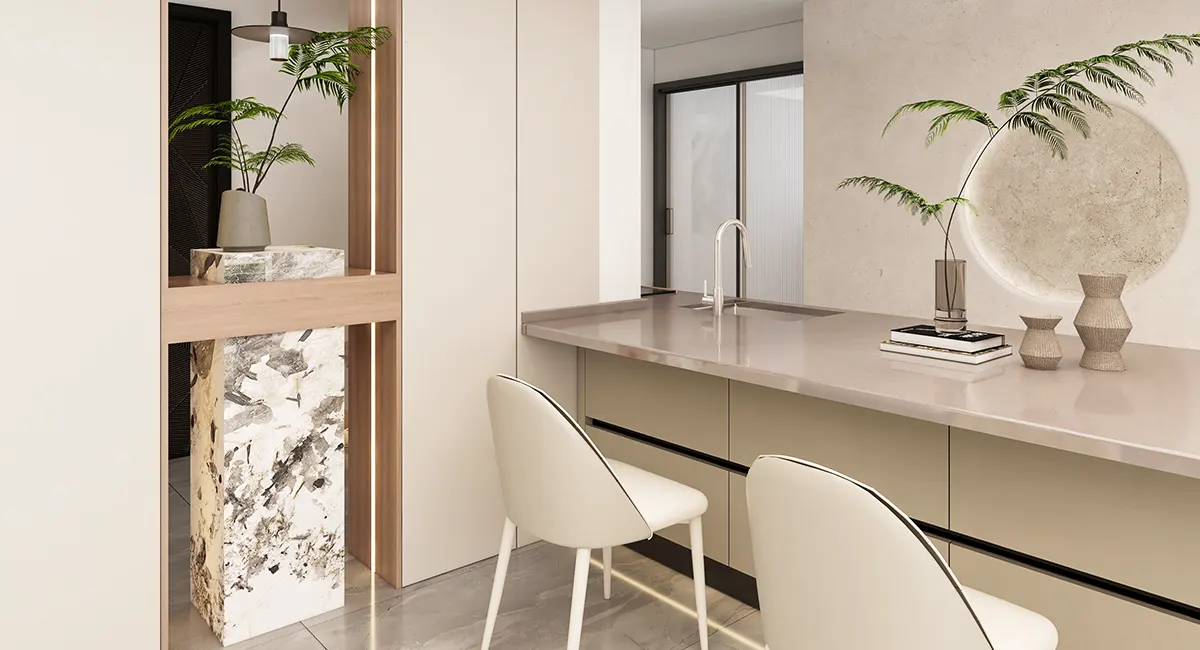 Wet Kitchen
Witness the finesse of our kitchen cabinets and selected wardrobes, finished in an exquisite eggshell white lacquer. This finish imparts a subtle sheen and smooth texture, lending an opulent feel to your storage spaces.
With an emphasis on streamlined aesthetics, our joinery is either handleless or equipped with integrated handles. This design element enhances the minimalist appeal and ensures ease of use.
Dining Room for Large Family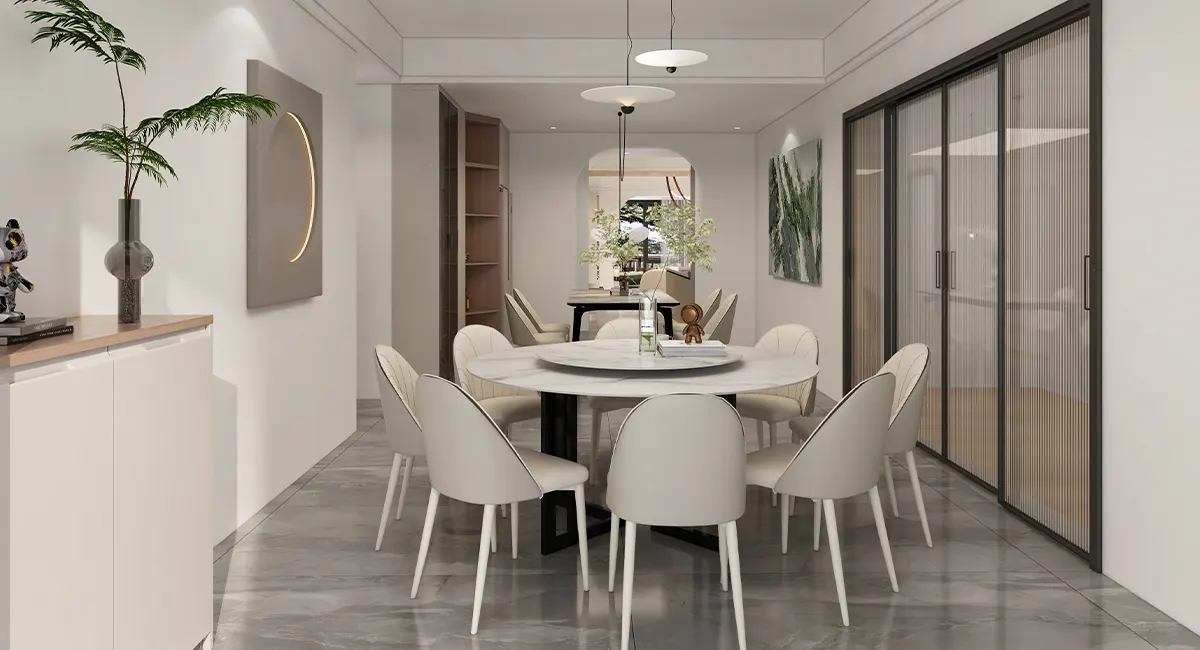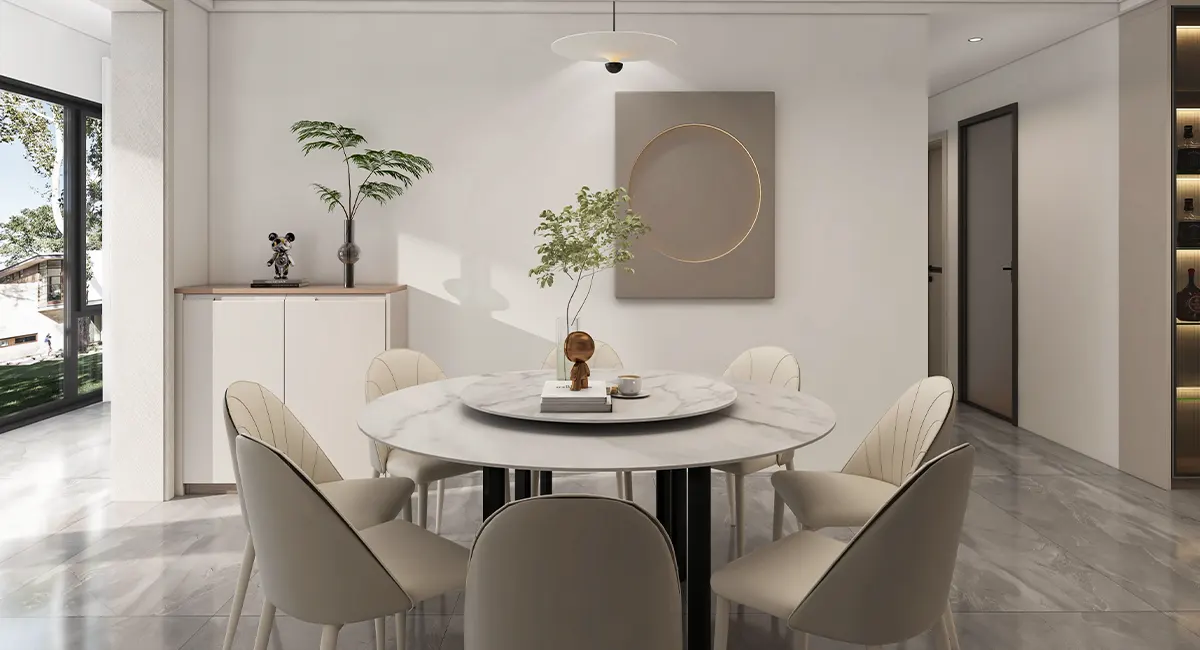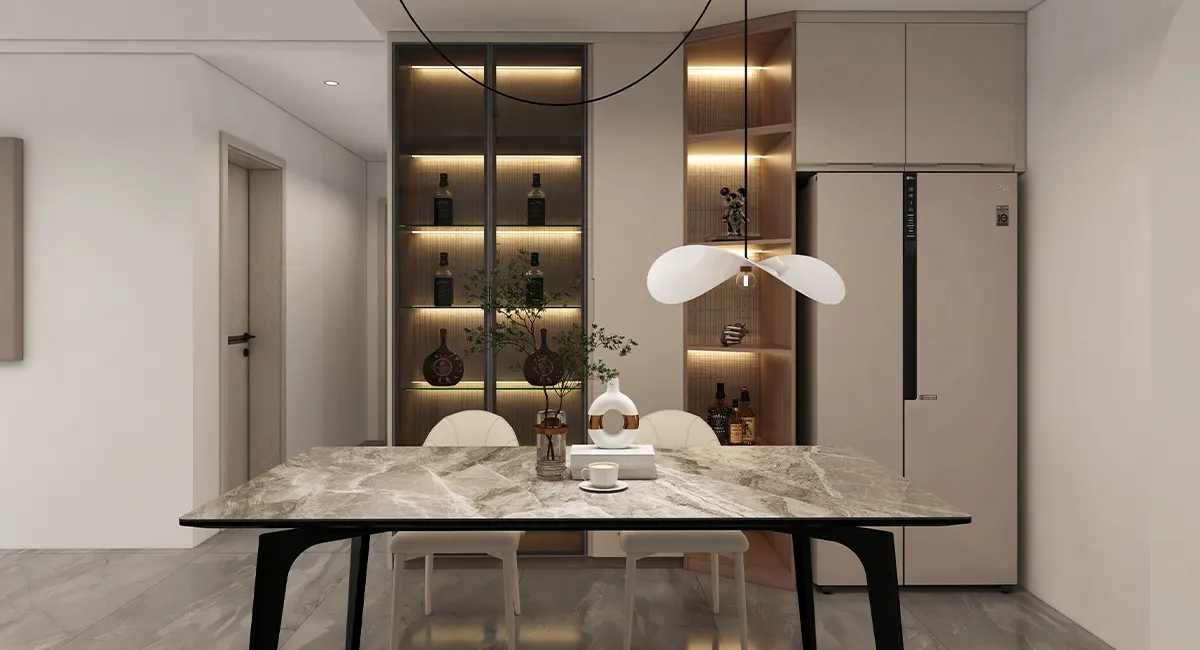 The Bedrooms
Indulge in the ideal blend of elegance and functionality with our bespoke carpentry services. Whether it's your kitchen, bedroom, or living area, our joinery transforms each corner into a modern, minimalist haven, exuding class and harmony in every detail.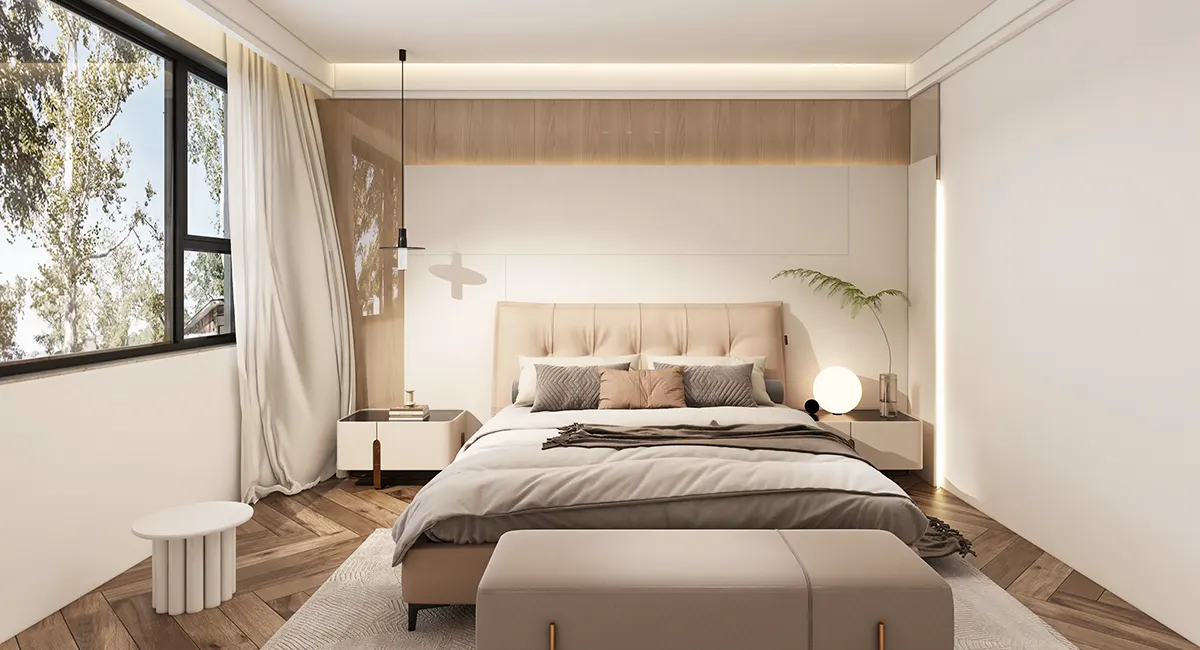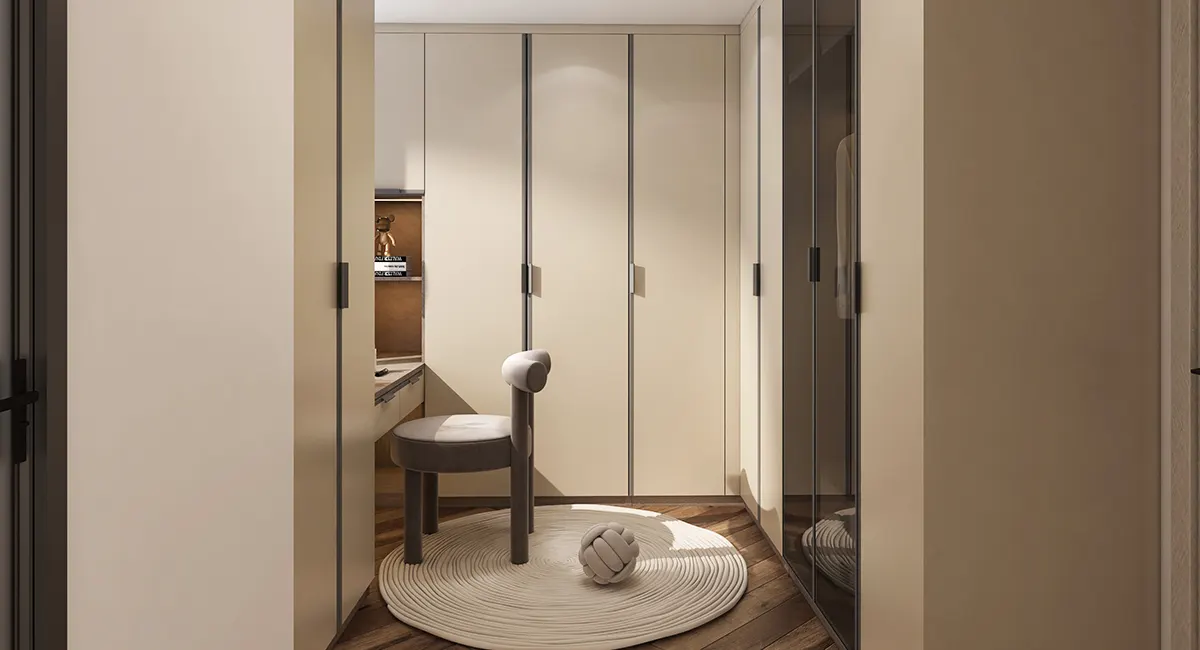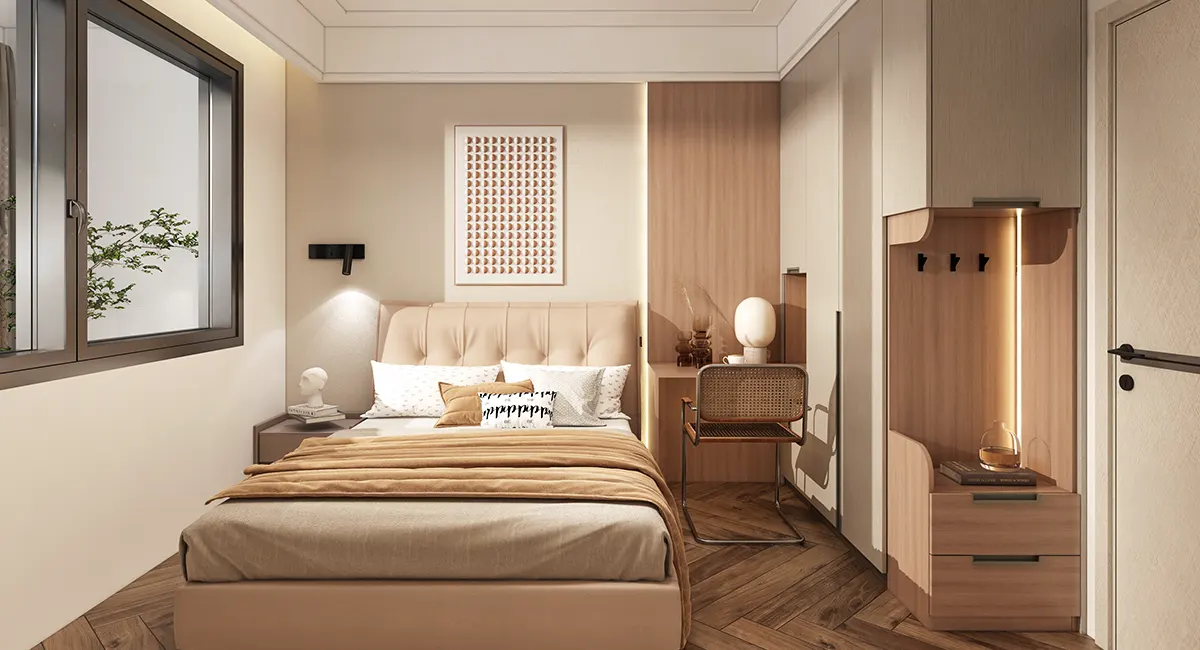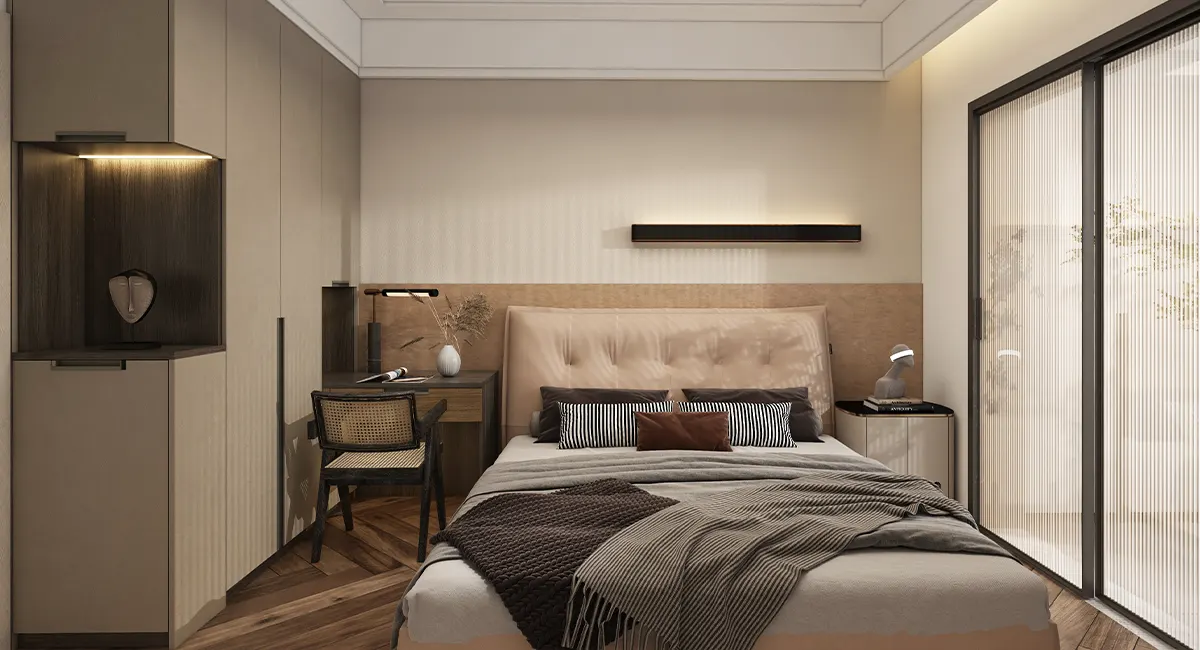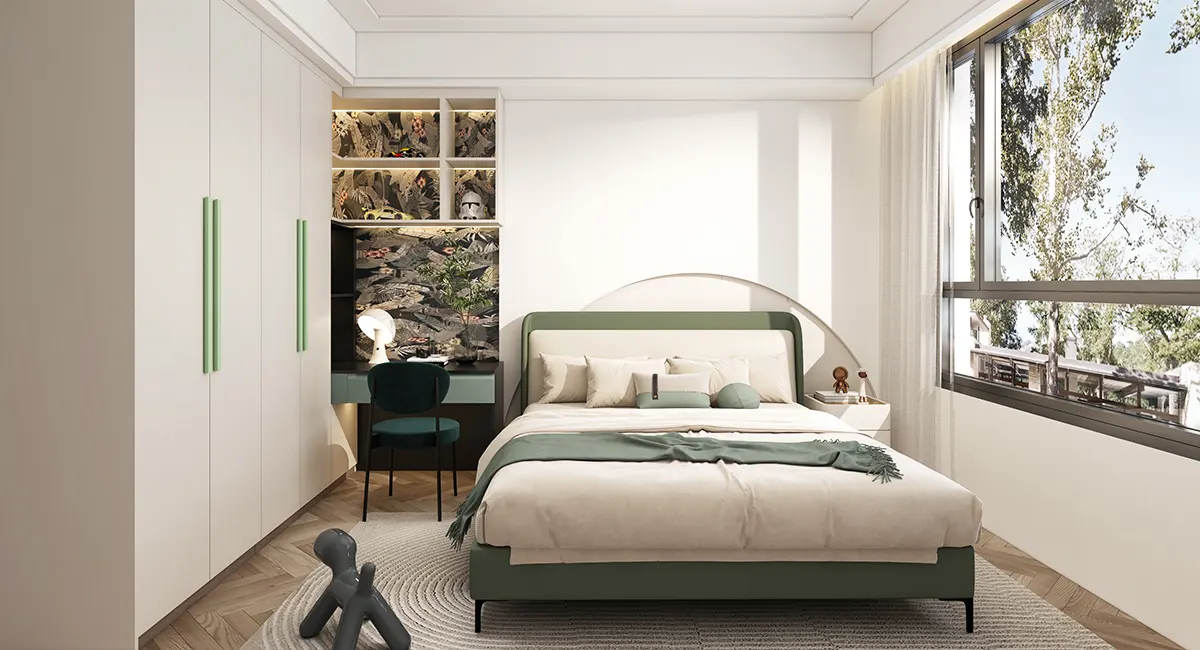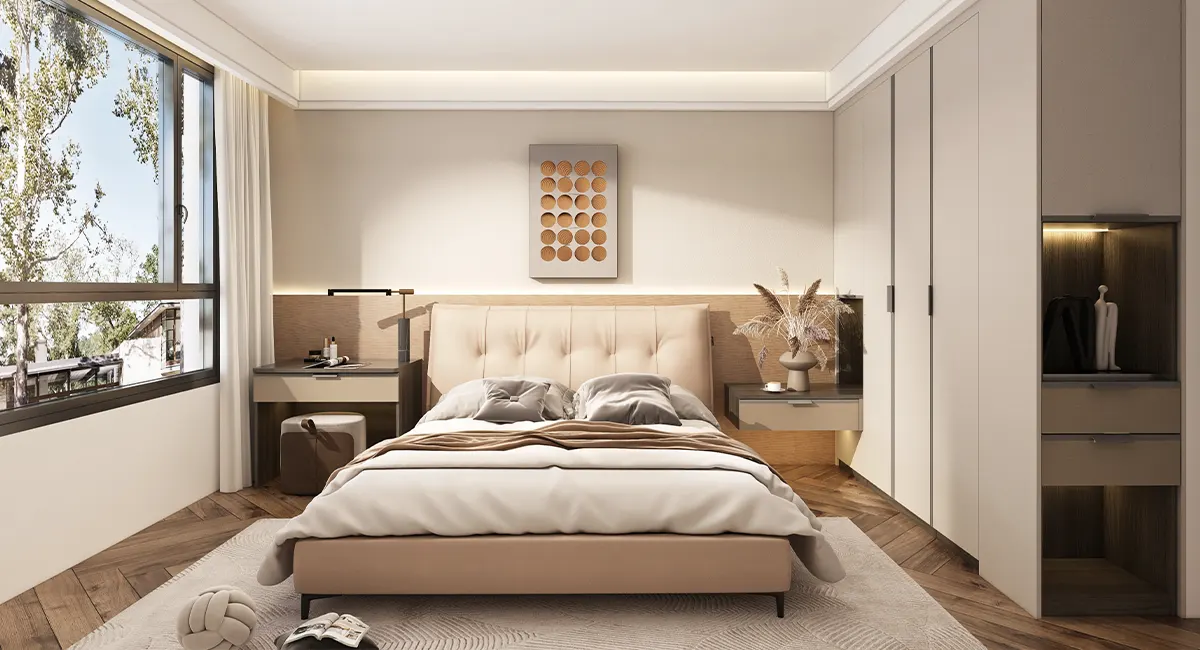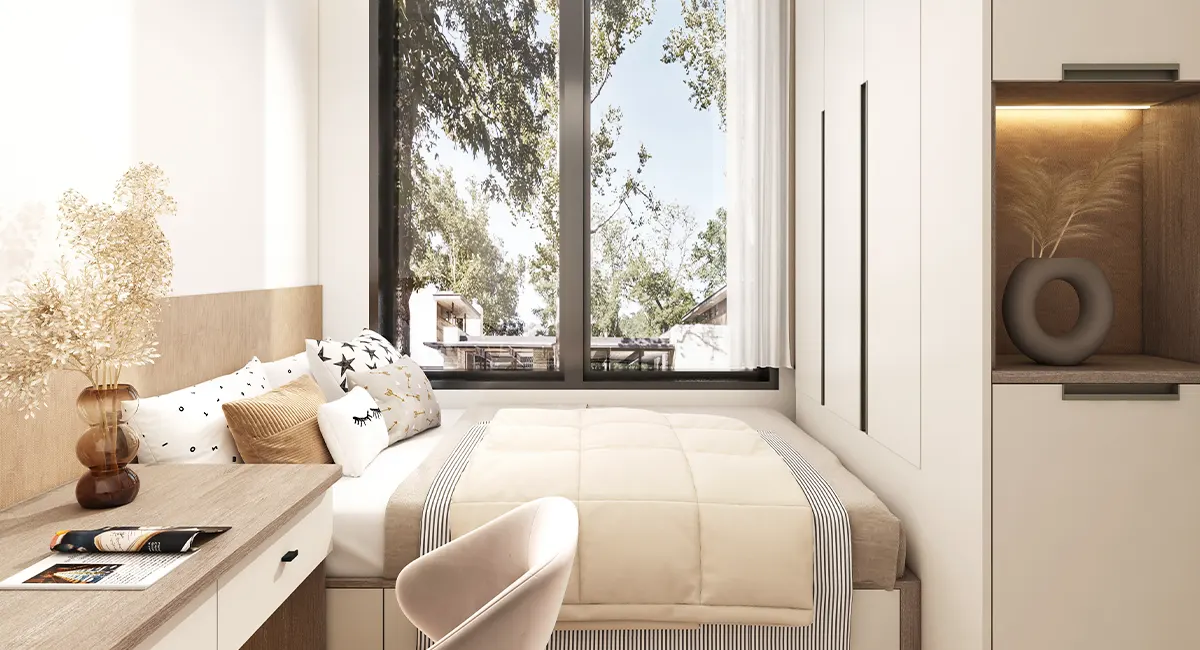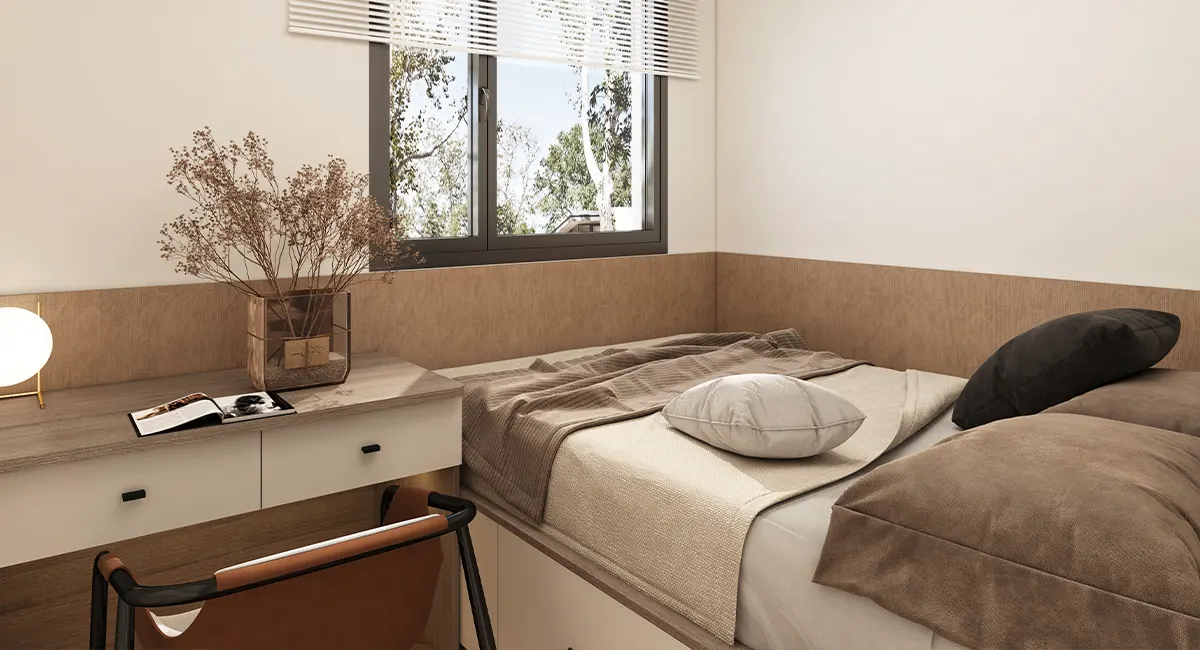 Having full-house custom joinery can bring many advantages, including:
Personalized Design:

 Custom joinery allows homeowners to design their spaces according to their unique style and preferences. Pre-made designs or sizes do not restrict you.

Efficient Use of Space:

 Custom joinery is designed to fit your space perfectly, ensuring no area is wasted. This particularly benefits apartments or homes with unusual layouts or limited space.

Quality and Durability:

 Custom joinery is typically built with high-quality materials and superior craftsmanship. This ensures that the furniture is durable, functional, and can withstand everyday use.

Added Property Value:

 Custom joinery can significantly increase the value of your property. A well-designed and well-executed joinery project can be a selling point if you sell your home.

Seamless Integration:

 Custom joinery can be perfectly integrated with your home's existing decor and architecture for a seamless look. This is especially beneficial for maintaining a consistent theme throughout your home.

Improved Functionality:

 Custom joinery allows for incorporating unique features that improve functionality, such as built-in storage solutions, integrated lighting, or specialized cabinetry.

Environmental Sustainability:

 OPPOLIA is committed to sustainable practices, using eco-friendly materials and methods. By implementing this, you can reduce your carbon footprint and also improve your home's overall quality.