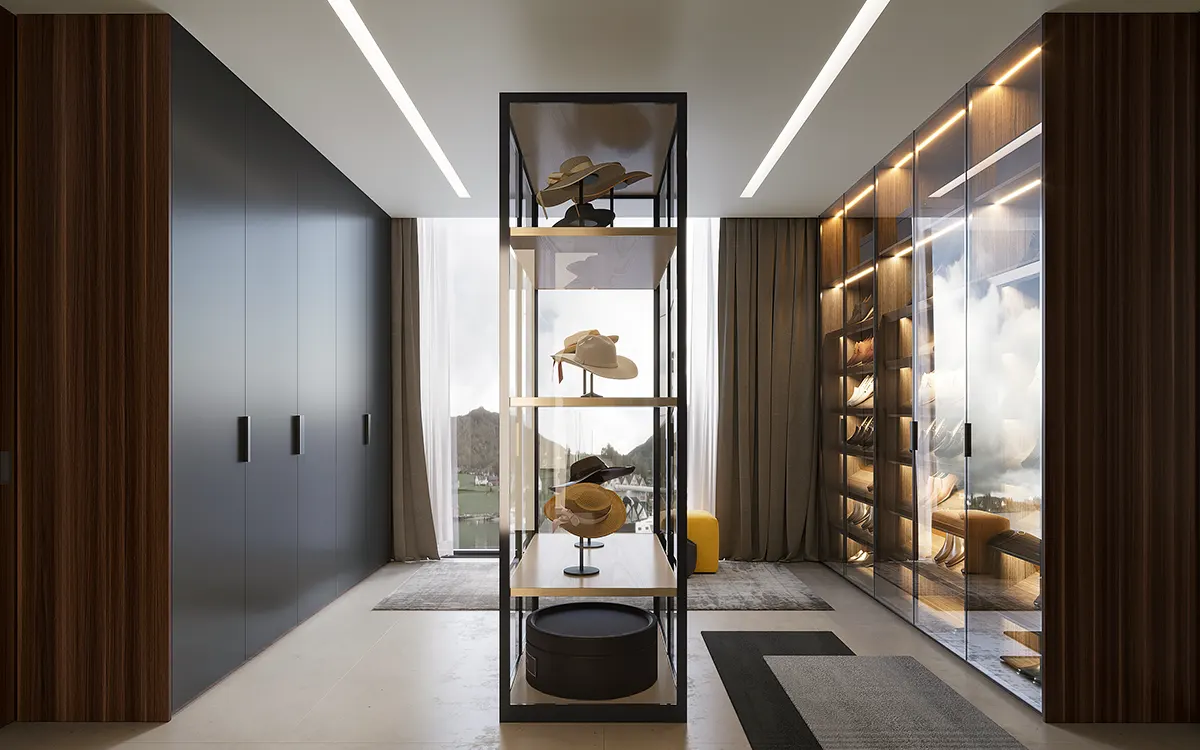 Modern Luxury Dark Closet
Experience unparalleled luxury with this modern walk-in closet, an epitome of style and functionality, designed considering the needs of large bedrooms or dressing rooms. The closet boasts two closed wardrobes, each featuring five hinged doors with a sophisticated dark truffle grey lacquer finish. The carcasses are adorned with a rich dark oak finish, resulting in a striking contrast that exudes elegance.
The modern minimalist dark grey bar pulls on the wardrobe doors add a touch of contemporary appeal, enhancing the overall aesthetic. The closet's unique features include two all-glass display cases and six shoe closets with glass doors, offering ample space for your favorite dresses, hats, shoes, and bags.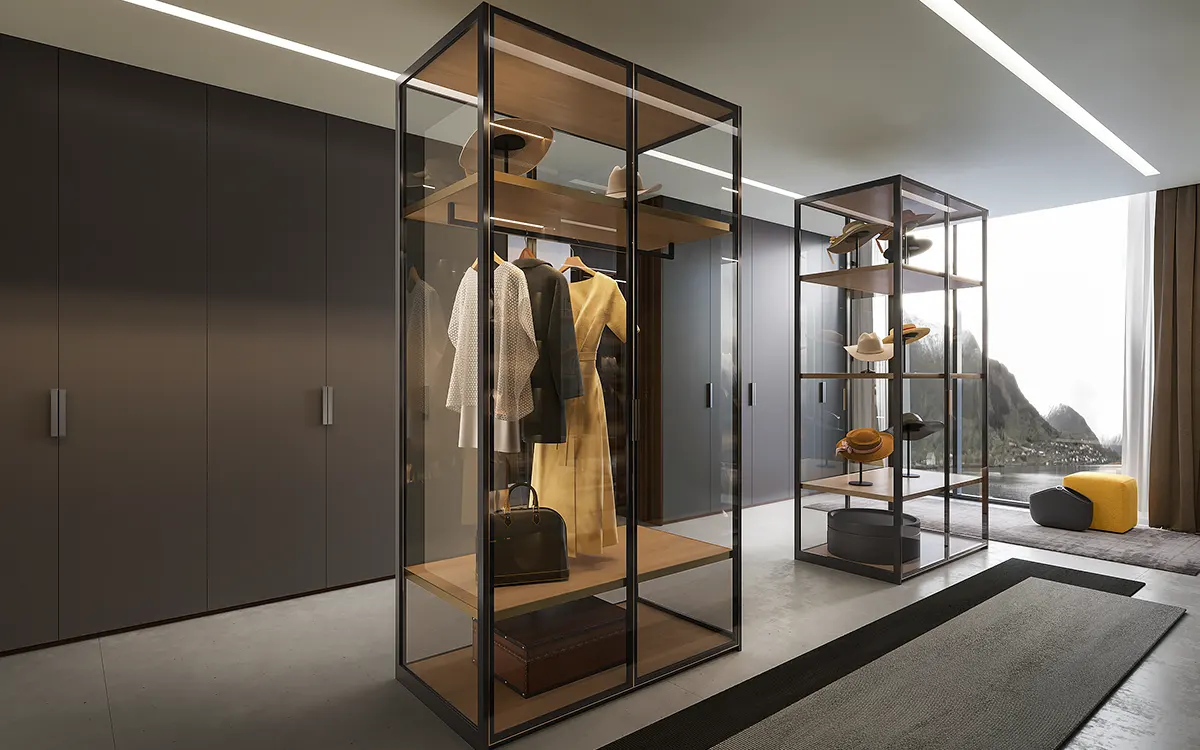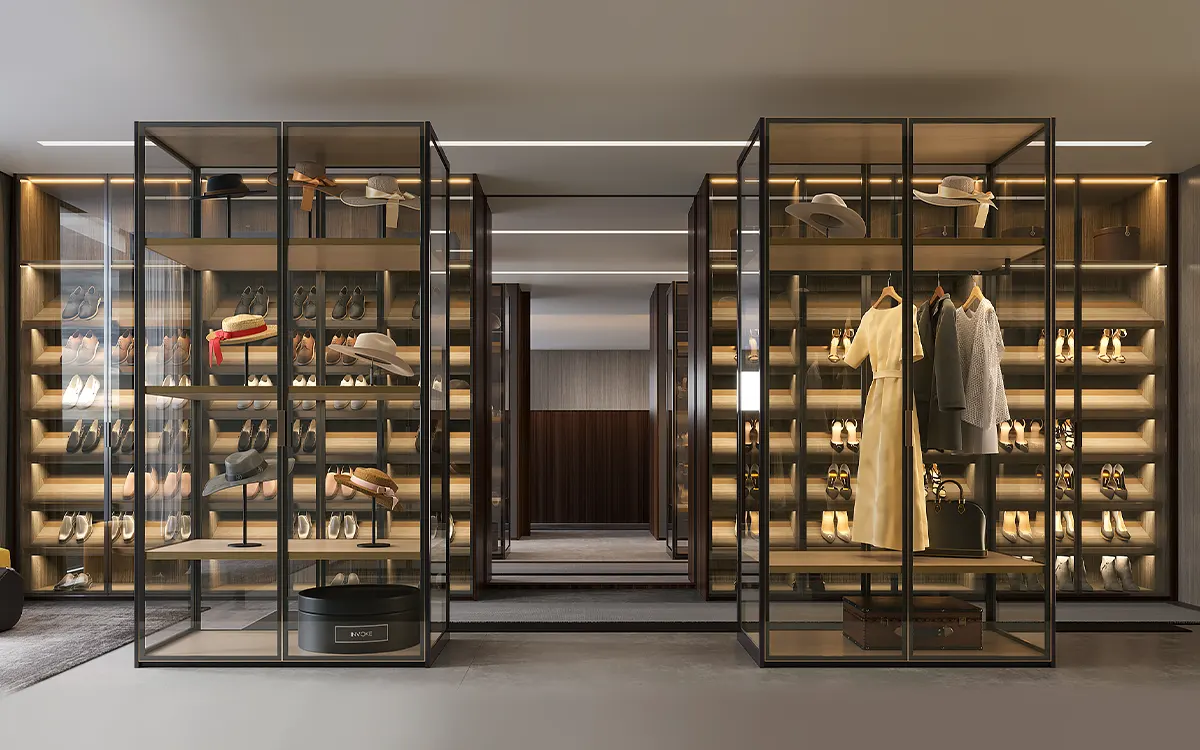 Luxury Shoe Closets with Lights
The shoe closets' shelves are crafted with a light wood finish, contrasting beautifully with the dark oak finish of the carcasses. These compartments are all equipped with warm yellow lights, creating a cozy and inviting atmosphere while illuminating your collection.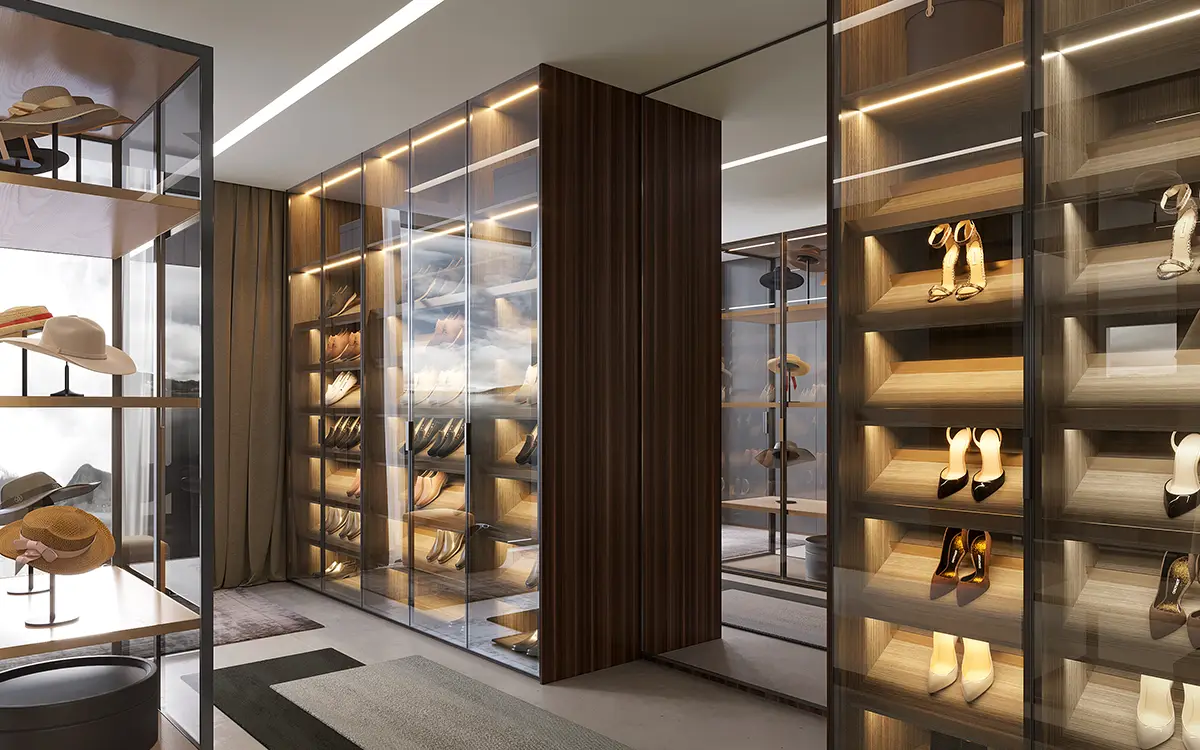 What makes this modern luxury closet truly exceptional is its private vanity area. This dedicated space allows you to comfortably store and access your beauty and personal care supplies. With this closet, you will enjoy an abundance of storage space and a personal sanctuary where style meets practicality.