White Kitchen with Grey Island
A painted white kitchen with a grey island is a harmonious choice for contemporary-style kitchens. The white lacquer painting doors are European style and handleless design, seamless and sleek.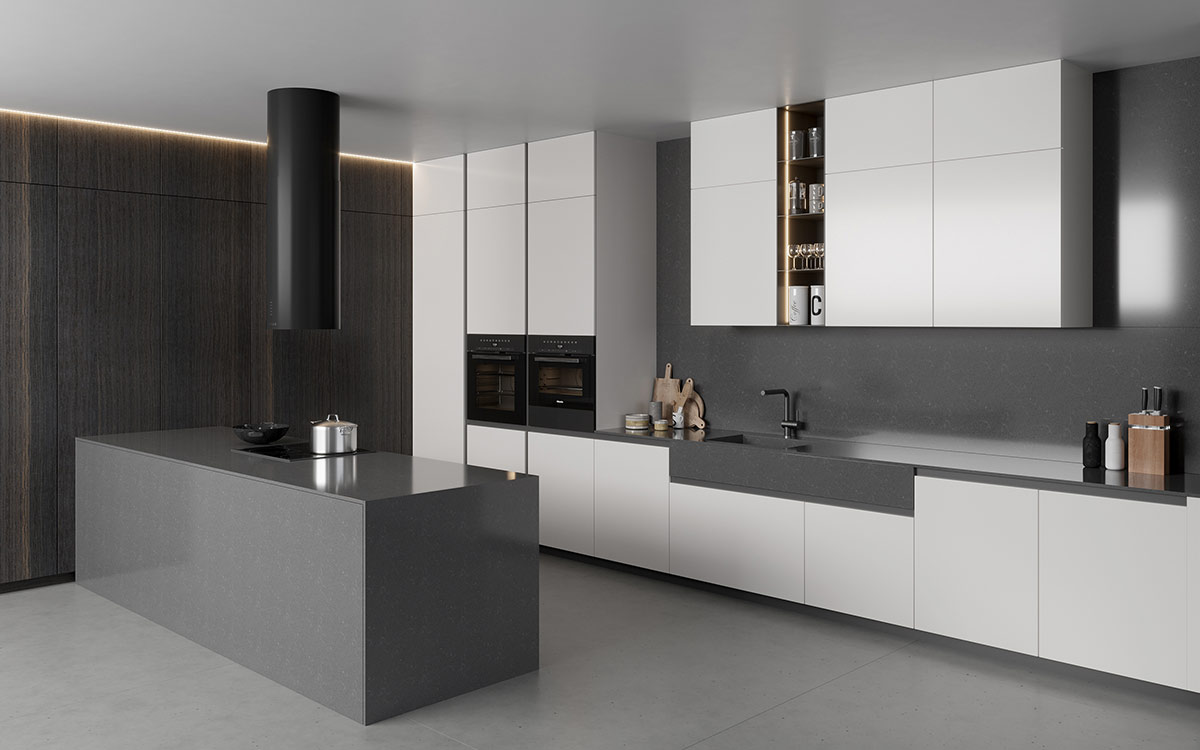 And the kitchen island is covered with three sides of grey quartz stone, a modest yet trendy and appealing design. And there is one wall of dark oak high cabinets on the left side of the kitchen, adding warmth and a luxurious feel to the simple neutral white and grey kitchen cabinet.
The countertop and backsplash feature the same grey-tone quartz stone. The grey colour makes the countertop looks like cement, adding an industrial style, calming and mysterial feel. But quartz stone is smooth and robust, much more durable and practical than cement, and easy to clean.
The milk-white cabinets look even more spotless and flawless with the dark grey background, creating an unclutter and refined kitchen design.