Paneled Prehung Interior Door
It is a simple white door design. It is shaker style 1 paneled. The shaker door shape adds clean, modern lines to this prehung interior door. It looks simple and uncluttered. It suits many housing decor styles, from modern and contemporary to rustic. This single door will be a perfect option to add a new and elegant entrance to your bedroom.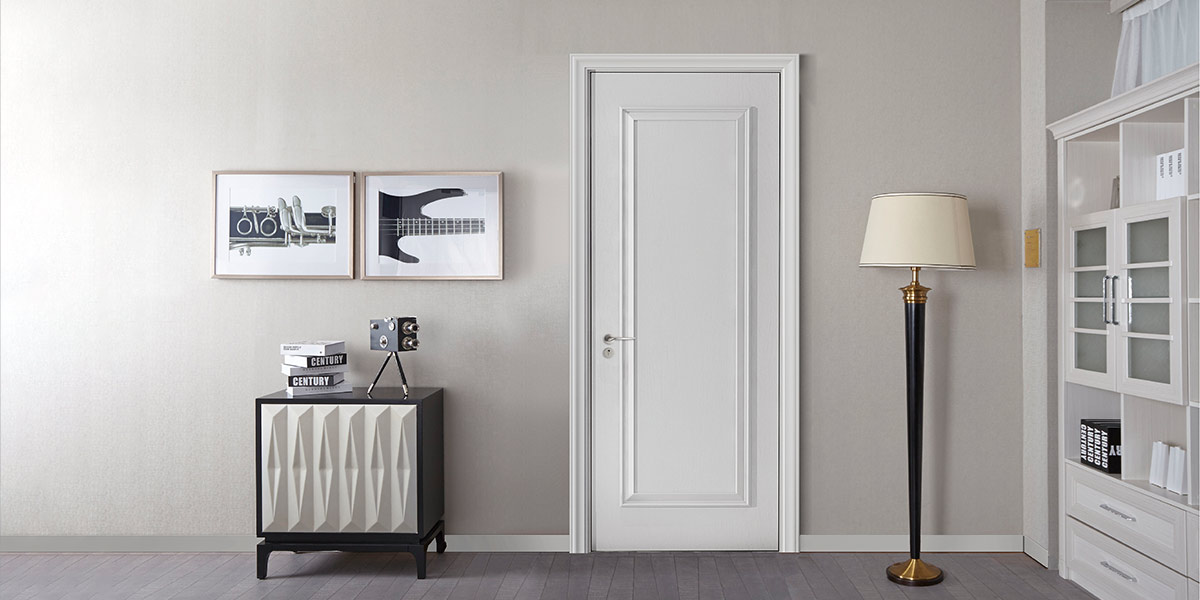 The wooden door can isolate the noise well. The three sides of the door leaf and the door frame are equipped with highly narrow sound insulation strips, and the bottom of the door leaf also has a 90° sound and dust insulation strip to achieve all-around mute for better sleep.