Exterior Sliding Glass Door
Exterior sliding glass doors are made up of tempered glass and aluminum frames, which are horizontally open. The door panels will not swing open, so they will occupy less space when open. Sliding glass doors can bring your home much fresh air and natural sunlight as you need. The interior space will become bright and airy thanks to this door.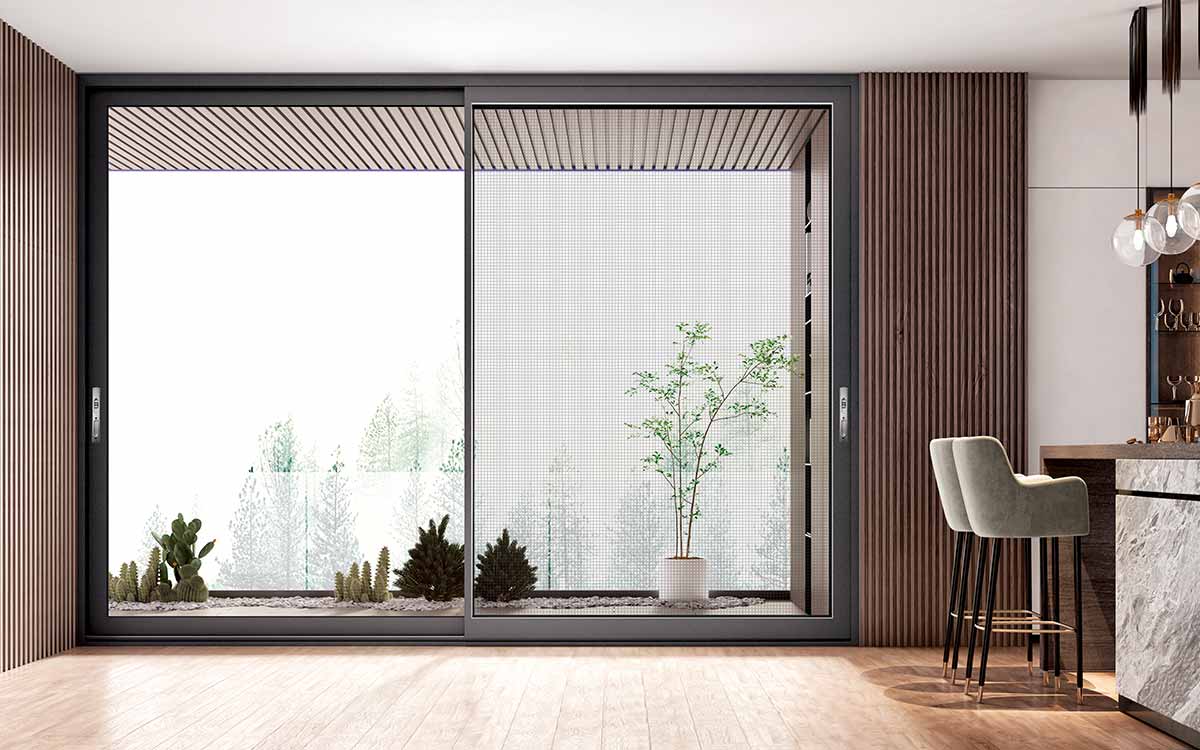 Applicable scenarios: high-end real estate, villas, hotels, etc.
Glass Door Features:
The splicing position of the frame is designed with a butyl rubber water stop, which has better watertight performance.
The lower rail uses a sliding glue groove to fill the groove, which is easier to clean and reduces heat transfer.
Equipped with an anti-balance wheel as standard, it can reduce the door leaf's shaking and improve the product's running stability. The rail is made of 304# stainless steel, so it does operate not only quietly but also very durable.
33mm narrow frame width design, wide field of vision, simple and transparent.
Glass Door Configuration:
Main wall thickness: inward opening (1.6mm)
Insulation strip: imported brand 24+14.8mm
Standard hardware: Chinese brand
Standard glass: 5+20Ar+5
Standard screen: 0.7*12-304