Sun room for All Seasons
All season sunroom is a room with as many windows as possible to let mass natural light in all year. It is an ideal space for people to escape life's stress and rest and relax here. A sunroom has the following advantages:
Increasing indoor sunlight

Providing a beautiful view of the surroundings

Bringing fresh air like in the open country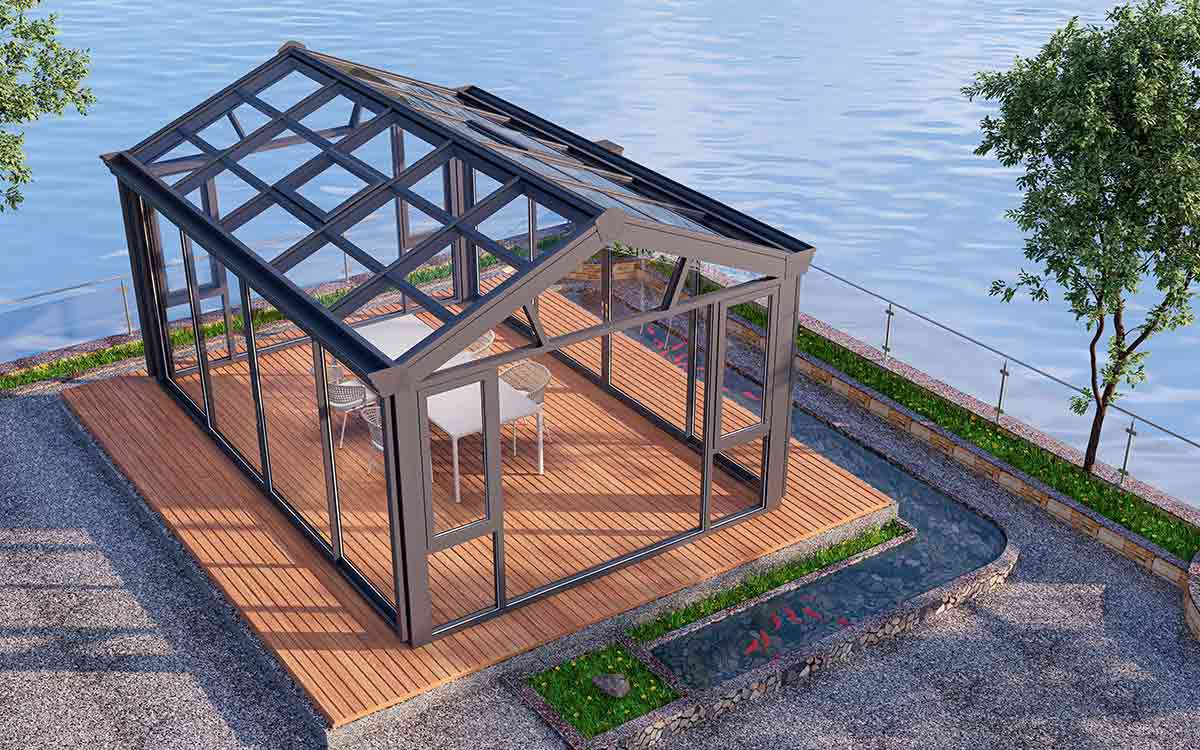 Product Features:
1. Sealed glass platen
The top of the sunroom features a highly sealed glass platen to ensure the tightness between the glass and the profiles and prevent water leakage.
2. Waterproof strip
It adopts aviation-grade EPDM tape with good waterproof performance.
3. Diversion groove
The design of the diversion groove is added to the surface of the profile of the sunroom to prevent "condensation water."
4. Drain baffle
Prevent rainwater from splashing on the sunroom profiles, create a better water-blocking effect, and achieve secondary waterproofing.