It is a luxurious walk-in closet with a perfect balance of functionality and style. This walk-in closet features an L-shape layout with an island, providing ample space for storage and organization. On one side of the wall are closed wardrobes in a stunning beige textured UV lacquer finish. These wardrobes add a touch of elegance to the room and offer a practical solution for storing clothing and accessories.

On the other side of the wall, there are open wardrobes with built-in back panels featuring lighting, beautifully showcasing your clothing and accessories. The drawers in a soft milk tea color add a touch of warmth and complement the beige finish of the wardrobes and island. The rounded rhombus shape island is also finished in the same exquisite beige UV lacquer finish, providing a spacious surface for folding clothes or displaying accessories.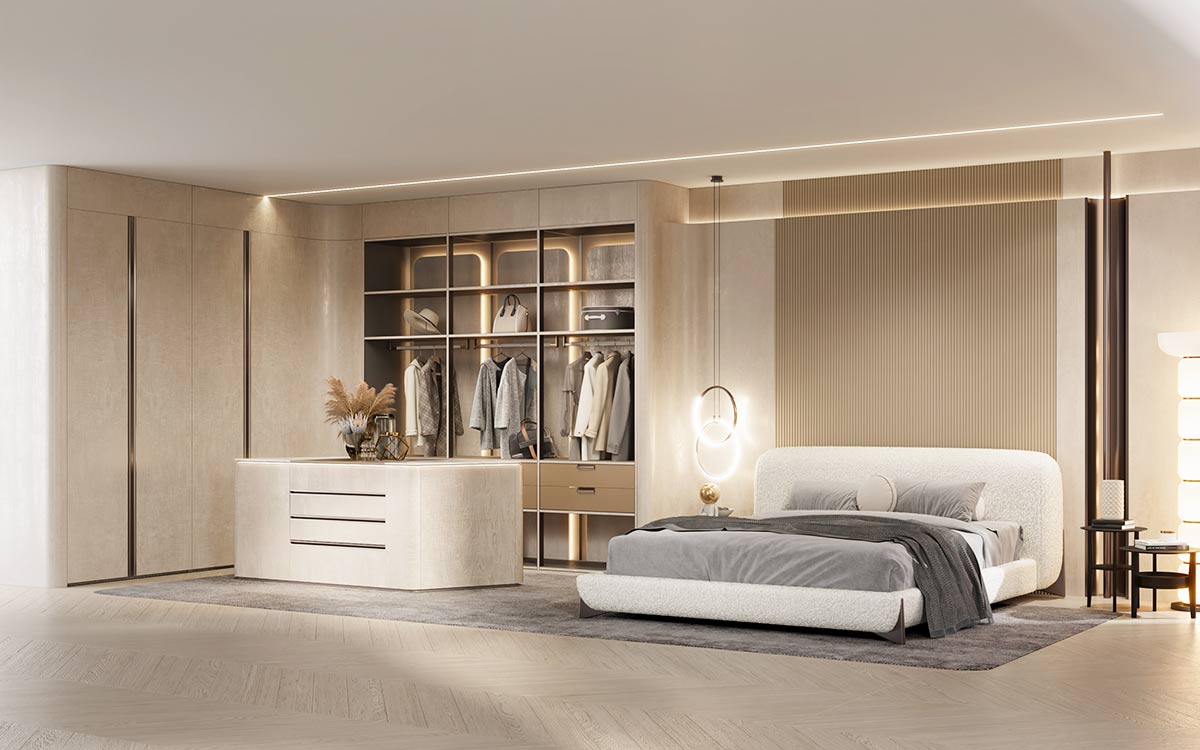 This walk-in closet is functional and a beautiful space that exudes elegance and sophistication. The combination of closed and open wardrobes, back panel lighting, and a soft color scheme makes this closet an exceptional place to store and showcase your wardrobe.