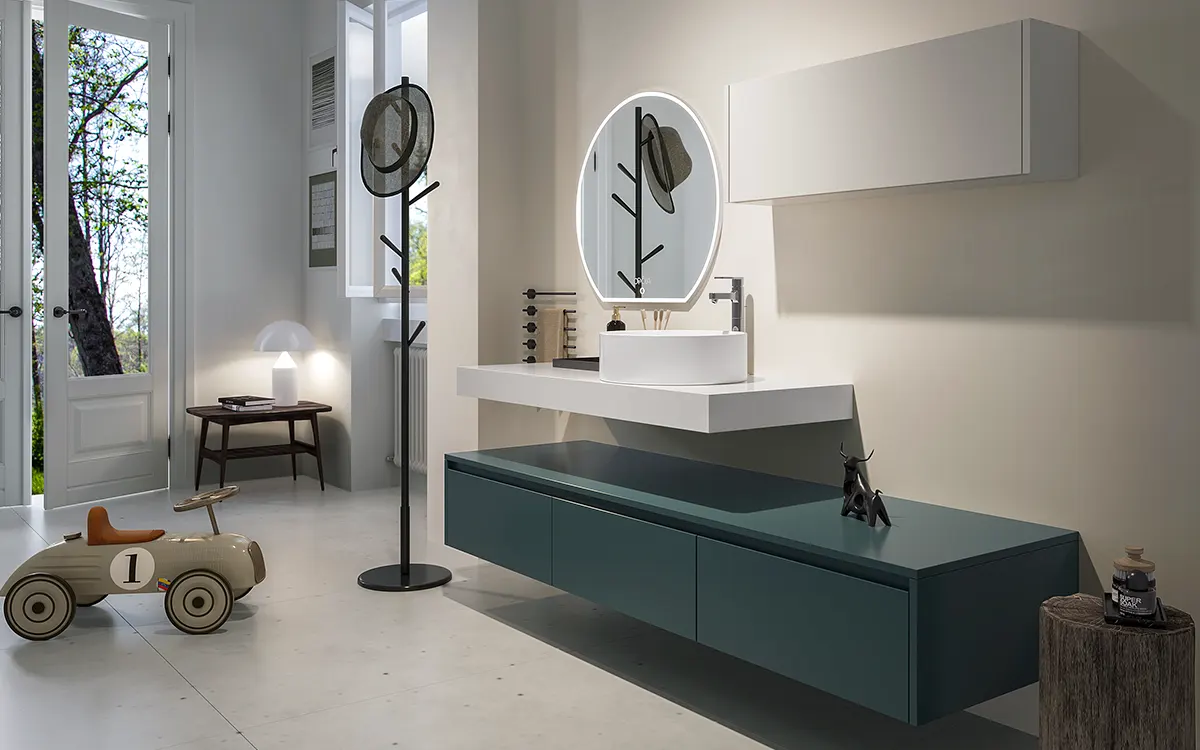 Introduce a touch of modern elegance to your bathroom with our wall hung vanity set. This contemporary ensemble boasts a handleless design that's both sleek and practical, perfect for the minimalist aesthetic. The set includes a vanity cabinet, wall cabinet, countertop, and a smart bathroom mirror, all in a split design for versatility and style.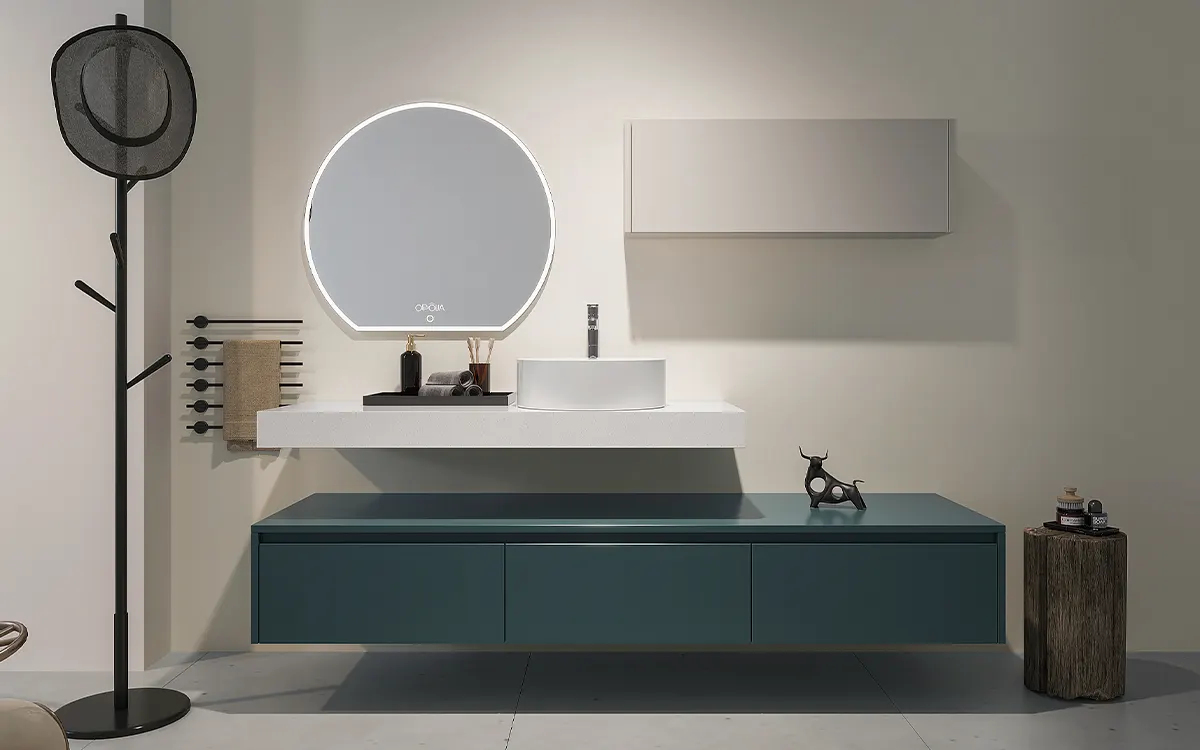 The vanity cabinet, finished in a sophisticated matte teal blue lacquer, provides ample storage with three spacious drawers. In a complementary matte white lacquer finish, the wall cabinet offers additional space for all your bathroom essentials.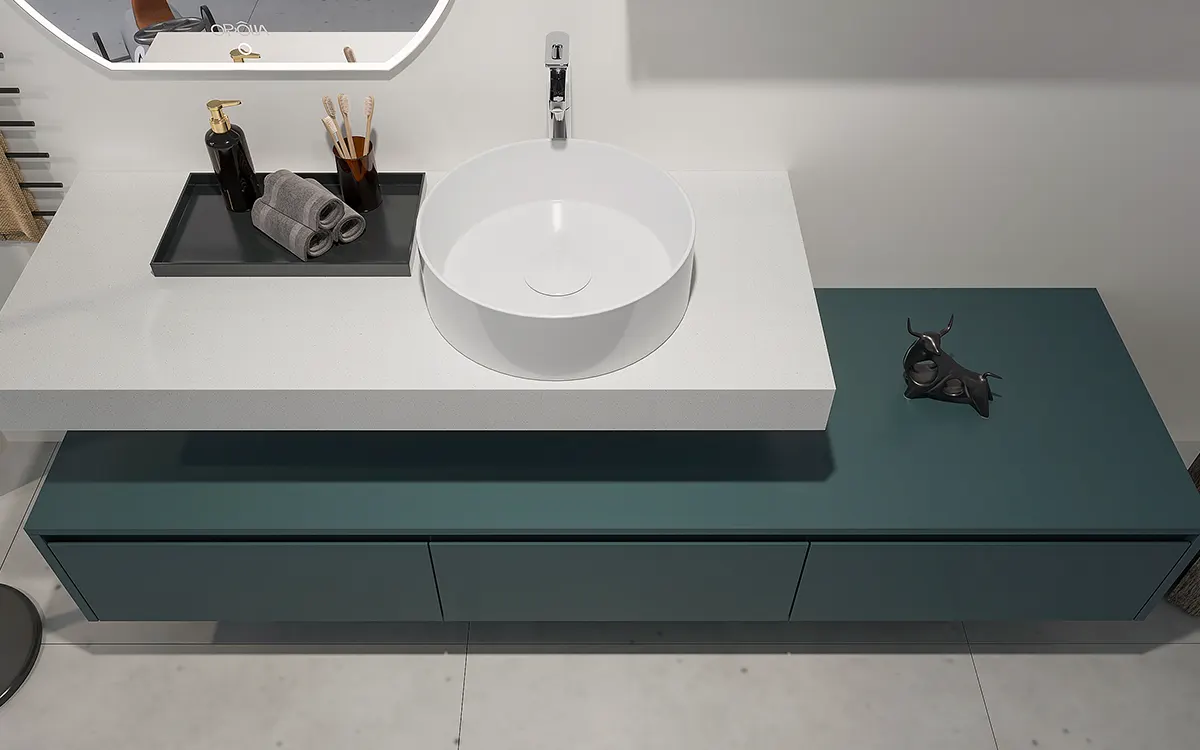 The countertop, crafted from white quartz stone, exudes an understated luxury. It is a perfect base for the white ceramic circular vessel sink, a statement piece in its own right. Adorned with a modern stainless steel tap, the sink combines functionality with a chic design.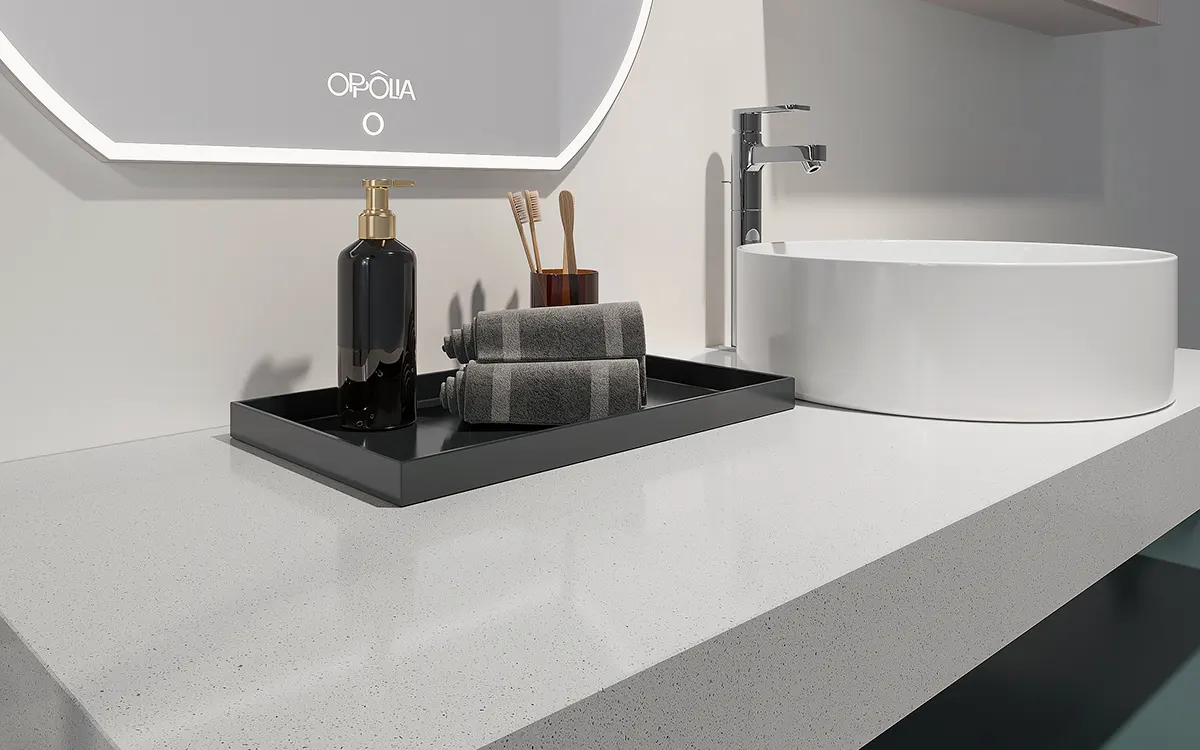 Completing the set is a round smart bathroom mirror, wall-mounted next to the white wall cabinet. Its strategic placement enhances the room's space and lighting, adding to its ambience.
This wall hung vanity set perfectly balances design and utility, promising to transform your bathroom into a tranquil and stylish retreat. Its clean lines and bold colours make it a striking addition to any modern home.