White Cabinets Grey Countertops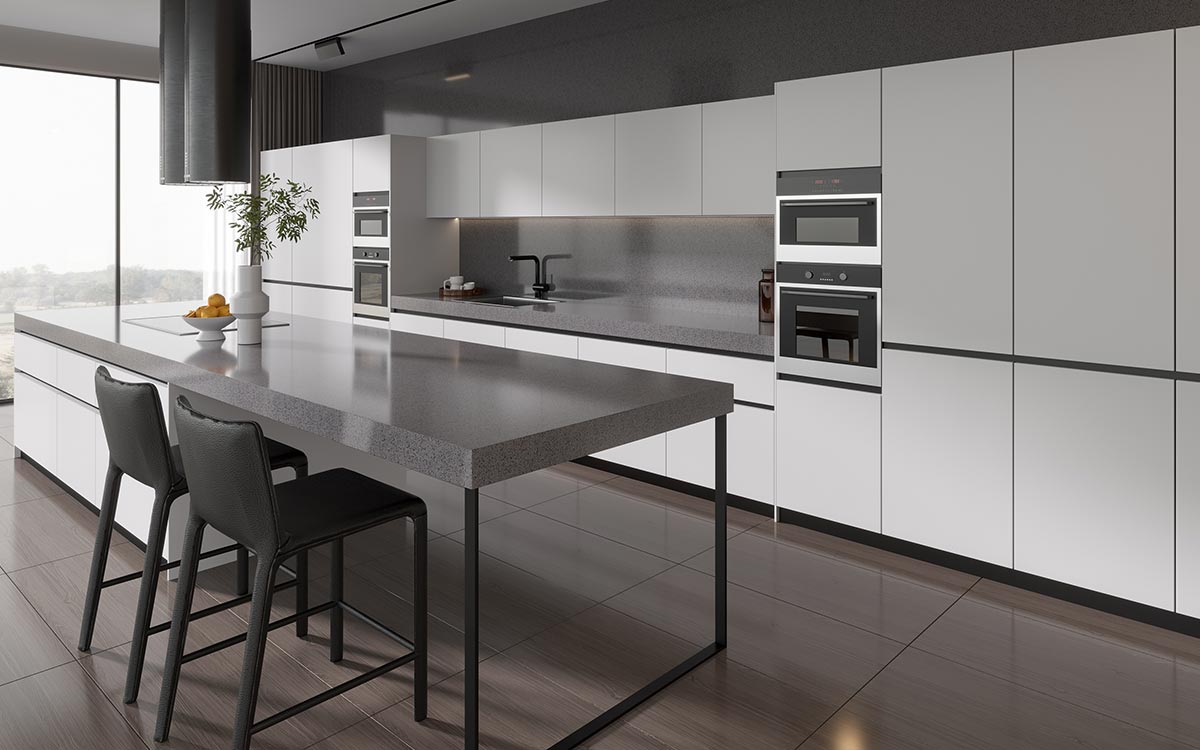 White cabinets with grey countertop is a popular choice for kitchens. The large white contemporary kitchen looks smooth and sleek. The color contrast of matte milk white and medium grey adds depth and personality to the kitchen design. The kitchen cabinets are flat front and handleless, creating a minimalist, streamlined and urban style.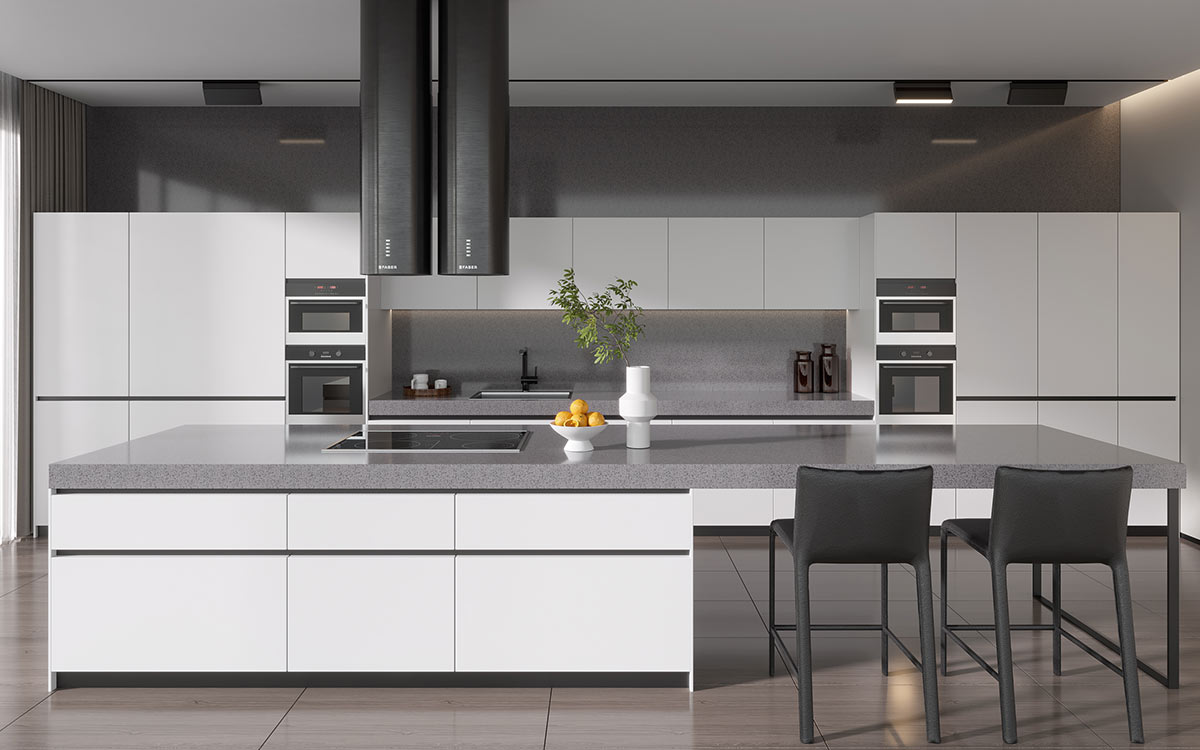 The kitchen is one wall design with a large center island. The one-wall cabinets are symmetrical, with a countertop in the center. And the kitchen appliances are built-in on both sides of the high cabinets next to the countertop. The kitchen sink, the stove, and the countertop form a golden triangle area for washing, cutting, and cooking. So it is very effortless and time-saving for cooking and baking here.