Enjoy our pictures of kitchen and bathroom projects completed in Sun Valley, Los Angeles, USA.
As the client requested a simple yet sophisticated aesthetic for the kitchen and bathroom, we designed them with black and white hues, creating a jaw-dropping modern look.
Designed frameless and handleless, we aimed to achieve the essence of Milan minimalism by reducing the complexity of decor. In fashion, less is more is a philosophy that never goes out of style.
In this villa project, the designer chose high gloss white lacquer and dark wood veneer for a color combination modern kitchen with an island and high cabinets. The entire kitchen space is very bright and clean and, at the same time, has a high-end feel.
Wood veneers in a dark tone enhance the depth of the cabinet design, bringing unparalleled luxury to this kitchen. The contrast of glossy white countertops creates a sleek and vibrant look for the kitchen. Even the most straightforward color combination can be harmonized and innovated for a breath-taking trendy look.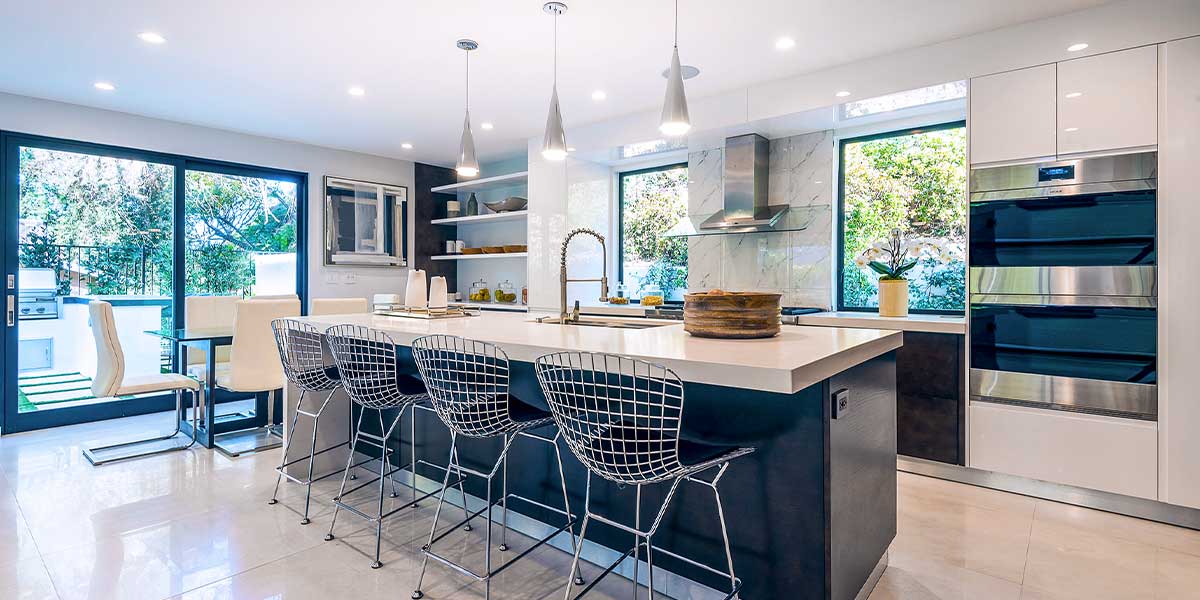 The central island narrows the work triangle in the kitchen, reducing walking between different areas to improve cooking efficiency. Tall cabinets are integrated into a large wall in the kitchen for ample storage space, with various functional accessories included.
By reversing the kitchen's color scheme, white dominates the space, creating a clean, shiny look. A double sink vanity would be a great idea for a large family to keep plenty of items and solve the morning traffic problem. And the all-white high gloss bathroom cabinets also brighten up the whole bathroom space. The black quartz stone countertop with white ceramic above the counter basin is easy to clean and keeps the bathroom tidy and dry.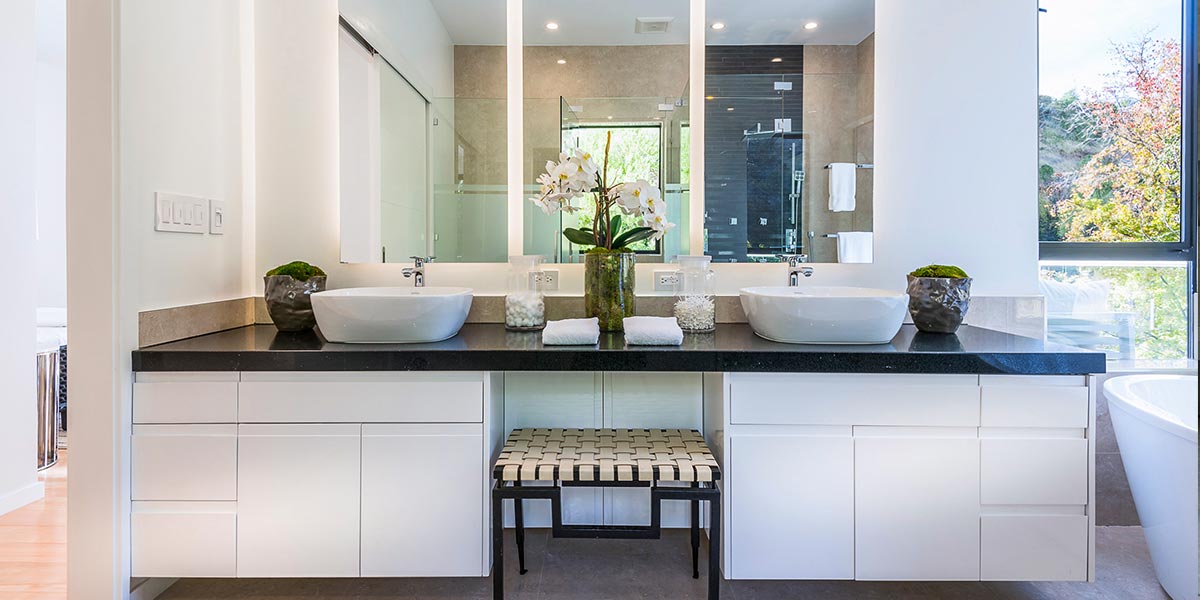 The J-pull cabinet complements the minimalist design throughout the home and states the theme of the bath area – all about cleanliness and tidiness.