This is a luxury home project in 15 Brayton Livingston NJ. It is a modern style villa. We offered custom products including kitchen cabinets, walk in closet, bathroom vanities, shower room, etc. And we got good feedback from client, let's see the complete installation video. The whole house is using natural medium wood tune and white color combination. It looks luxury, warm and cozy.
Luxury Italian Kitchen
The kitchen cabinets doors are beautiful handleless design with 45 degrees bevel process and all kitchen appliances are built in design, bringing us a sleek and modern kitchen.
Large Walk in Closet with Island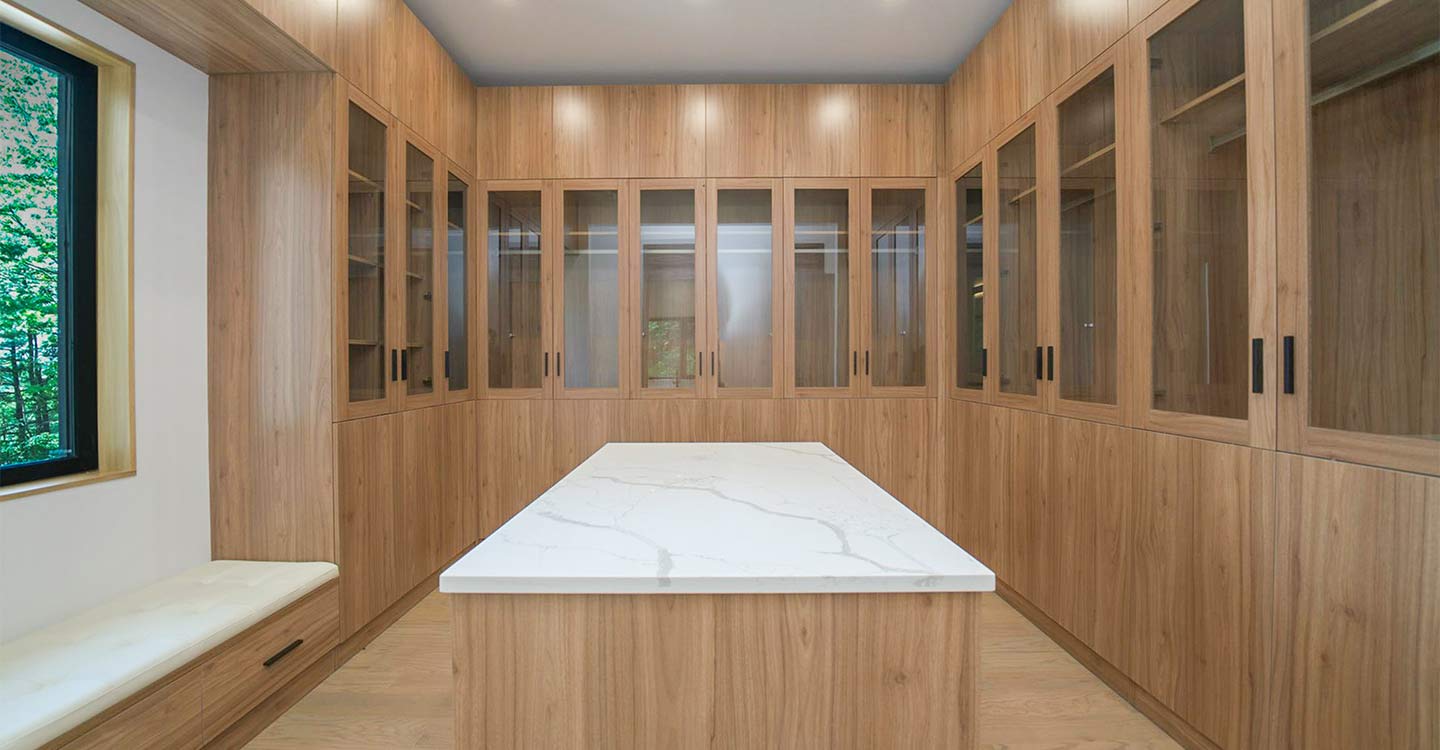 Luxury Bathroom Vanity with Double Basin