This is an exquisite, luxurious and smart modern custom built home project in Oakville, Canada. OPPOLIA offered kitchen, closet, bathroom vanity and other custom cabinets for this project.
A whole-house customization service is provided to Mr. S, the owner of this stylish residence. "It was a real thrill to furnish this fantastic villa," said Sarah Lee, the designer, "and I am glad I had the opportunity to design built-ins for every corner."
We had all sorts of built-in cabinets covering every inch of the house. Keeping pace with the modern design of this villa, the interior was also furnished and designed with a distinctive trendy style.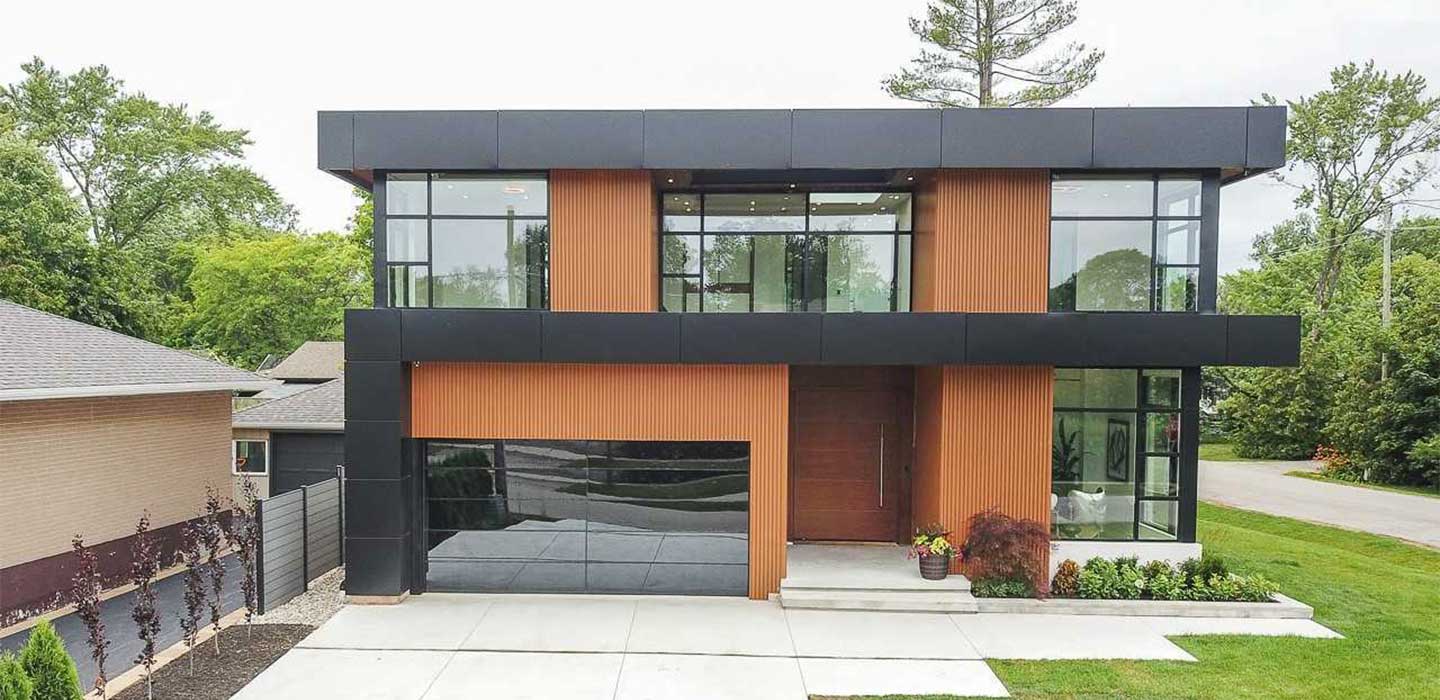 Open-concept Kitchen
The kitchen is open design. It is next to the living room. Using large area of matte black lacquer finish doors and wood open cabinets, this kitchen look calming, luxurious and ultra modern.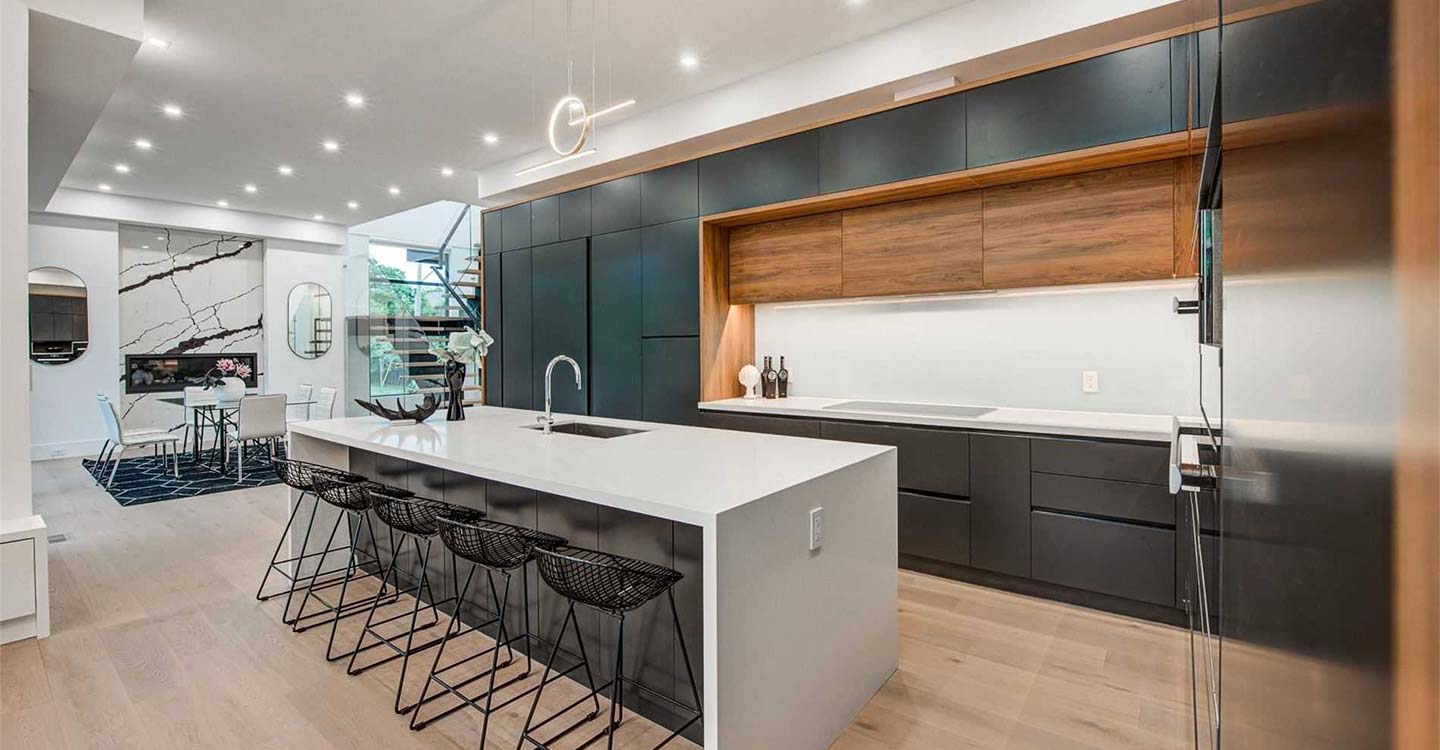 A simple yet textured color scheme creates an open-concept kitchen that is modern, contemporary, and inviting. The built-in cabinets are perfectly fitted into the room and seamlessly integrated with the fridge, showing the unrivaled advantage of customization. Featuring functional accessories, tall cabinets become easy to reach and offer optimal storage solutions.

Cozy Living Room
This compact living space provides a comfortable and cozy environment for relaxation. To maintain consistency and make echoes between different sections of the room, soft furnishings and tables follow the same color scheme as the interior.
Bedroom
Highlighted with green shades, this bedroom exudes a tranquil and refreshing feel. In this sanctuary, all exhaustion and pain are healed, leaving only a peaceful mind and positive thoughts.
Master Bathroom
There is a zone where you can flush all your tiredness away. White is the dominant color in this room, while natural stone veins are the focal point of this design, which adds a sense of freshness to the space. Transparency and tranquility are at the core of everything we do.
Other Bathroom
Two additional bathrooms are designed for kids and guests, all in a consistent look with modern features.

Spare Rooms
It provides an entertaining area for the owner and visitors. The set of cabinets is the perfect spot to set all those liquor collections and relax with a glass of wine. A built-in oven also enhances the versatility of the room for daily use. It can be converted into either a home bar or a bakery center.