White and Walnut Wood Furniture
Because the apartment space is limited, our designer uses a large area of white for the cabinets and wardrobes. The apartment furniture is accented with natural and elegant walnut wood to create a bright, natural, and cozy apartment.
Living Room TV Stand
The TV cabinets are in grey lacquer finish, which is understated and elegant, well matched with the light grey fabric sofa and grey carpet. Because the living room is an indoor space frequently used, the designer made the TV cabinet into a rounded corner design, safer for families with children, and there is no need to worry about children bumping into sharp corners.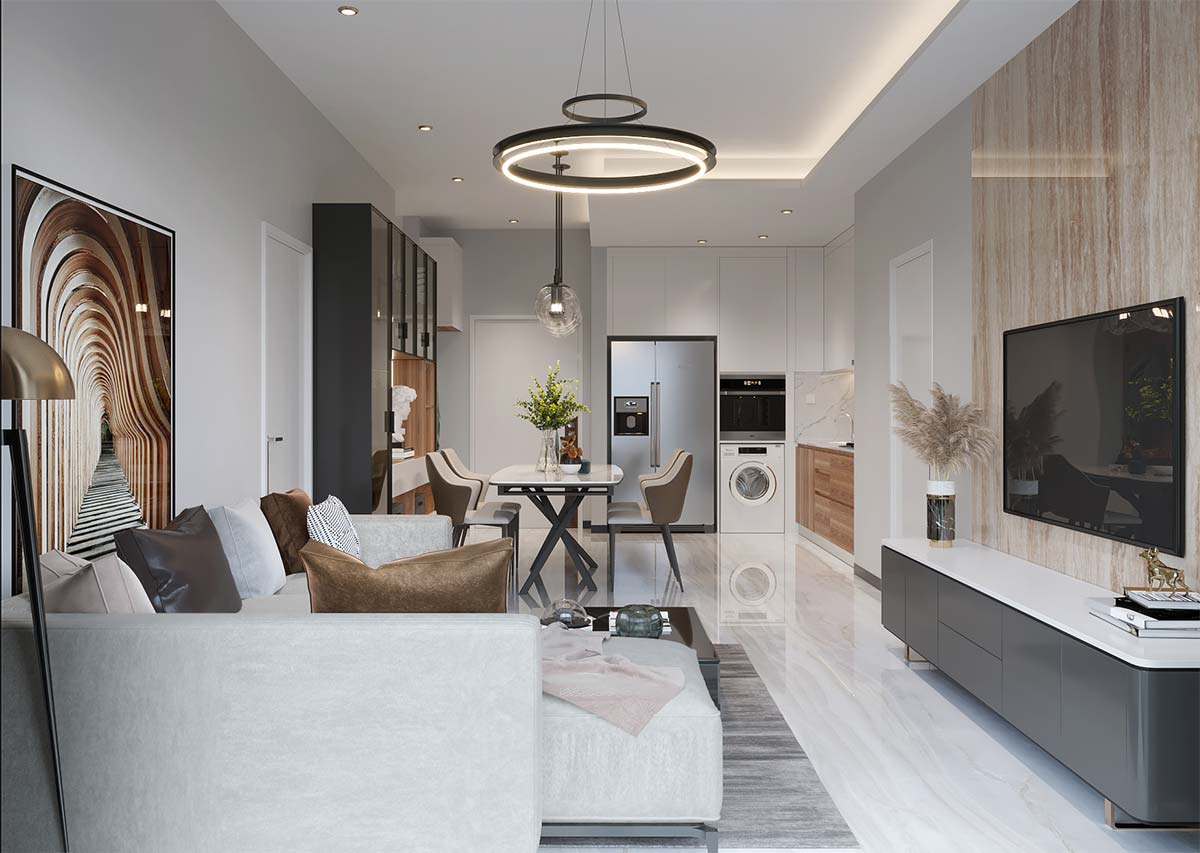 L Shaped Kitchen Cabinets
This small apartment kitchen cabinets set is in an L shape. The upper cabinets are in a high gloss white lacquer finish. And the base cabinets are walnut accented laminate finish. The built-in appliances make the small kitchen more functional and look modern.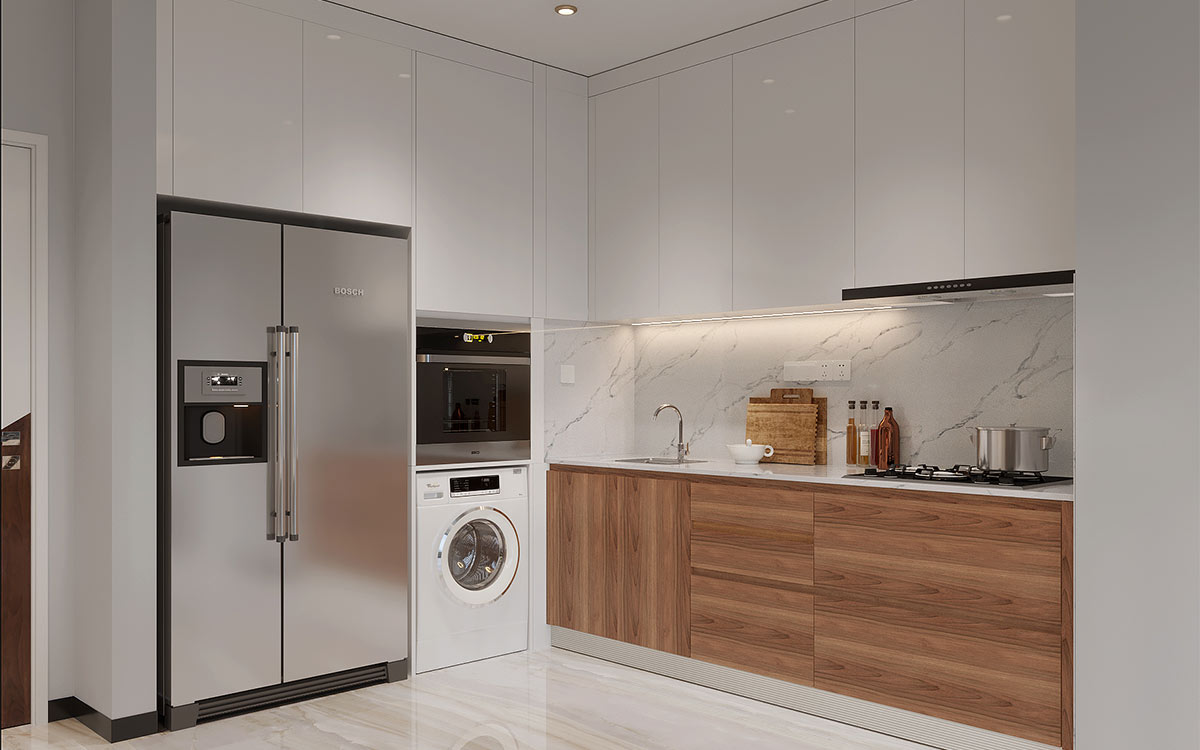 Dining Room Side Cabinets
The side cabinets of the dining room have white lacquer-finished drawers for storage. And there is much open area for displaying your wines and decorations. The walnut open cabinets and glass door cabinets are equipped with lighting strings, making them more convenient to use but also helping create a luxurious atmosphere.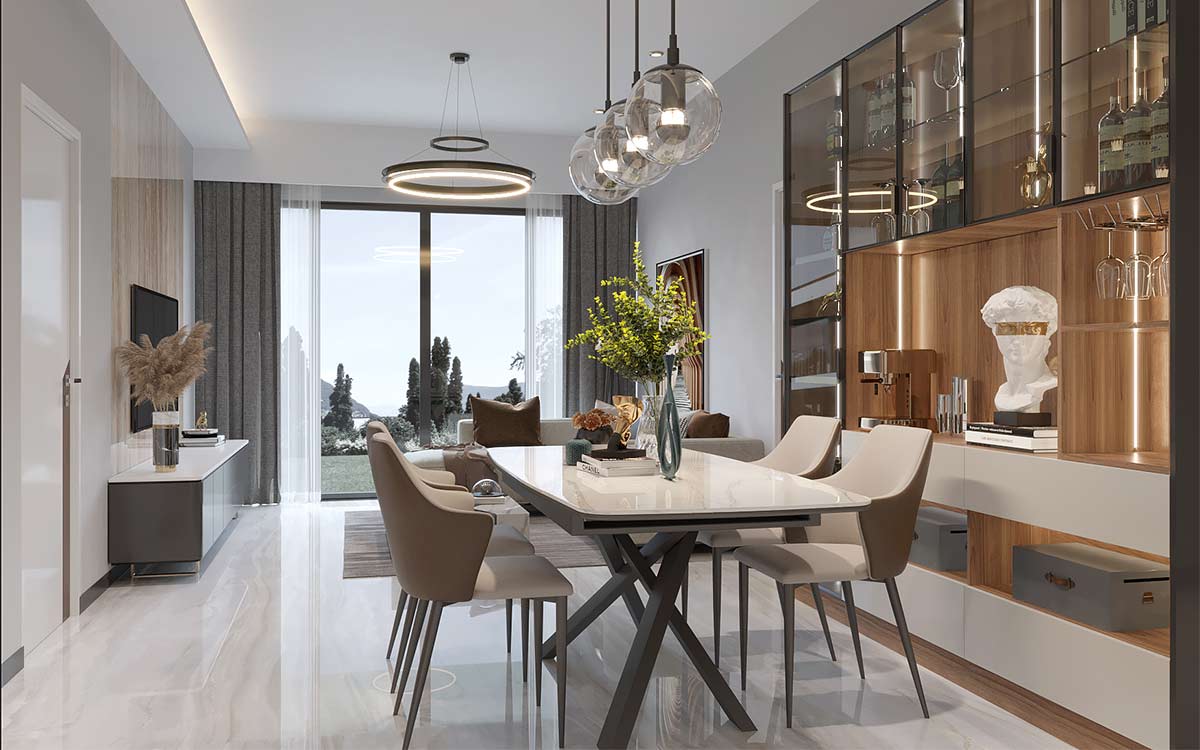 Bedroom Built-in White Wardrobes
The bedroom wardrobes are in a high gloss white lacquer finish. The white painting doors are handleless design, very minimalist, and sleek. And the bedroom doors are also in white lacquer finish, decorated with little wood accents. Less is more. This simple design bedroom looks very clean and bright.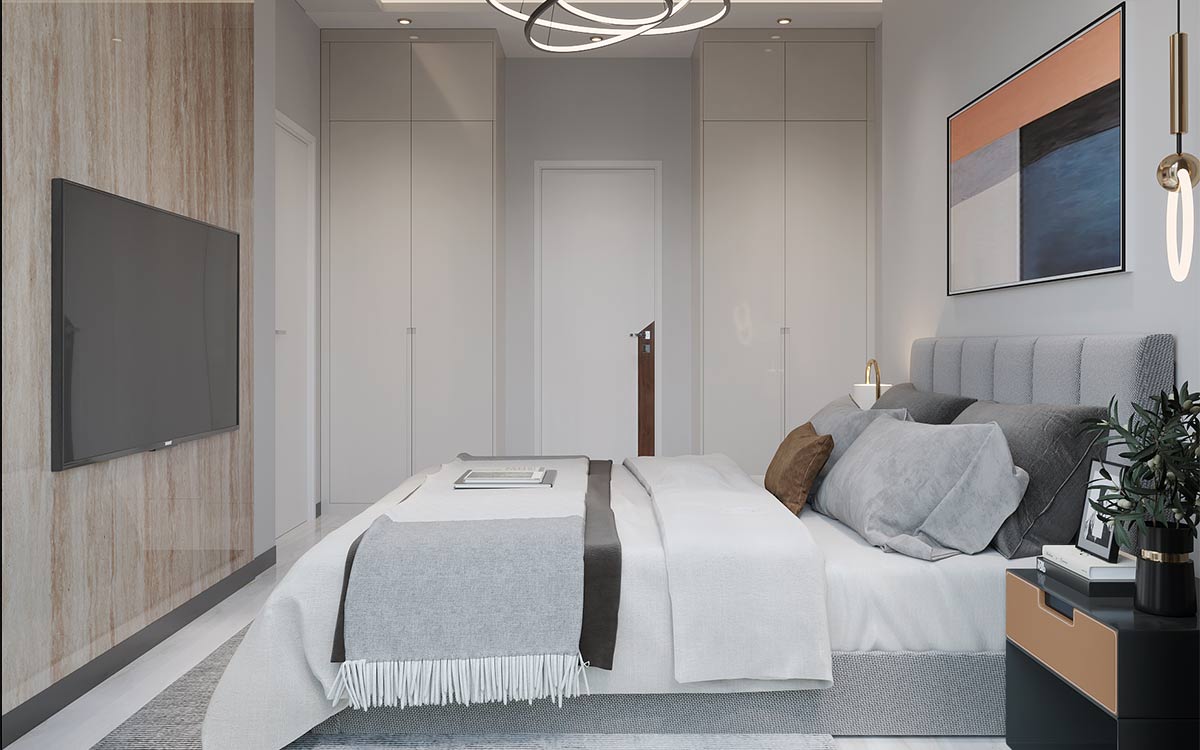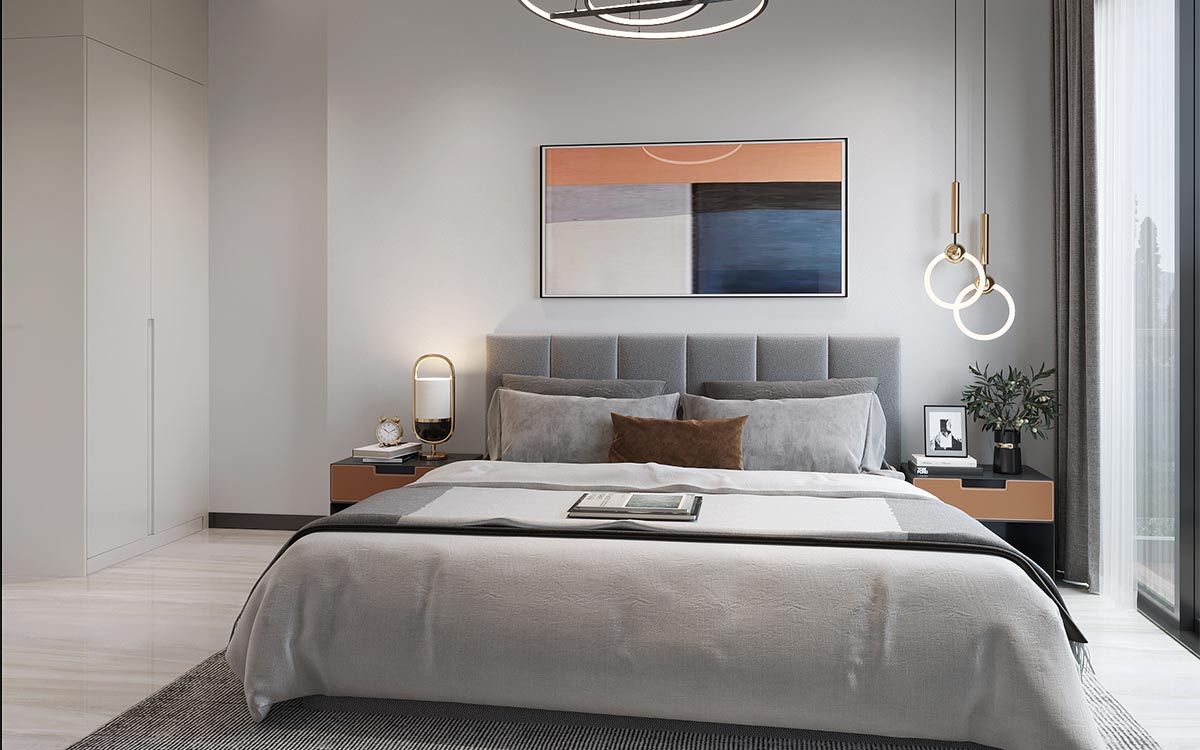 Wall-mounted Walnut Wooden Bathroom Vanities
The bathroom vanities are in a walnut laminate finish. There are symmetrically designed open cabinets on both sides, with a large drawer in the middle for storing less frequently used items. The pure white countertop and vessel sink adds a clean and fresh feel to the bathroom vanity.