Walk-in Closet with Island
This is a well-designed modern wood walk-in closet with an island. It can meet needs for daily dressing up and storage of your beautiful clothing and accessories. The natural wood and white color combination is a timeless option. It brings warmth and quietness to your bedroom.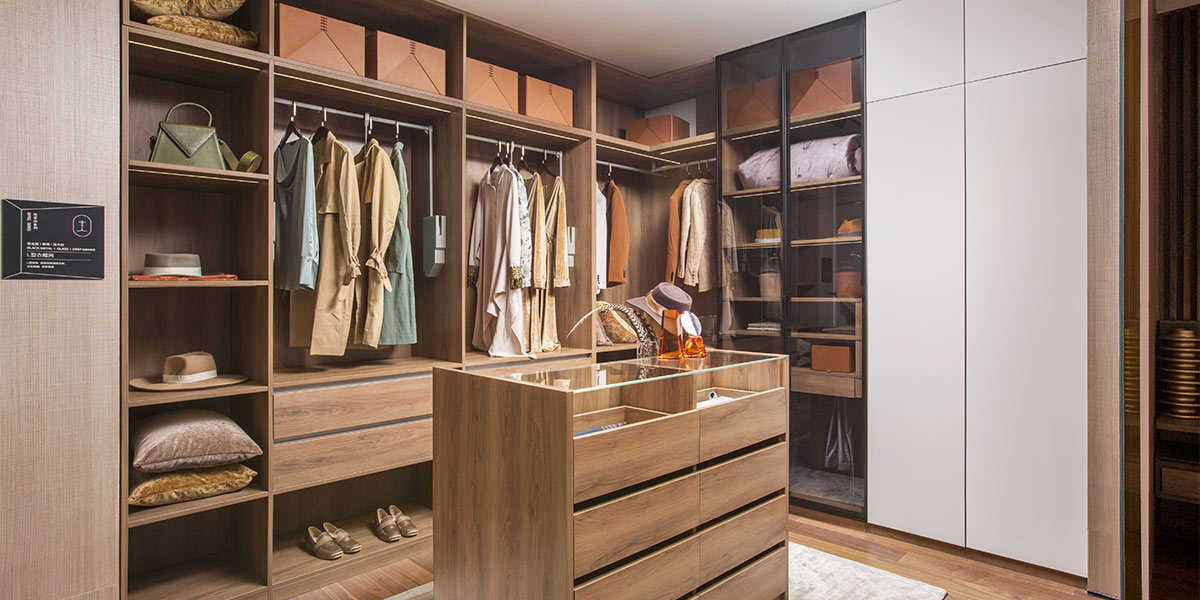 There is a closet island in the center. With 8 drawers, this closet island has roomy storage space for jewelry, watches, stockings, and underwear. And you can fold the clothing on the glass surface.
Most of the closets are open design cabinets, which can put hats, and handbags and hang coats, dresses, etc. But there are glass doors and wooden door-hinged wardrobes on the other side. You can put inexpensive items to keep dust off them. Clothes that are not frequently used are also suitable for storage there.