If you are looking to build a new kitchen or upgrade the current one, cabinets will be an important consideration. Kitchen cabinets take up over 70% of the kitchen area and are frequently the most costly items in the room, therefore you must be careful when selecting a manufacturer, or else your cooking time will be ruined. Here are the top ten finest contemporary kitchen cabinet manufacturers to consider.
1. Oppolia

Business Type: Manufacturer, Supplier, and Exporter.
Year of Establishment: 1994
Headquarters: Guangzhou, China
Looking for high-quality luxurious cabinets from China? Oppolia may be the choice for you. Their primary focus is on contemporary and elegant kitchens, and they provide a wide range of contemporary kitchen cabinets for sale.
Oppolia, like other custom cabinet builders, provides a comprehensive range of services covering all kitchen buying areas, from design to installation. If you are searching for affordable wholesale cabinets, their bulk purchase savings make them the perfect choice.
2. Kraftmaid

Business Type: Manufacturer.
Year of Establishment: 1969
Headquarters: Ohio, USA.
Kraftmaid is a trusted brand in the kitchen cabinet industry. Initially selling only a few cabinet styles, Kraftmaid has expanded its product ranges to cater to all client's interests and tastes.
This is one of the more reputable brands in semi-custom cabinets. If you like frameless cabinets, this cabinet maker may not be the ideal fit. Nevertheless, it has a selection of insert and shaker doors, so there are lots of options.
3. IKEA

Business Type: Manufacturer.
Year of Establishment: 1943
Headquarters: Delft, Netherlands
IKEA is among the few brick-and-mortar stores that have (RTA) ready-to-assemble kitchen cabinets on the shelf, in stock, and ready for quick pick-up.
You can always depend on IKEA for low-cost kitchen cabinets that come with a variety of additional products such as worktops, sinks, fixtures,faucets, and even appliances.
4. Porcelanosa

● Business Type: Manufacturer.
● Year of Establishment: 1973
● Headquarters: Villareal, Spain

Porcelanosa has succeeded in producing elegant, sleek, and creative European-style cabinetry since 1973. Porcelanosa kitchen cabinets are distributed by over 400 official showrooms, affiliates, and dealers worldwide, with headquarters in Villarreal, Spain. Porcelanosa has become a massively diverse firm with a range of goods that match their ranges of kitchen cabinets, including solid surface countertops, building materials, tile, flooring systems, and more.
5. Wren Kitchens
Business Type: Manufacturer.
Year of Establishment: 2008
Headquarters: Barton-upon-Humber, UK
Do you want a stunning yet inexpensive kitchen? The best option is Wren Kitchens. Wren offers lesser priced RTA cabinets and preassembled cabinetry. Wren also gives a 50 percent discount for multi-buys on their website, which is a fantastic policy for bulk cabinets. However, it should be mentioned that this cabinet maker now solely services the United Kingdom, with 108 showrooms around the country.
6. Merillat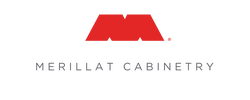 Business Type: Manufacturer.
Year of Establishment: 1946
Headquarters: Michigan
Merillat, headquartered in Michigan, seldom makes drastic modifications to its core products, preferring to keep to tried-and-true designs that appeal to a wide audience. Because their product selections are limited, their cabinets are slightly less priced.
7. Snaidero
● Business Type: Manufacturer, Supplier
● Year of Establishment: 1946
● Location: Udine, Italy

Snaidero USA, named after CEO and founder Dario Snaidero, is noted for its high-end, Euro-styled cabinets heavily influenced by Italian design concepts. Elegant Custom Collection products from Snaidero USA may be found in high-end residential and commercial locations looking for super-high-end kitchen cabinets.
8. CliqStudios
Business Type: Manufacturer, Supplier
Year of Establishment: 2010
Location: Indiana, US
CliqStudios is a very new cabinet firm. Nonetheless, it has demonstrated its expertise by consistently producing high-quality kitchen cabinets. Notably, they provide a free design aid service on their website, allowing you to receive professional guidance from corporate specialists.
9. Bilotta
Business Type: Manufacturer, Supplier
Year of Establishment: 1955
Bilotta, which began as a home construction firm in 1955, creates bespoke kitchens in three styles: modern, classic, and transitional. The brand's goods are fully handcrafted, and it works on baths and other unique spaces in addition to kitchen cabinets.
10. Amuneal
Business Type: Manufacturer
Year of Establishment: 1965
Location: Philadelphia
If you prefer an industrial vibe and want something really unique, Amuneal is the place to go. There are sleek, handcrafted cabinets with plenty of metal elements. They create furniture and fabricate anything from staircases to, of course, bars and kitchens.
Conclusion
We hope that our list has helped identify some of the brands that you can trust to deliver high-quality contemporary cabinets. Consider investing in Oppolia,s cabinets for a modern stylish design for your kitchen.
Fill in to Download Catalogues