Imagine your dressing room without a wardrobe. Would you even want to be in there? Imagine the clutter and the lack of organization. Not knowing where you placed your favorite winter jacket, or that summer dress that you just cannot live without. A wardrobe is an essential piece of furniture that we simply cannot do without.
And this is not only for clothes and apparel, even for the kitchen, bathroom and other rooms of the house. When choosing a wardrobe to suit your needs, it is important to be aware of all the different types of wardrobes there are in the market. Let us have a quick look at some of them.
Hinged Door Wardrobe
This type of wardrobe has been in existence for ages and is one of the most common wardrobe types. With this wardrobe type, the door of the wardrobe is attached to the closet using hinges, which pretty much explains the name of this wardrobe. The door of the hinged door wardrobe can be opened at a 90 degree angle which enables one to have a complete view of their closet which is quite convenient if you are looking for an attire for the next work day.
The fact that the doors open completely also allows you to hang some accessories at the back of the shutters, like sling bags and scarves. Hinged door wardrobes also give you the option of adding hangers, racks and other storage equipment to separate different pieces of clothing in your closet. The only downside to hinged door wardrobe is the amount of space they consume when you open the doors, which makes them ideal for only large spaces.
Free Standing Wardrobe
Are you the kind of individual who keeps on changing your interior design? An adventurous person who likes to try out new styles every now and then? Then this is the perfect wardrobe style for you. This is because free-standing wardrobes, as the name suggests, are not fitted permanently in your space.
With these types of wardrobes, you have the freedom to choose among different colors, finishes, and even the types of doors you want for your wardrobe. If you have a high ceiling, you can even use the space on the upper part of the wardrobe to store some extra things, mostly jewelry which you do not want to place where they can be easily accessed.
Sliding Door Wardrobe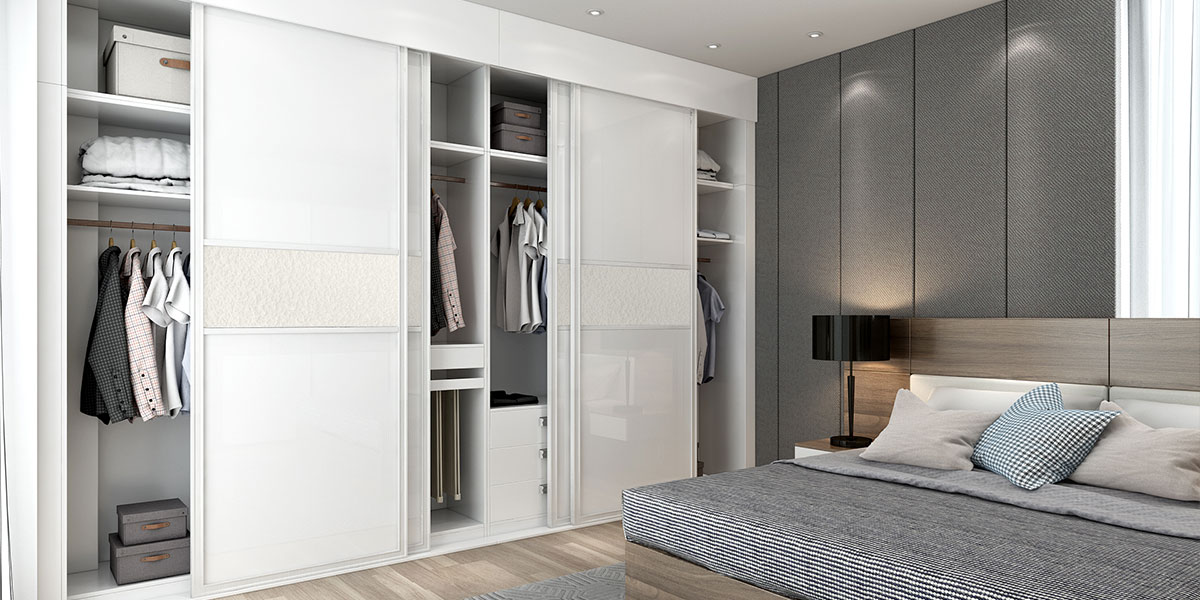 As the name already suggests, this wardrobe style has sliding doors which slide back and forth to open and close. The doors slide along metal tracks that are fixed at the top and bottom part of the wardrobe, which means that it does not depend on hinges to function. Sliding door wardrobes are your go-to option if you want to save on space in your room or you generally have a small space.
The doors do not take up any space when they are opened; hence does not affect the movement in the room. A sliding door wardrobe is perfect for both small and large spaces and is the design that most people are going for nowadays. However, this wardrobe style only allows you to access one side of the wardrobe at a particular time.
Walk-In Wardrobe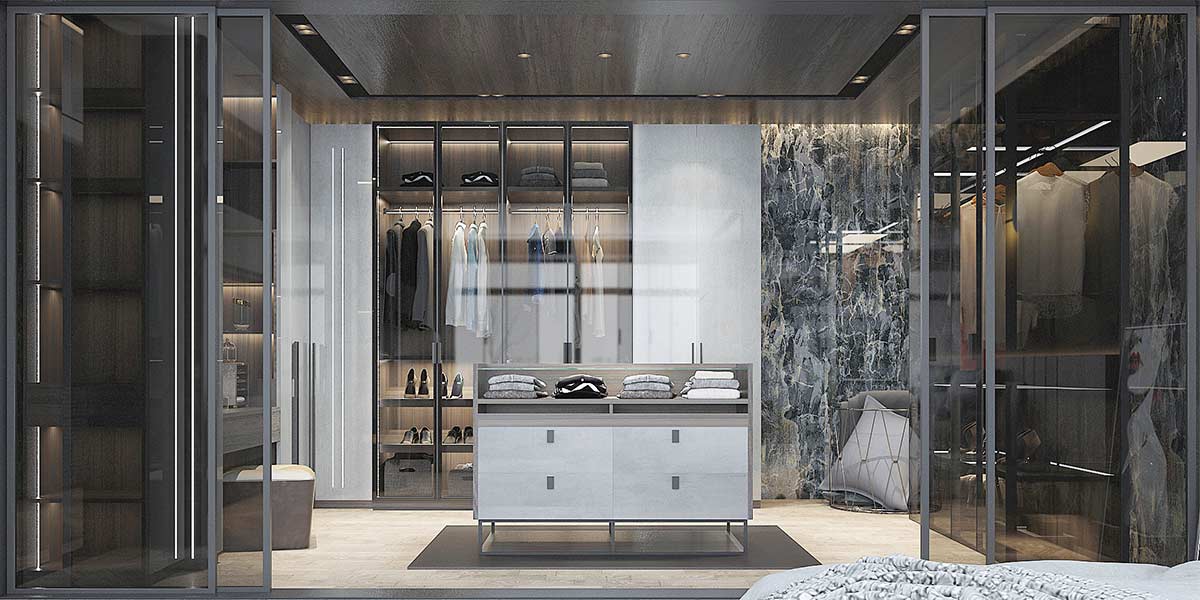 Walk-in wardrobes are known for their luxurious and sophisticated nature. However, you cannot pull-off this kind of wardrobe design if you do not have a big space to accommodate one. Walk-in closets provide you with adequate space to store all your items and even leave some extra for anything new. You can also create additional storage space in your walk-in wardrobe by building more shelves and using racks and hangers to organize your items.
Walk-in closets make your morning dress-ups fun and less time consuming due to the fact that you can easily access everything you need without having to go through heaps and heaps of clothing. This type of wardrobe allows you to store all your clothing pieces, including shoes, jewelry and other accessories.
Customized Wardrobe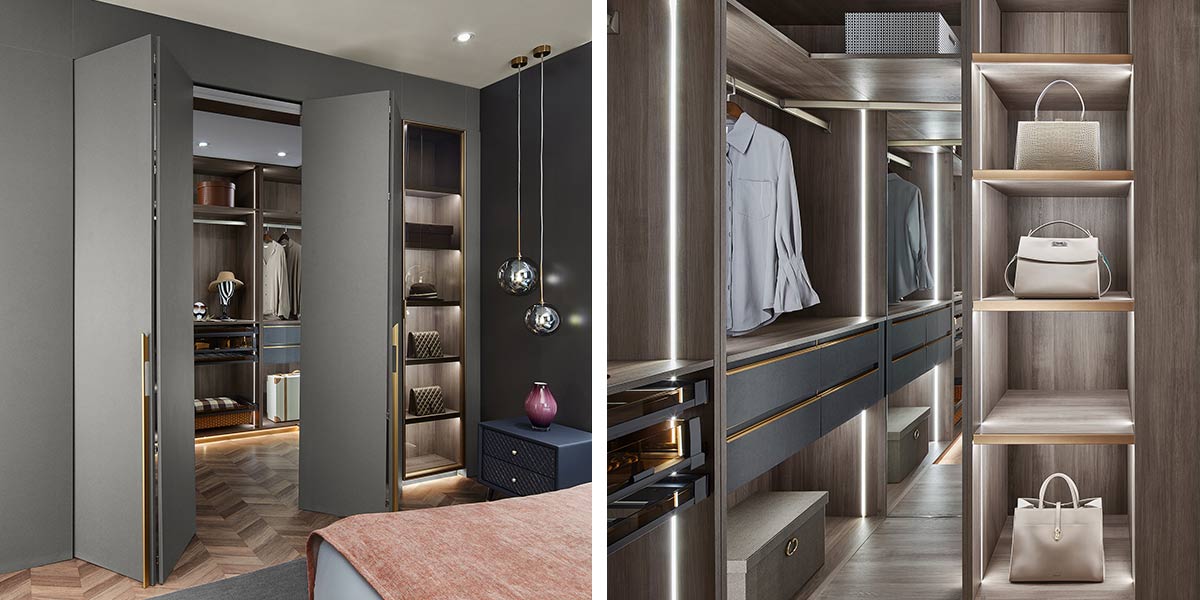 A custom-made wardrobe is simply one that is specifically designed according to the owner's specifications. You do not have to go for the ones that are available in your local furniture store if you feel that they do not meet your needs and standards. You can simply ask your wardrobe manufacturer to make one for you exactly how you want yours to be.
Designing a customized wardrobe might take a lot of time and effort, but it is definitely worth it after it is done. You can come up with a drawing of exactly what you need and present it to your manufacturer, and let them work their magic.
Conclusion
There are several factors to consider before deciding on a wardrobe type. One of the most important aspects is the amount of space you have, which determines if a wardrobe design will fit in your space or not. Your budget is also a determining factor as some of these wardrobe types are really costly and you have to be financially capable of acquiring one. Your style and taste also matters a lot. Check out our website for some very amazing wardrobes that can work for you.